Phil Anselmo Would 'Welcome' Pantera Tribute With Rex Brown
By Andrew Magnotta @AndrewMagnotta
July 7, 2021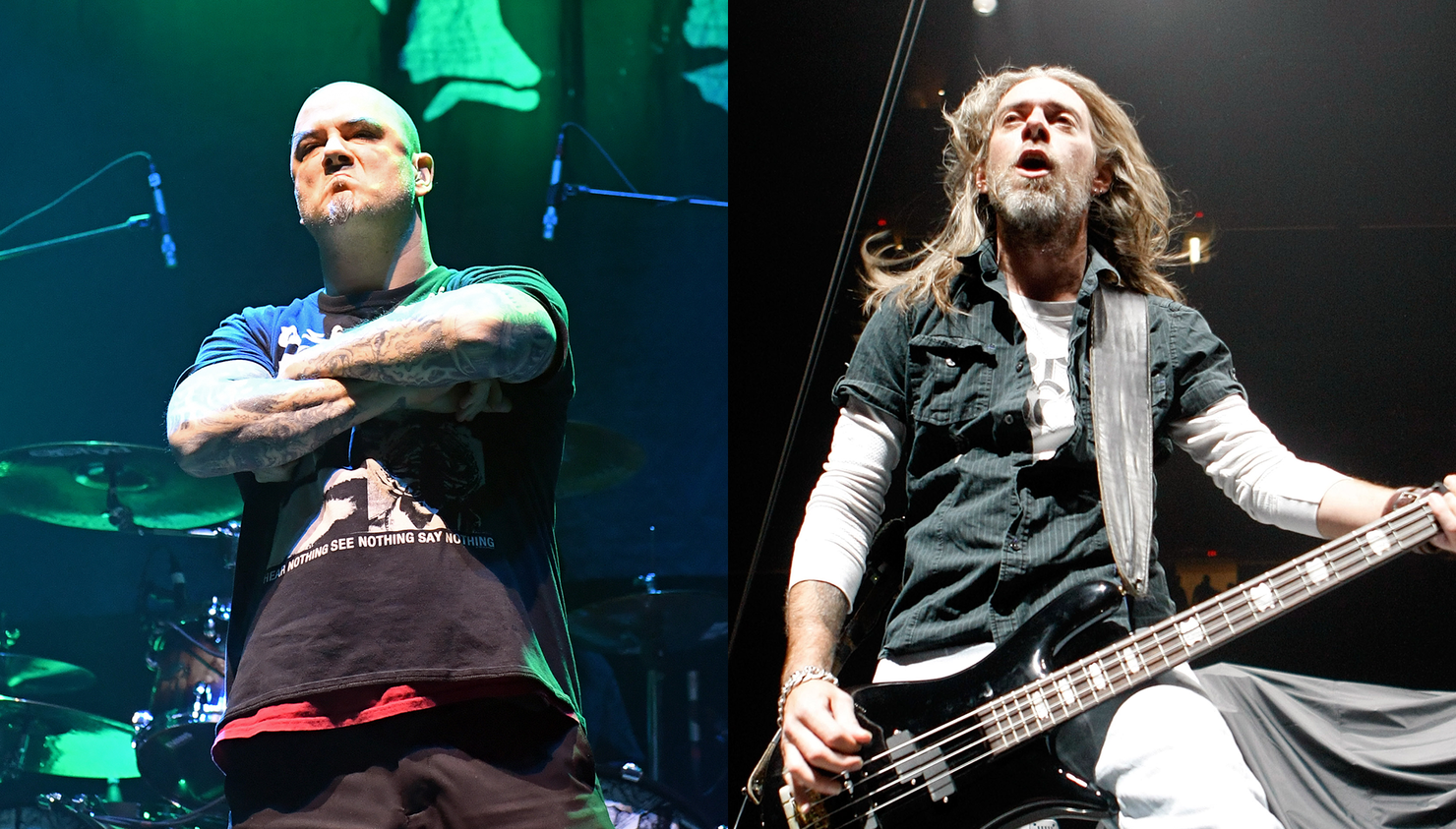 Philip Anselmo has no qualms about reuniting with bassist Rex Brown to celebrate the music they made together with Pantera.
Since the 2018 death of drummer Vinnie Paul Abbott, Anselmo and Brown are the only surviving members of the legendary heavy metal band. (Guitarist 'Dimebag' Darrell Abbott was murdered in 2004.)
In recent years, Anselmo has toured on a Pantera-centric setlist with his band, The Illegals. The vocalist was asked for his thoughts on inviting Brown into the mix in a recent conversation with Inside With Paulo Baron.
"I think Rex sees what I'm doing with the Illegals and he likes it," Anselmo said. "He's just, like, 'That's great.' Because the more I keep Pantera alive, it's good for him too."
He continued, noting that Brown has been busy with his solo career. While there might be no major personal or legal hurtles in the two getting back together, a Pantera tribute isn't imminent.
"I think Rex is very happy doing his solo records and stuff, and I think he's been in the studio; he's got his own thing going on," Anselmo added. "And I think right now in life, we are content to do things this way.
"If Rex and I had a show to play, or we were ever gonna be on stage again together, I would welcome it with open arms. I love Rex. And he'd be the same way. We're brothers forever. So playing on stage together, or doing some shows together, is not out of the question. It could happen."
There was plenty of bad blood between the Abbott brothers and Brown and Anselmo after Pantera's split in 2003. The brothers went on to form Damageplan and Brown joined Anselmo in the sludge metal supergroup Down, before moving on to other projects and a solo career.
Fans often speculated after Darrell's death that Pantera could reform with Zakk Wylde on guitar. Brown has confirmed that offers have been on the table, but Vinnie Paul routinely shot down reunion talk, reasoning that there was no Pantera without his brother. Additionally, the drummer was never able to reconcile with Brown and Anselmo.
Darrell's longtime girlfriend Rita Haney said in a 2020 interview that she believes Darrell would be happy to see Anselmo and Brown put together a tribute to Pantera.
"It's kind of a cliché to say, but [Darrell] truly would be grateful that he meant that much to them," Haney said at the time. "And I think if they wanna honor their fallen brothers with a tribute, I think that that's great."
Brown later replied via Twitter, writing "I'm in!!"