BTS Turns A Laundromat Into A Club In 'Permission To Dance' Music Video
By Taylor Fields
July 9, 2021
BTS' new song "Permission To Dance," co-written by Ed Sheeran, is finally here! The group dropped their new song, along with its music video that will definitely make want to get up and bust a move.
"Permission To Dance" is all about wanting to dance it out, and in the chorus, Jung Kook and V sing, "I wanna dance/ The music's got me going/ Ain't nothing that can stop how we move, yeah/ Let's break our plans/ And live just like we're golden/ And roll in like we're dancing fools."
In the "Permission To Dance" music video, BTS turns out some serious dance moves while they are in the desert, in a laundromat that later on turns into a club. Meanwhile, people in different places all over are also getting their dance on, because as the song says "we don't need permission to dance."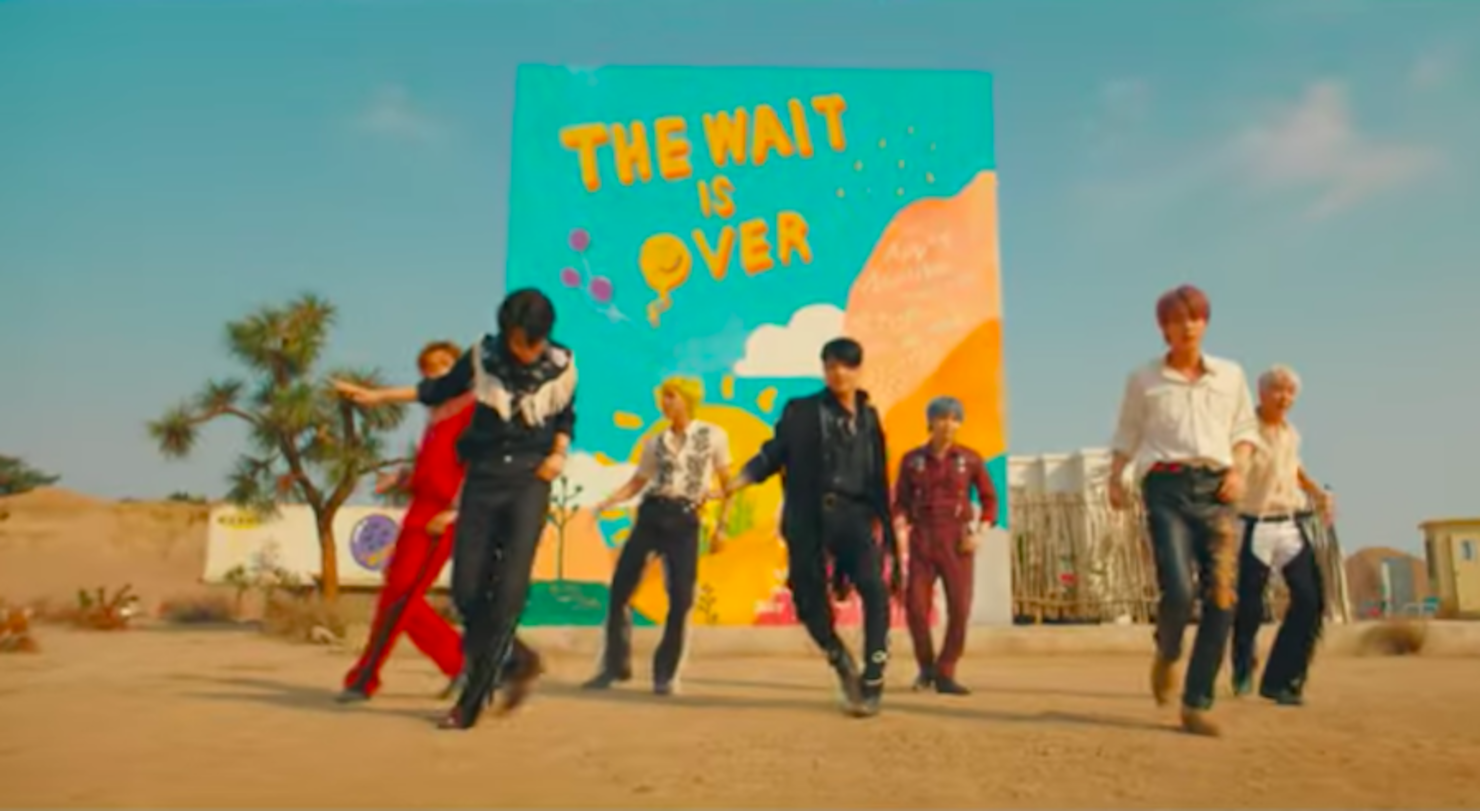 BTS' new song is included on the CD single of "Butter," and is written by Ed Sheeran and Snow Patrol's Johnny McDaid, alongside Steve Mac and Jenna Andrews, the latter of which also co-wrote "Butter."
In confirming the collaboration on "Permission To Dance" during a recent interview with Most Requested Live, Sheeran explained, "I've actually worked with BTS on their last record, and I've just written a song for their new record." He added, "And they're super, super cool guys as well."
BTS' CD single of "Butter" is out now, and a statement on Weverse says of the release, "In addition to the digital single 'Butter' that was saturated by an outpouring of love from fans everywhere, the CD will include a new track that will make your heart beat to the rhythm of BTS' positive energy. We look forward to the love and support from all fans."