First Kisses Are 'Ssorg' On 'Drama Queens'
By Diana Brown
July 15, 2021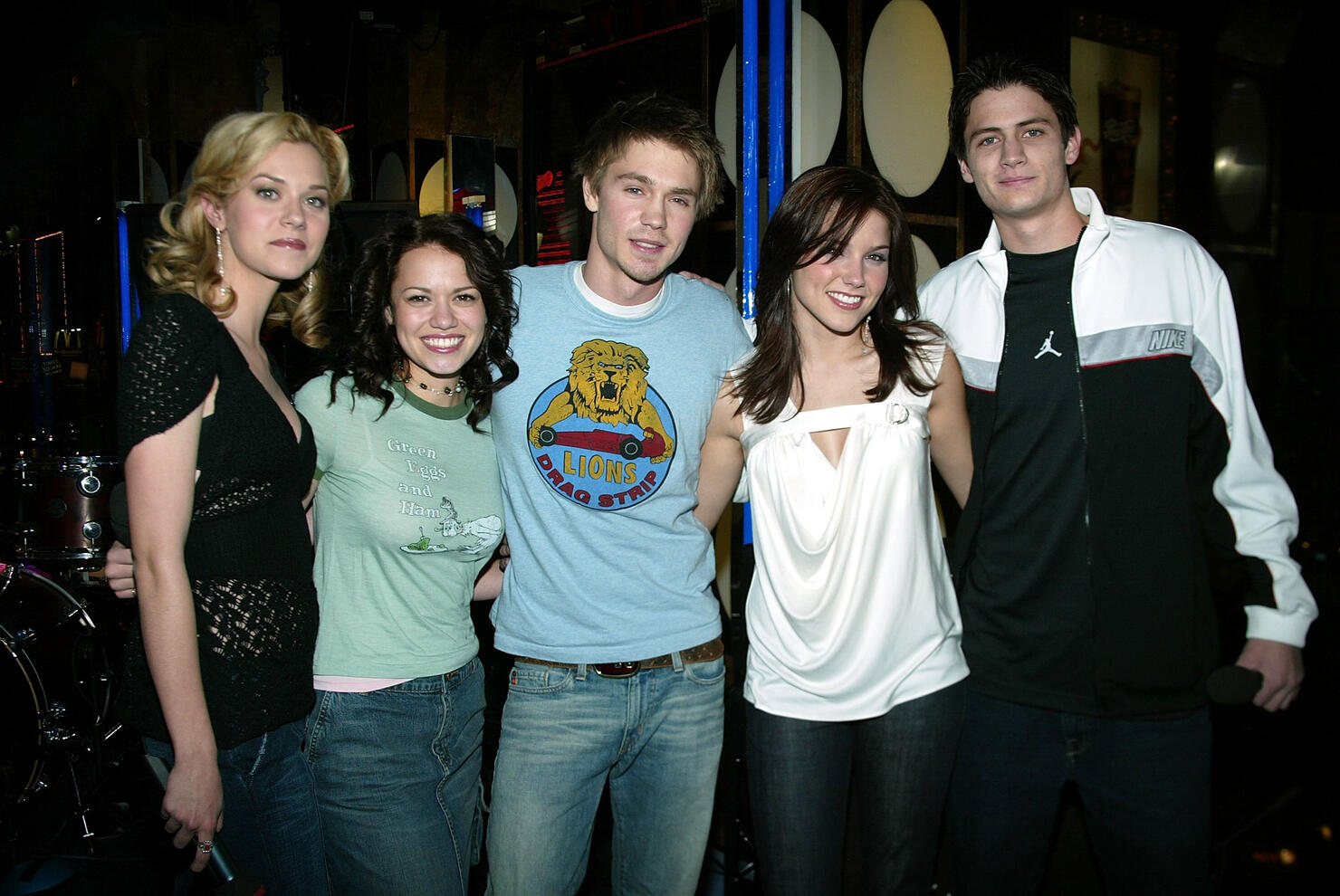 Photo: Getty Images North America
Sophia Bush, Hilarie Burton Morgan, and Bethany Joy Lenz dive into the second episode of One Tree Hill on this episode of Drama Queens and are surprised by how much it affects them. Each of them cried at the end! "They did a really good job of making it feel like a punch in the gut," Hilarie says. They talk about their characters and how their own personalities changed their characters over the course of the show, plus some fun memories from shooting (especially Hilarie and James Lafferty's very awkward first kiss). And they realize they were all told something different about the "endgame" for the show and who was supposed to end up together.
Sophia's character, Brooke, was introduced in this episode, and Joy says she was "exactly the energy the show needed," praising her for not making the line "Unless I get fat" into a joke. Sophia says she knew so many girls who "withered" in families who pressured them not to gain weight that she couldn't really approach it like it was funny; to her, it was "a hint for who she really is." She says at the time she pushed back a lot about her character, telling them that "high school girls aren't promiscuous like this, and now I'm like, 'Who am I to call any woman promiscuous? Rude!'" Sophia laughs. But eventually, "I think they were just so sick of fighting with me that they were like, 'We're just going to start making her more like you.'" "You won the battle!" Hilarie cheers. Hilarie and Joy informed their characters' arcs as well; though Peyton was all about art, Hilarie was more about music, which slowly became Peyton's thing over time; and when creator Mark Schwahn heard Joy singing to herself in the parking lot, Haley became a musician as well. 
When Peyton and Nathan get hot and heavy in the backseat of the car, it looks great, but the shoot was far from sexy, Hilarie laughs. She hadn't really kissed many people before in real life; it was four in the morning and "everyone just wanted to go home;" and she was 21 while James was only 17, so in the back of her mind, she was legitimately worried about going to jail. She says they were making out passionately for an uncomfortably long time, and when they finally yelled "Cut," James just looked at Hilarie and said, "Ssorg." "I was like, 'Ssorg? What is Ssorg?' and he goes, 'It's gross backwards,'" Hilarie laughs. "James and I were like two cobras just biting each other. It really captured the teenage hormones – just smash your face against mine!" Hear more about the passion, the parents, the producers, the behind-the-scenes moments and so much more on this episode of Drama Queens.
If you want to be sure you're listening to the podcasts everyone else is checking out, iHeartRadio has you covered. Every Monday, iHeartRadio releases a chart showing the most popular podcasts of the week. Stay up to date on what's trending by checking out the chart here. There's even a chart just for radio podcasts here, featuring all your favorite iHeartRadio personalities like Bobby Bones, Elvis Duran, Steve Harvey and dozens of others.
Photo: Getty Images