Journey's 'Escape' Album Gets Diamond Status In U.S. Ahead Of Anniversary
By Andrew Magnotta @AndrewMagnotta
July 16, 2021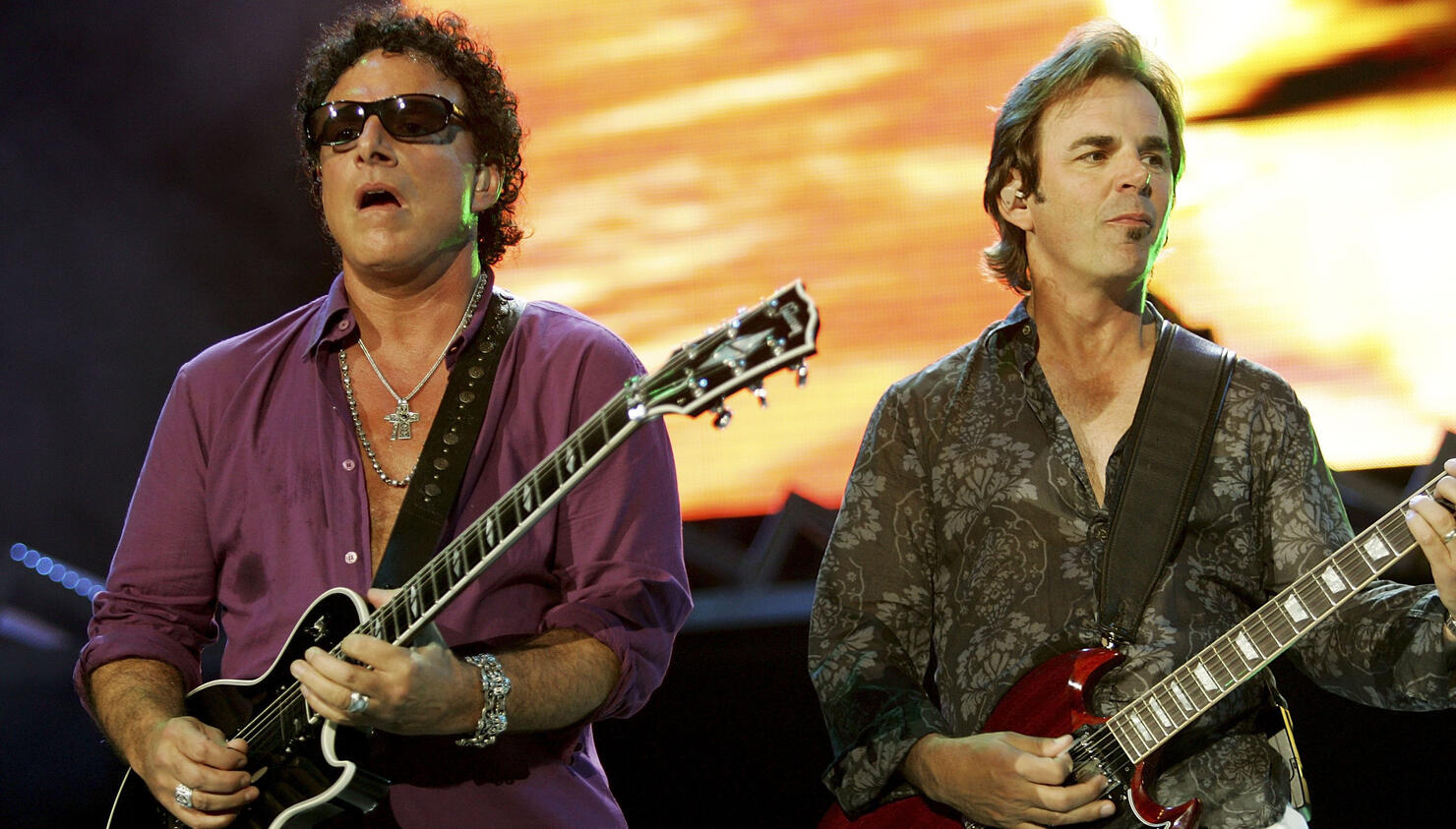 Photo: Getty Images North America
Journey's Escape album has been certified diamond by the RIAA for sales in excess of 10 million equivalent units in time for its 40th anniversary tomorrow (July 17).
Following its initial release in 1981, Escape hit No. 1 on the Billboard 200 on the strength of hits like "Don't Stop Believin'," "Open Arms," "Who's Crying Now" and "Stone In Love."
"This is such a truly gratifying achievement for all the work we did together," said Journey guitarist and founder Neal Schon. "Congratulations to all."
Escape was the band's seventh studio album overall and the fourth to feature Steve Perry on lead vocals. It was also the band's first album to feature keyboardist Jonathan Cain, who's a credited co-writer on each song.
"On behalf of all that helped to make our album Escape a diamond award achievement, we say thank you," Cain said. "To our fans, to our bandmates who took part in recording this album, to our label, to all in radio and finally to the distributors who believed in this music, we are deeply humbled and honored to accept this prestigious award."
Escape is the second album in Journey's catalog to achieve diamond status (the other being the band's Greatest Hits).
After making significant lineup changes in 2020, Journey is poised to release a new album this year. The band's first single in over a decade, "The Way We Used To Be," arrived last month.
With the band about to hit the road again later this month, Schon is auctioning off more than 100 guitars from his collection, including many used during the writing and recording of Escape.
Get all of Journey's 2021 tour dates here.