Rivers Cuomo Teases Upcoming 'Strokes-Style' Weezer Album
By Emily Lee
July 17, 2021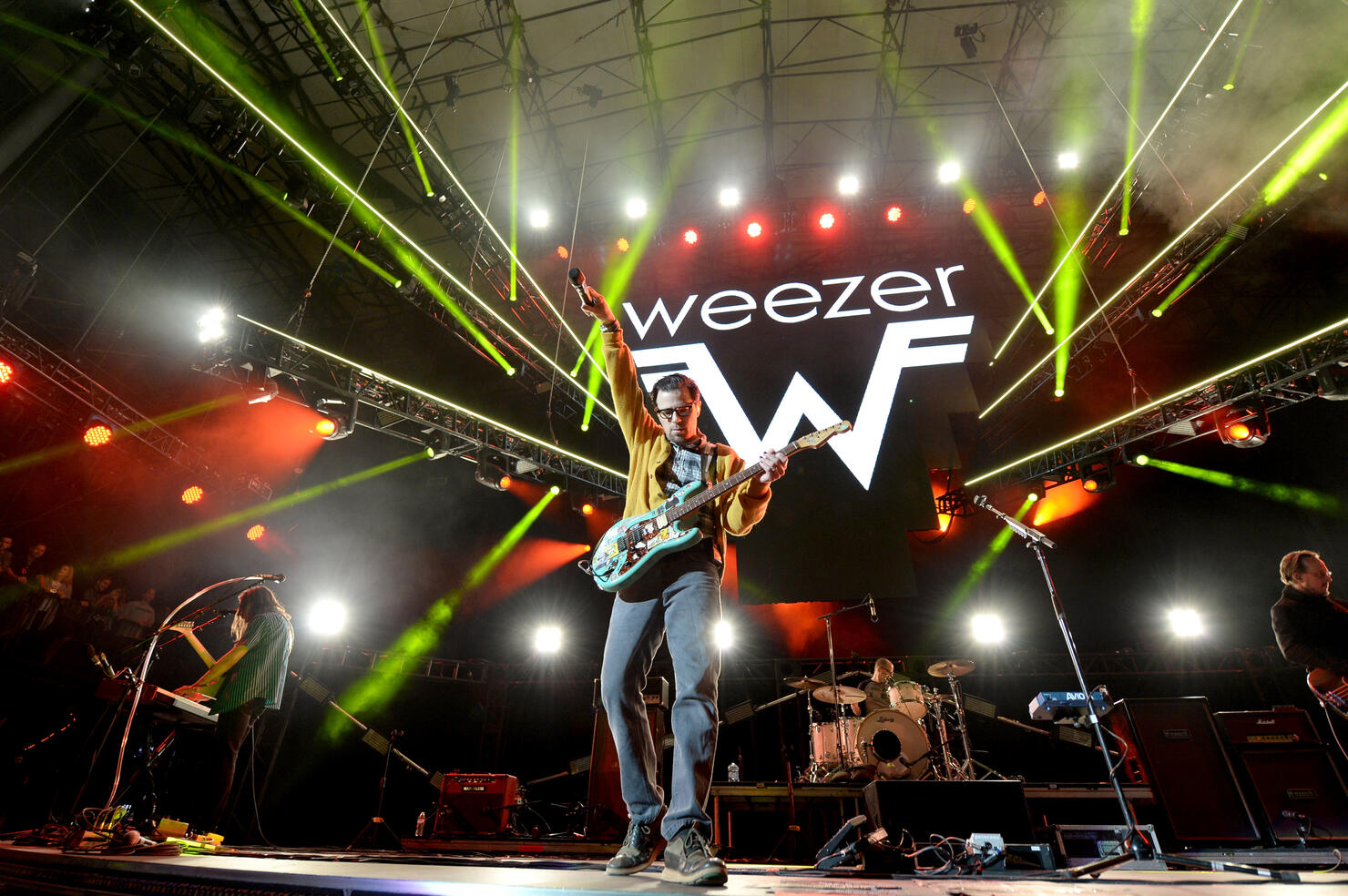 Though Weezer just dropped Van Weezer back in May, Rivers Cuomo is already teasing what's next for the band. During an appearance on Good Morning America on Friday (July 16), Cuomo discussed Weezer's upcoming four-album project Seasons.
For those who may have missed the news, Weezer recently announced plans to release four albums in 2022. While each album will be its own entity, they will all work together as one overarching project. Each album will be released at the start of a new season and be named accordingly.
"Spring is kind of like happy chill," Cuomo said of the upcoming springtime-inspired album. "And then we move through to dance rock, like a Strokes-style album for the fall."
As for the winter album, Cuomo says Weezer will take inspiration from Elliot Smith. The album will have a "sad acoustic" sound.
Weezer is set to join Green Day and Fall Out Boy on the Hella Mega Tour next year, as well, so they'll definitely be busy.