Dolly Parton Left Hilarious Comment On Kim Kardashian's Bikini Photo
By Emily Lee
July 18, 2021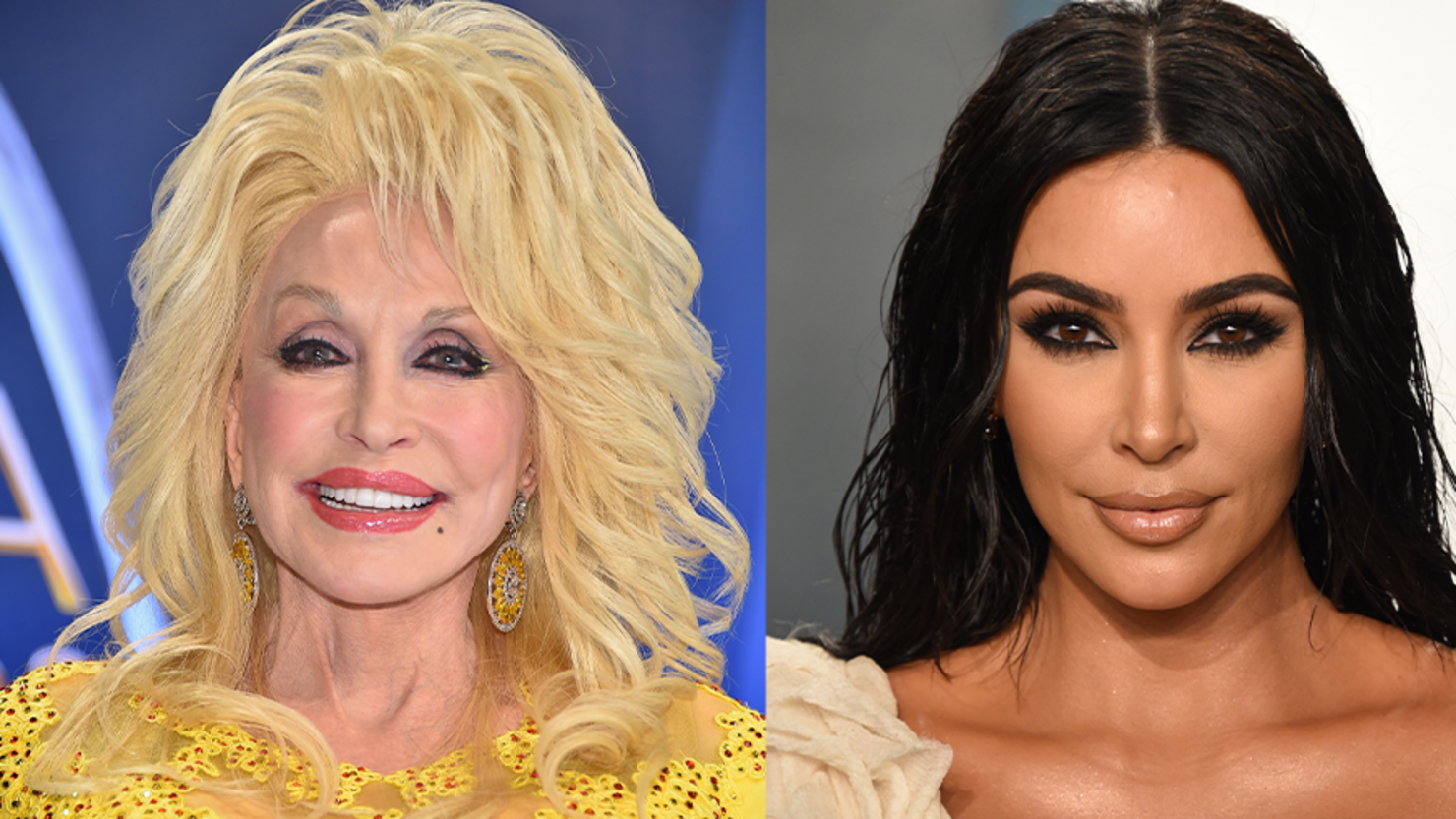 This is the Dolly Parton and Kim Kardashian collaboration we never knew we needed.
On Saturday (July 17), Kardashian shared a photo of herself relaxing on a boat in a lavender-hued bikini. The Skims founder took inspiration from the county music superstar for her caption.
"Don't get too busy making a living that you forget to work on making a life—Dolly Parton," Kardashian captioned the lakeside shot. "Friendly reminder to always take a little time for yourself."
Though she didn't tag Parton in the post, the '9 to 5' singer still managed to catch it. She popped up in the comments section, hilariously referencing Kris Jenner's iconic quote from the first season of Keeping Up With The Kardashians—"you're doing amazing, sweetie." For those who may have missed the season one episode (or the prolific meme it inspired), Jenner ushered these words to her daughter as she posed for Playboy.
"You're doing great sweetie," Parton wrote, adding a red heart emoji.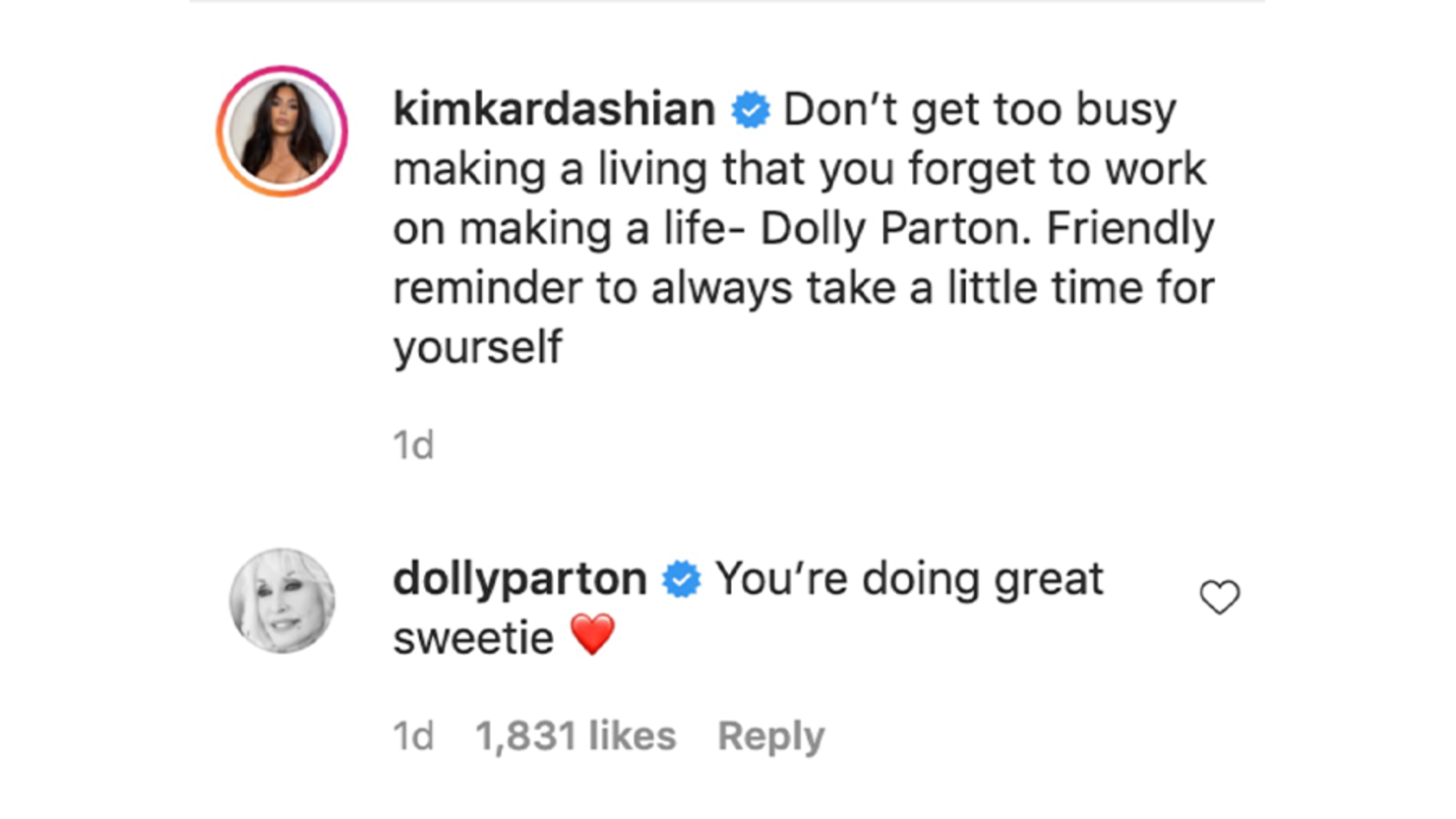 Let's keep our fingers crossed this Instagram encounter leads to an actual collab between these two—Parton-inspired KKW Beauty line, maybe?