Foreigner's Lou Gramm Recalls When His Partnership With Mick Jones Crumbled
By Andrew Magnotta @AndrewMagnotta
July 20, 2021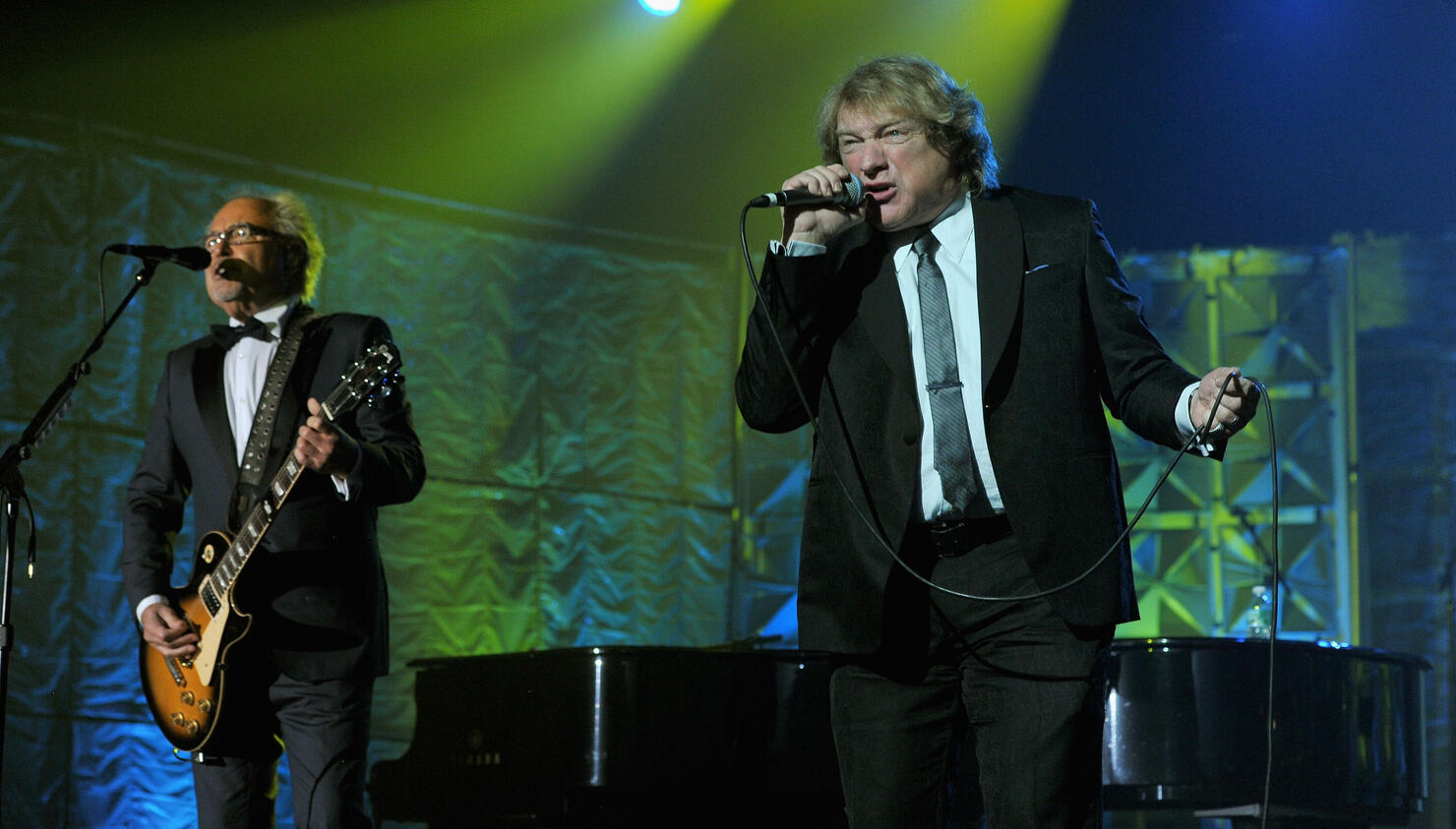 Photo: Getty Images North America
Foreigner singer Lou Gramm says his relationship with guitarist Mick Jones changed dramatically after their band struck gold again in 1984 with "I Want to Know What Love Is."
While Jones had always been unselfish when it came to sharing songwriting credit, Gramm tells Jeremy White and Mitch LaFon that the guitarist inexplicably cut him out of publishing on what went on to be the band's biggest hit ballad.
"As much as I worked my tail off on 'I Want To Know What Love Is' — and I think I had a strong presence on that album and was contributing ideas to the arrangement too — I got zero credit on that song," Gramm said. "The song was No. 1 around the world, and the reality is [Mick] made a hundred percent of the song royalties. I was aced out of that completely."
It was out of character for Jones to do business that way, until the '80s when he began to take more credit for the band's work.
"Mick was very fair," Gramm says of the pair's early years. "No matter who contributed what, between him and I, it was 50-50 or 60-40, but it was always 50-50 or close to 50-50. When 'Waiting For a Girl Like You' came out, it was 75-25. And then when 'I Want to Know What Love Is' came out, he offered me 95-5, and I said, 'I don't want five.' So he kept 100."
After that, Gramm started getting discouraged. By the time another hit ballad, "I Don't Want to Live Without You," arrived in 1987, the singer says he was loathe to contribute, and Jones wasn't looking for input.
"Then he started writing songs completely and showing them to me; he just wanted me to sing them," Gramm continued. "No input on lyrics or melody or anything — he came to me with complete songs that he had written and just wanted me to sing 'em."
Gramm eventually left Foreigner for a spell between in 1990 and 1992. He returned in '92 and continued with the band until he retired in 2002, amid numerous health issues.
Jones and Gramm reunited in 2013 for induction into the Songwriters Hall of Fame and again in 2018 to celebrate the band's 40th anniversary. He was slated to join the band on tour in 2019, but withdrew due to a respiratory infection.
Watch the full conversation via the player above or listen to The Jeremy White Podcast via iHeartRadio.