Eric Clapton Says He Won't Play Vaccine 'Discriminated' Concerts
By Andrew Magnotta @AndrewMagnotta
July 21, 2021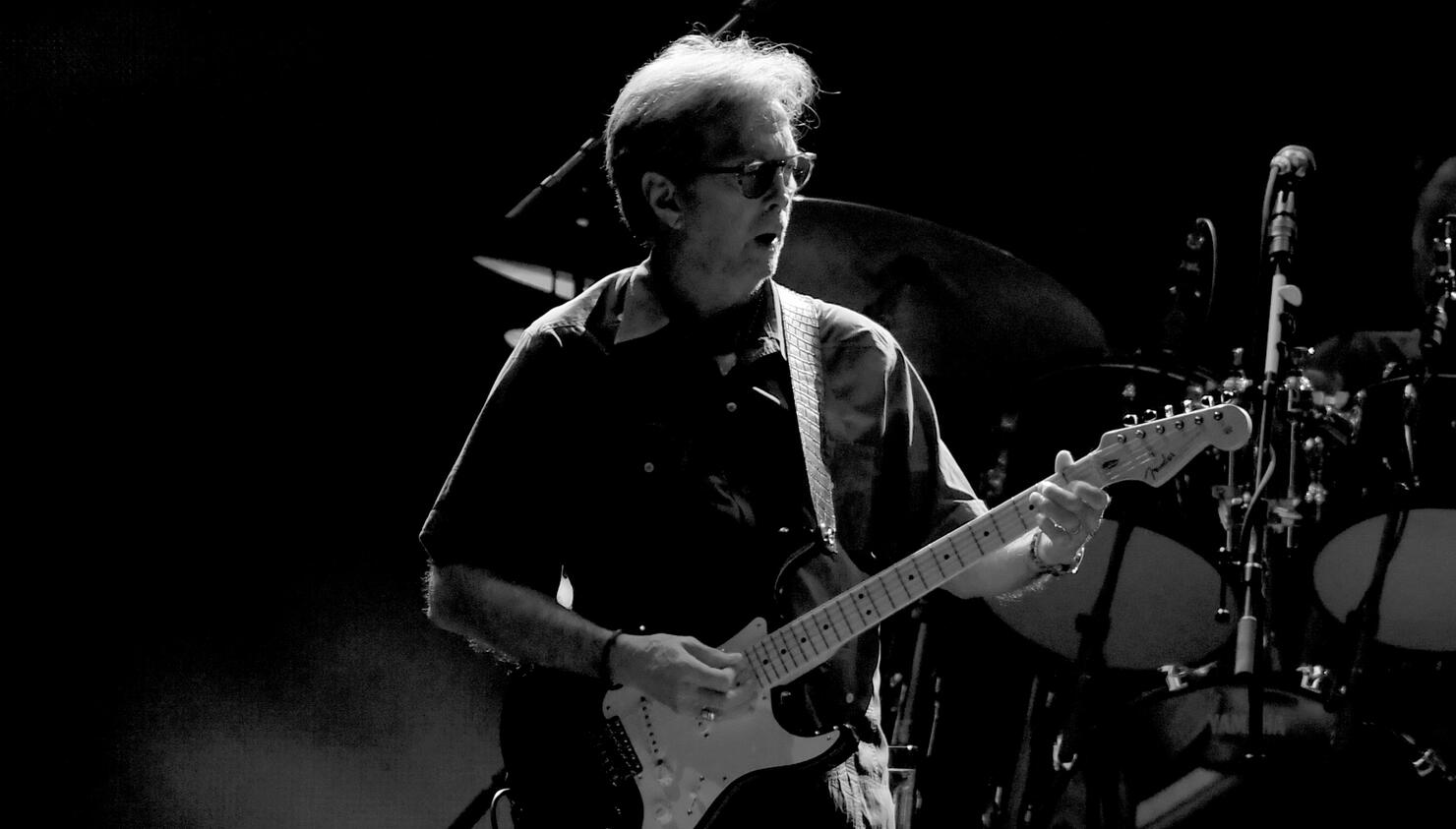 Photo: Getty Images North America
Eric Clapton is taking a stand against venues in the United Kingdom that will require guests to provide proof of vaccination to enter.
Old Slow Hand's announcement comes a day after U.K. Prime Minister Boris Johnson ordered COVID vaccine certificates to be mandatory in England for crowded entertainment venues, like nightclubs, starting this fall.
"Following the PM's announcement on Monday the 19th of July, 2021, I feel honor bound to make an announcement of my own: I wish to say that I will not perform on any stage where there is a discriminated audience present," Clapton writes. "Unless there is provision made for all people to attend, I reserve the right to cancel the show."
PM Johnson's order will be effective starting in late-September, once all adults in the nation have had a chance to receive two doses of the life-saving vaccine.
Clapton has been critical of the U.K.'s handling of the pandemic and repeatedly assailed lawmakers for imposing lockdowns over fears of the virus.
The multi-time Rock and Roll Hall of Famer has promoted a variety of discredited theories about COVID, which he says he was first exposed to through YouTube and then the embattled chat app Telegram.
Clapton himself is at high-risk for COVID-19, given his age (76 years old) and the fact that he's living with a variety of health issues, including emphysema. The guitar legend was vaccinated earlier this year with the AstraZeneca shot. He later complained that the shot caused him a myriad of complications, due to his peripheral neuropathy.
Clapton is preparing to tour the U.S. from September 13 - 26. His next scheduled U.K. shows are for the spring of 2022.
The U.K. just lifted a number of restrictions on public gatherings, despite a rise in COVID cases attributed to the delta variant of the novel coronavirus.
PM Johnson made the vaccine announcement from self-isolation after contact with a member of his administration who recently tested positive for COVID. Johnson was hospitalized with the disease last year.
COVID vaccines have been found to be effective in preventing transmission of the virus and mitigating severe symptoms. Go here to find a COVID vaccine near you.