Journey Will Play NYC's Reopening Concert In Central Park, Says Neal Schon
By Andrew Magnotta @AndrewMagnotta
July 22, 2021
Journey is slated to perform New York City's upcoming 'mega' concert in Central Park to celebrate the reopening of the city on August 21.
That gig is in addition to the band's headlining set at the Tunnel 2 Towers 'Never Forget' Concert at Jones Beach that same day. The 'Never Forget' concert is a benefit to support victims of 9/11, first responders and injured veterans.
Guitarist and founder Neal Schon's broke the news Thursday morning while speaking with Q104.3 New York's Jim Kerr and Shelli Sonstein.
"Nobody really knows right now, but I'm going to let it out of the box, is earlier that day [Aug. 21] we are playing Central Park as well," Schon revealed. "So we're playing with a large roster of people. They are excellent artists. We get to play two or three songs, and then we jump on a helicopter and go out to Jones Beach to play that night. So it's going to be an eventful day."
Watch the full conversation via the video player above!
The Central Park concert is being organized by the city and famed music producer and executive Clive Davis. Speaking with the New York Times this spring, Davis promised eight "iconic" acts would perform the three-hour show for an estimated 60,000 people and worldwide television audience. Mayor Bill de Blasio described the concert as part of the city's 'Homecoming Week,' celebrating the Big Apple's recovery from the pandemic.
Schon has been busy this summer preparing to auction off more than 100 historic guitars from his collection, including guitars used to write and/or record classic Journey songs, like "Don't Stop Believin'," "Wheel in the Sky," "Patiently" and many others.
Journey is in Chicago this week playing a handful of gigs in the Windy City, including Lollapalooza.
The Rock and Roll Hall of Fame band will also perform at the 2021 iHeartRadio Music Festival in Las Vegas on September 18.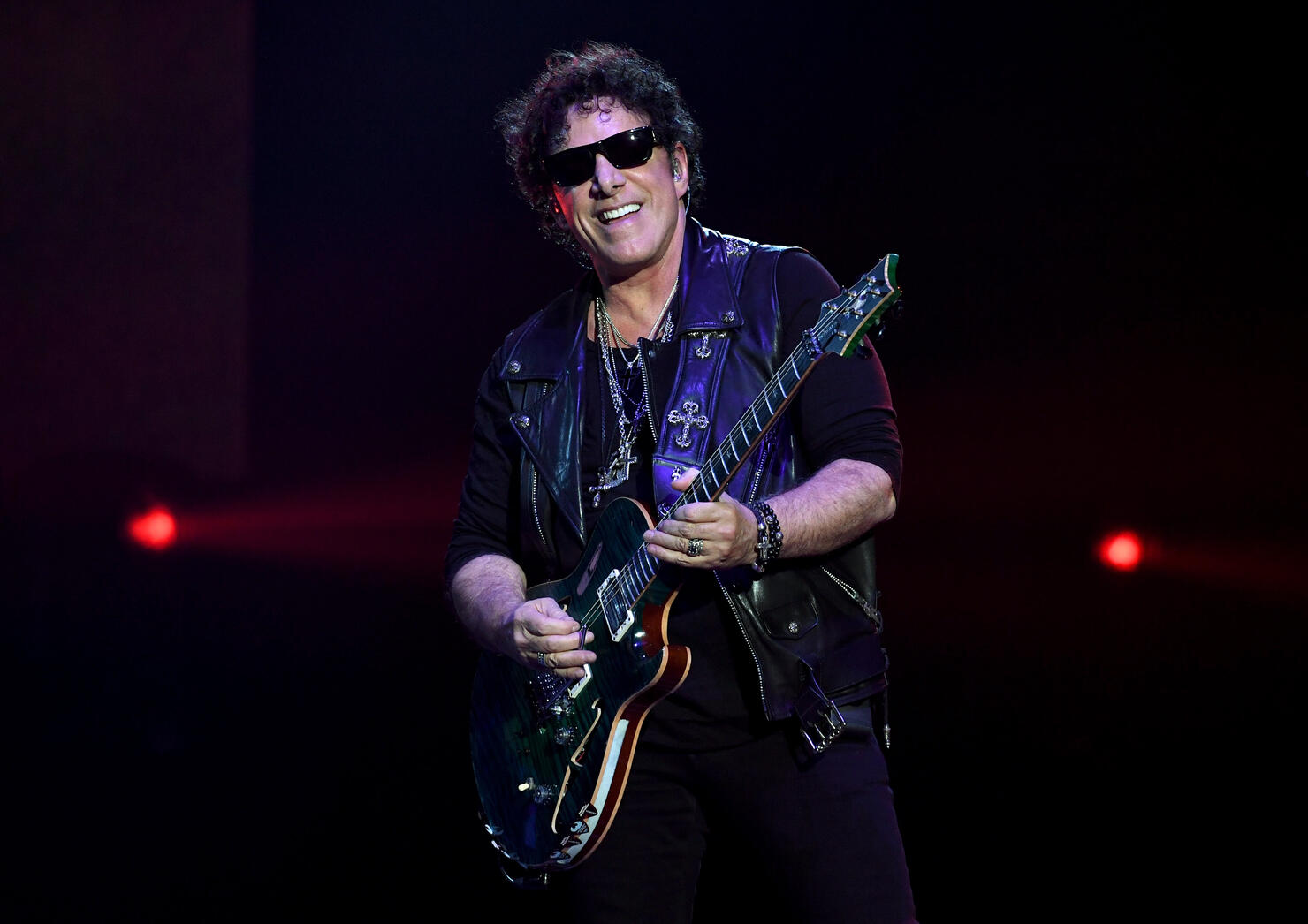 Photo: Getty Images North America