Jason Aldean & Carrie Underwood Team Up For 'If I Didn't Love You' Duet
By Taylor Fields
July 23, 2021
Jason Aldean is giving fans the first taste of his upcoming new album, and it's a collaboration with Carrie Underwood called "If I Didn't Love You."
"If I Didn't Love You" is produced by Aldean's longtime collaborator Michael Knox and written by his bandmates Kurt Allison and Tully Kennedy, alongside John Morgan and Lydia Vaughan. In the song, Jason and Carrie trade verses about heartbreak and moving on after a breakup as they sing in the chorus, "If I didn't love you I'd be good by now/ I'd be better than barely getting by somehow/ Yeah it would be easy not to miss you/ Wonder about who's with you/ Turn the want you off whenever I want to/ If I didn't love you."
In a statement, Aldean explained of the song, "We were pretty close to finishing up this album, but this song came in and we knew we had to record it. I went ahead and put my vocals down while we asked Carrie in the meantime. Luckily she loved the song and it was kind of like a rocket from there. She did her thing like only Carrie can...and I don't know how, but she made it sound even better than what we expected. It's a really special song to start this album."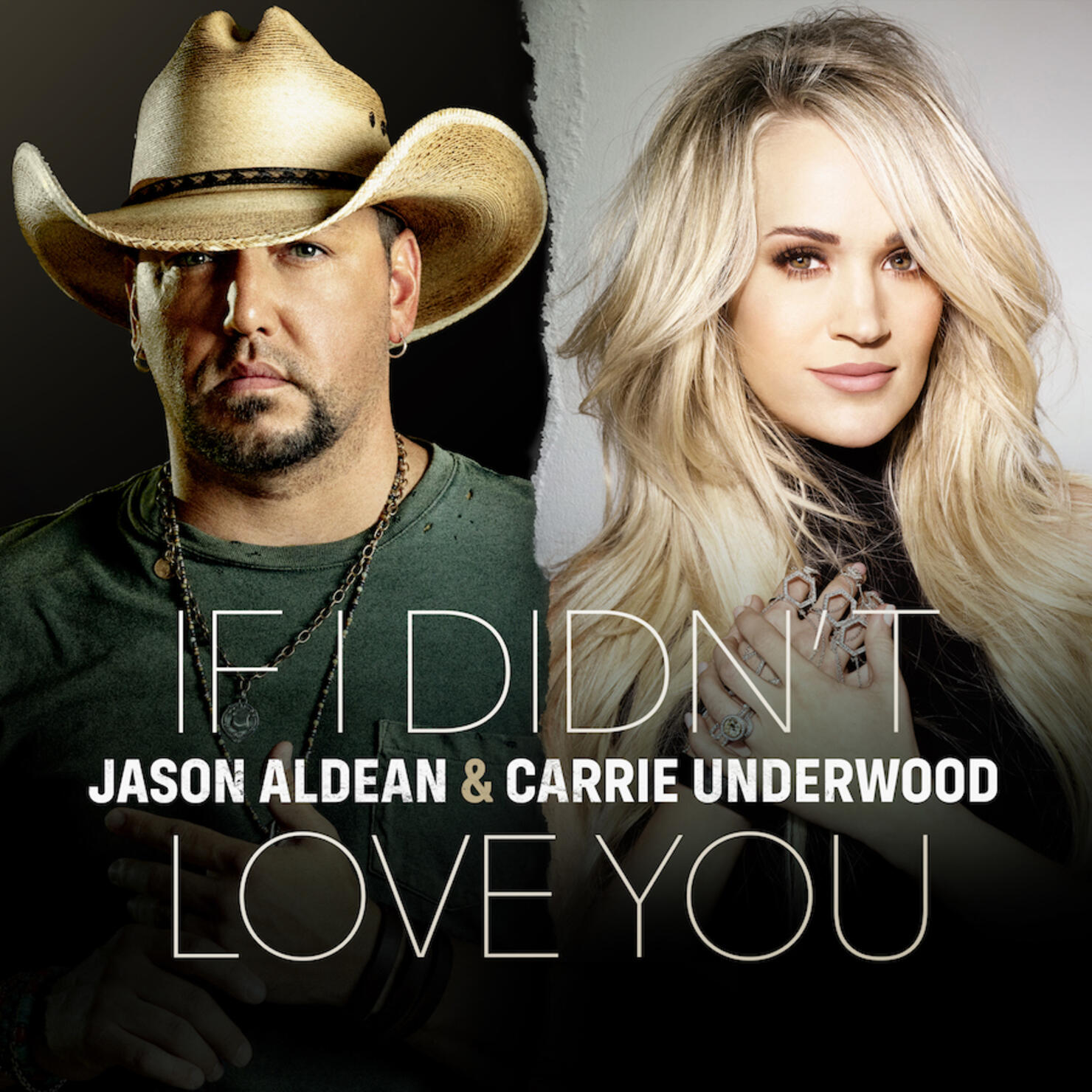 "If I Didn't Love You" serves as the first offering from Aldean's upcoming 10th full-length studio album, which follows 2019's 9. The country star has been teasing the new music he's been working on for the record on social media, as he's shared photos and videos from inside the studio with stars like Brantley Gilbert and ZZ Top's Billy Gibbons.
Aldean is getting ready to hit the road on his "Back In The Saddle" Tour, which kicks off on August 5th in Virginia Beach along with special guests HARDY and Lainey Wilson. The trek will take Jason and friends across the US, stopping in cities including Philadelphia, Atlanta, Dallas, Houston, Seattle, Phoenix, Denver, Cleveland and more, before wrapping up in Tampa, Florida on October 30th.