WATCH: Tom Brady Receives 7th Super Bowl Ring And His Reaction Is Priceless
By Jason Hall
July 23, 2021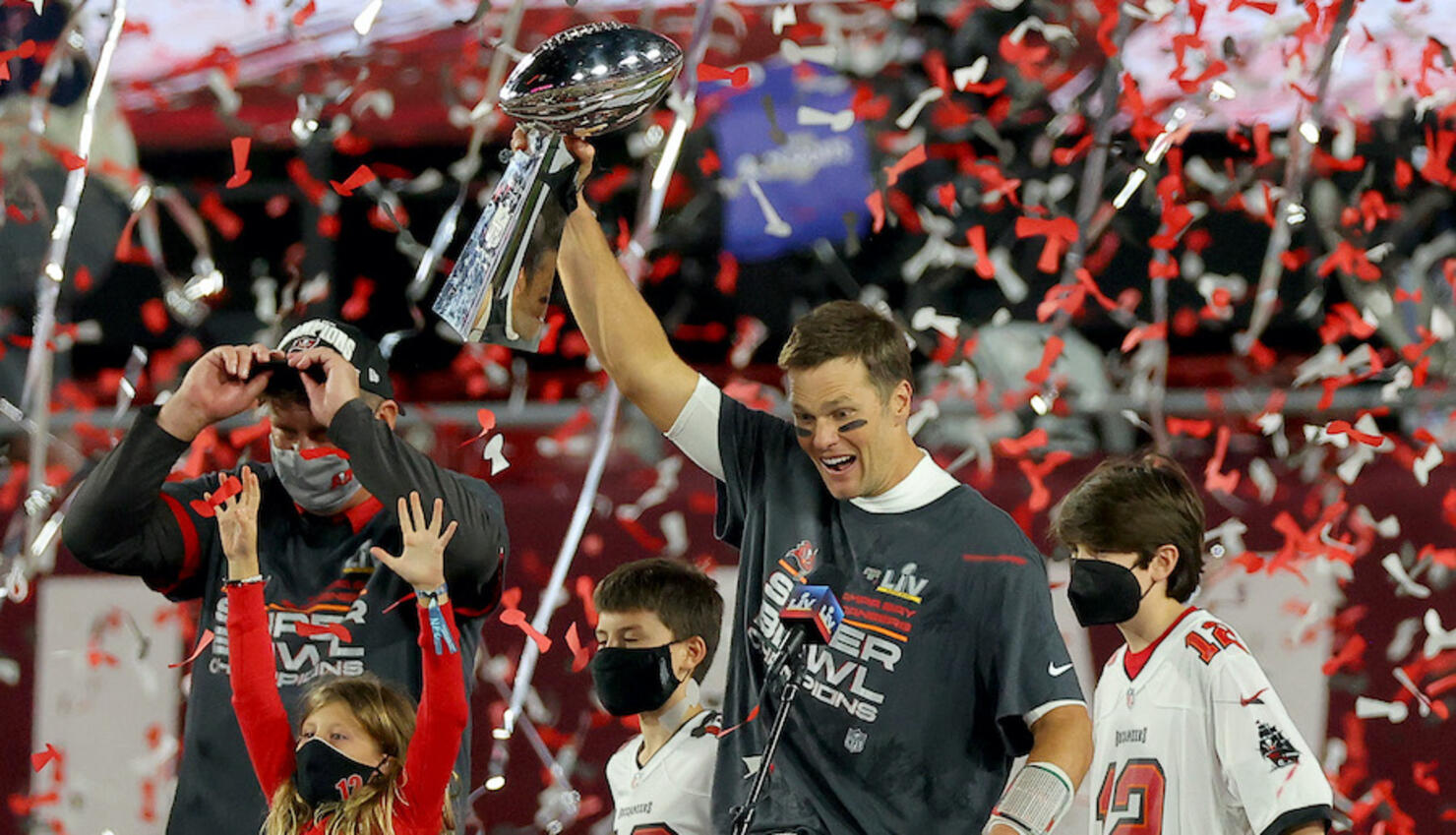 Tampa Bay Buccaneers quarterback Tom Brady added another piece of hardware to his collection on Thursday (July 22).
Brady received his seventh Super Bowl championship ring during the Bucs' ring ceremony, which was captured in a video shared on the team's verified Instagram account.
Brady is shown opening the ring box alongside offensive coordinator and former NFL quarterback Byron Leftwich, who screams in excitement after receiving his own Super Bowl ring, which was his first as a coach, having won a previous Super Bowl as a backup for the Pittsburgh Steelers.
"Oh my God," Brady says to Leftwich in the video while showing off his own ring.
"Yeah, we feel the same way @TomBrady," the Buccaneers' account posted with the Instagram video.
Brady also shared a video of his Super Bowl ring featuring closeup shots on his Instagram account Friday (July 23) morning.
"Pretty sick. #WhatsMyFavoriteRing? #TheNextOne," Brady wrote.
In February, Brady recorded 201 yards and three touchdowns on 21 of 29 passing in Super Bowl LV, winning a record fifth Super Bowl MVP Award, which surpassed his own previous record set in Super Bowl LI (2017).
Brady now owns a 7-3 record all-time in the NFL's biggest game and surpassed his own previous record for most Super Bowl wins by a quarterback (6) set in February 2019. The 43-year-old also broke his own record as the oldest quarterback to both start and win a Super Bowl also set in 2019.
The win was Tampa Bay's second Super Bowl victory in franchise history. The Buccaneers are also the only team in NFL history to both host and win a Super Bowl in their home stadium.