Camila Cabello Responds To Criticism Of Debut 'Don't Go Yet' Performance
By Emily Lee
July 25, 2021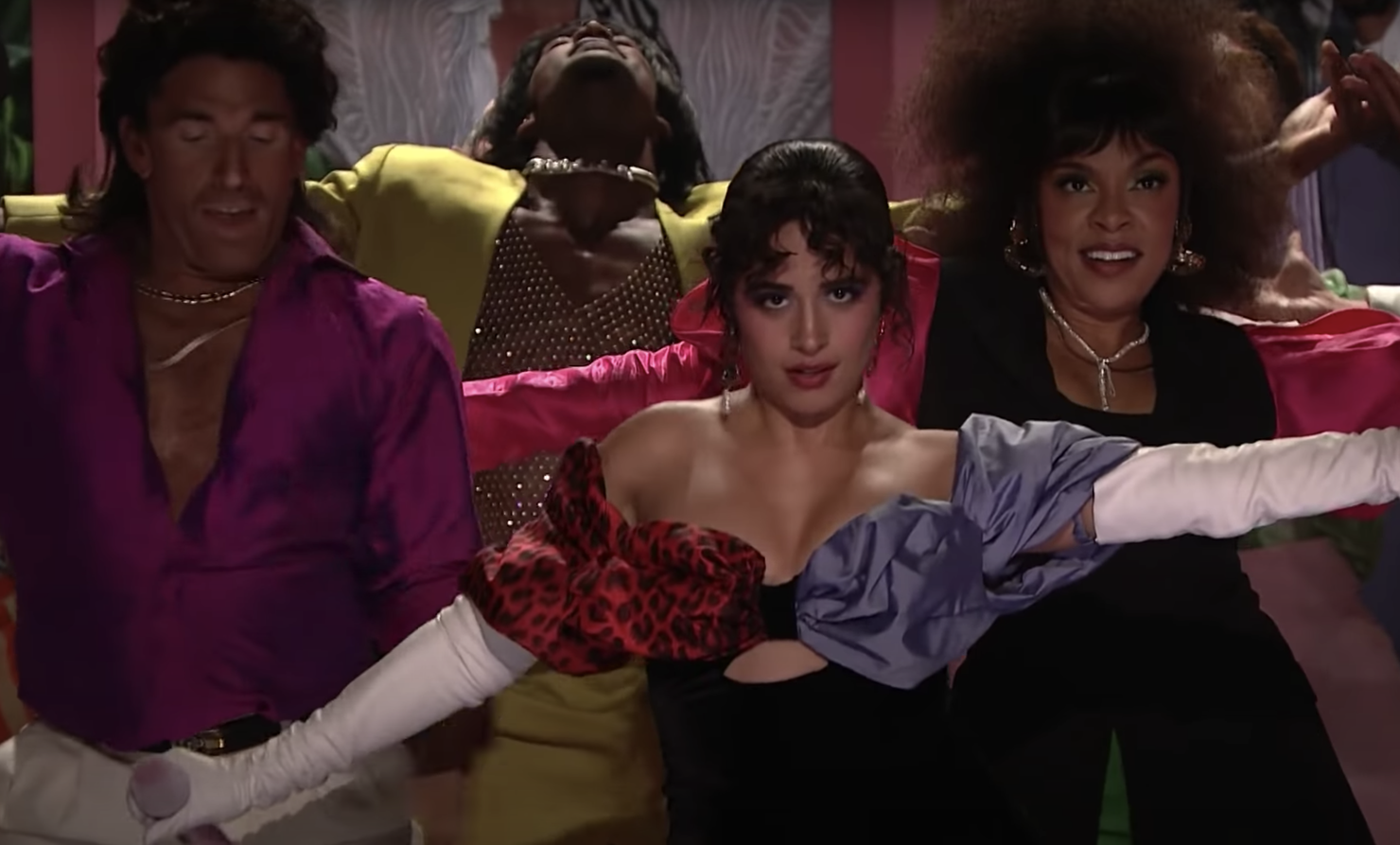 On Friday (July 23), Camila Cabello dropped her new song 'Don't Go Yet,' along with an accompanying music video. The song and video, both inspired by Cabello's Cuban-Mexican roots, sees the 24-year-old singer dancing around a colorful house with an entertaining cast of supporting characters.
To celebrate the track's release, Cabello appeared on The Tonight Show Starring Jimmy Fallon to perform 'Don't Go Yet' for the very first time. She recreated the music video onstage and was joined by a number of background dancers for the piece.
Shortly after her performance, Cabello became aware that some viewers believed one of her dancers appeared in blackface. She quickly responded to the criticism and explained the dancer's appearance. "Hey! so this dude was just supposed to be a white man with a terrible spray tan," she wrote in a note. "We purposefully tried to pull together a multicultural group of performers, the expectation was not that everyone in the performance needed to be Latin. There are white people, African American people, Latin people, etc. and so the point wasn't to try to make everyone look Latin either. There are a lot of people in the performance who are not."
She also shared a screenshot of the dancer's Instagram Story, which shows him posing in costume backstage. "In case you missed my spray tan last night on @jimmyfallon with @camila_cabello," he wrote.
"The point was to try to make each person look like an over-the-top 80's character just like in the video, including a white dude with a terrible orange spray tan," Cabello added.
In another note, Cabello praised her team for their support. "On my team we try to create a culture of kindness, joy, & love & you could feel that this week," she wrote. "None of this could be possible without the dream team that makes it happen & the fans that continue to support."
'Don't Get Yet' is the first single off Cabello's upcoming album Familia. This is her first new music since 2019's Romance.