You Must See Jimmie Allen's 'Number One Answer Dance' On 'Family Feud'
By Emily Lee
July 26, 2021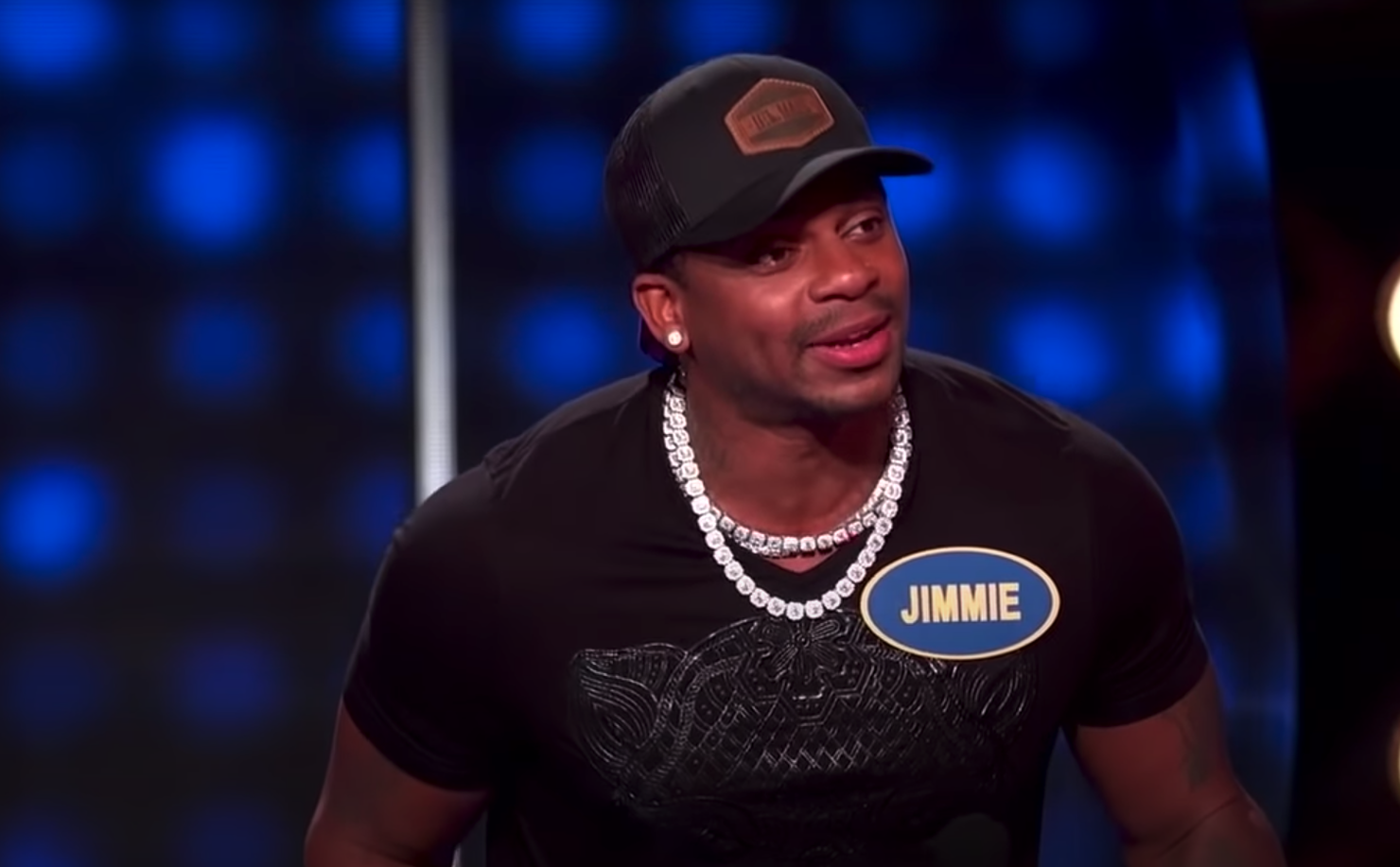 Jimmie Allen made his Celebrity Family Feud debut on Sunday (July 26) and he definitely made an impression on both viewers and host Steve Harvey. Along with his wife, Alexis Gale; his friend, Dexter Darden; his father-in-law, Tyrone Gale, and fellow country artist Matt Stell, Allen competed against Catfish host Nev Schulman and the MTV star's family.
Competing on behalf of Duffy's Hope, a non-profit working to help at-risk and hard-to-reach youth, Allen brought his A-game—and his best dance moves—to the competition. During the Fast Money round, Allen and his wife were on the hook for $25,000. After a rough start for Allen, he bounced back to secure the funds for Duffy's Hope. When he realized he earned the seventy-one points needed to win, he showed off his "number one answer dance" to the delight of everyone.
In another hilarious segment, Allen and Schulman faced off on the prompt of naming something they secretly do in the bathtub. While Allen started off by saying he sleeps in the tub, Schulman went right for the ick factor and answered with urinating. Allen's reaction will have you LOL-ing.
Needless to say, this was one of the most memorable Celebrity Family Feud episodes thanks to Allen's antics. Did you catch his appearance on the game show?