Star-Studded 'Aftershock' Podcast Delivers Thrilling Disaster Tale
By Diana Brown
July 28, 2021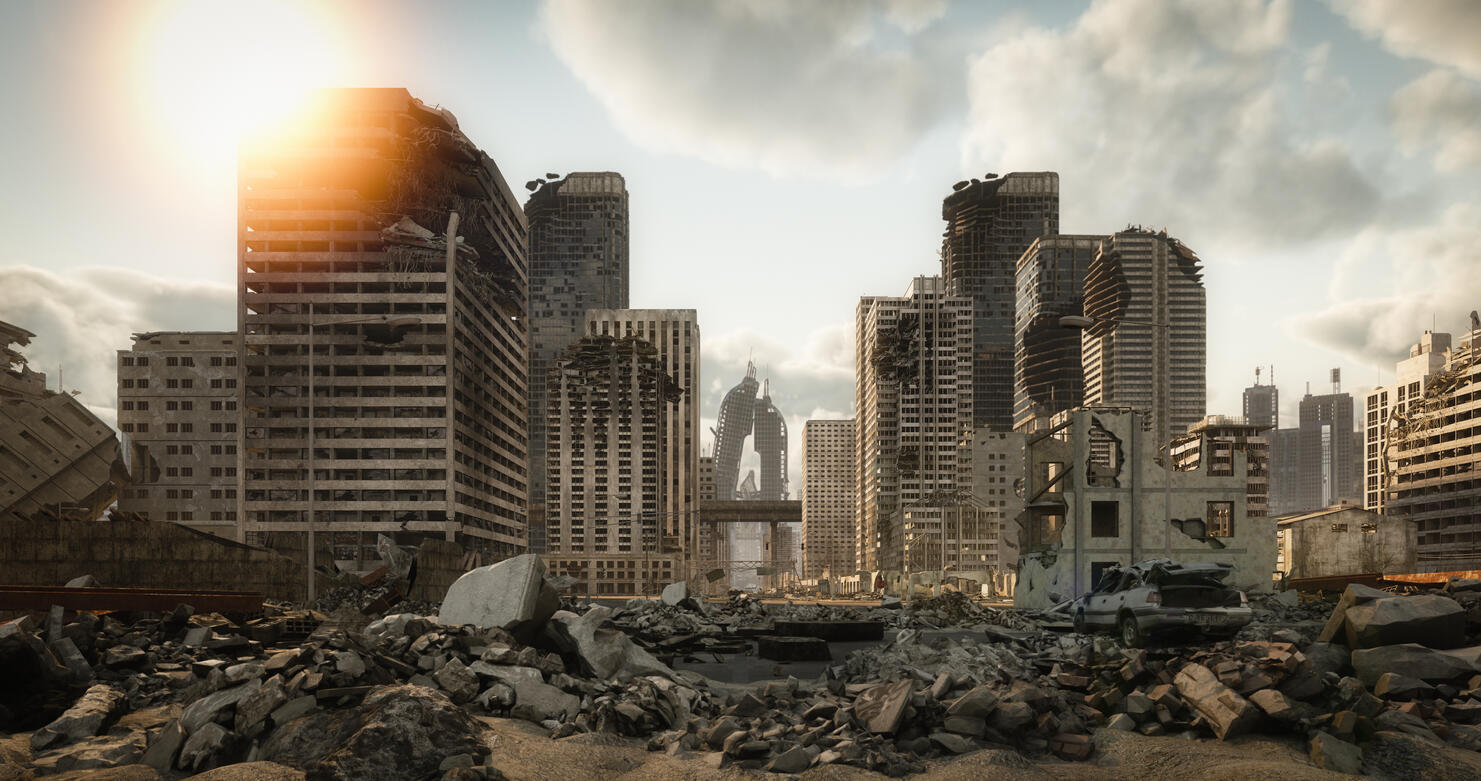 A massive earthquake has just destroyed the entire city of Los Angeles and most of the West Coast. It's also caused a brand-new island to appear off the coast. There are only a few survivors on this island, and the National Guard has questions for them. That's how the first episode of the star-studded narrative podcast Aftershock begins, plunging the listener into a beautifully-produced world. The story flashes back and forth from the current interviews with Cassie (Sarah Wayne Callies, The Walking Dead) and Wayne (David Harbour, Stranger Things) and their interrogator from the National Guard to their memories during the earthquake, unveiling information in a realistic and tantalizing way – and dropping some mysteries along the way.
Everything seems to be going great for Cassie on the fateful day; she comes home from work as a high school teacher to a flirty, loving husband, who's making her a perfectly cooked ribeye for dinner. They're both a little worried about their daughter, McKayla, who took her sailboat out earlier in the day and hasn't returned – but not much, because she's a great sailor. But things take a turn when the earthquake begins. Her husband pinned under something heavy and fading fast, Cassie promises to find McKayla no matter what, and is forced to leave him behind to find safety. 
She and some other survivors are rescued by the Red Cross, who set up a satellite TV so everyone can watch the news. That's when they realize the extent of the devastation: Everything is rubble, with hundreds of thousands – possibly millions – of people dead. Then the reporter, surprised, points out a brand-new island off the coast; it doesn't seem to be populated, save for one sailboat wrecked on the shore. Cassie knows it's McKayla's boat and insists on going to find her, but the Red Cross can't help. A total stranger, Wayne, offers to accompany her. And this is where things get weird. Enjoy the fast-paced action, great performances, and dynamic sound design of the entire ten-part series of Aftershock – and don't forget your go-bag. 
If you want to be sure you're listening to the podcasts everyone else is checking out, iHeartRadio has you covered. Every Monday, iHeartRadio releases a chart showing the most popular podcasts of the week. Stay up to date on what's trending by checking out the chart here. There's even a chart just for radio podcasts here, featuring all your favorite iHeartRadio personalities like Bobby Bones, Elvis Duran, Steve Harvey and dozens of others.
Photo: Getty Images