Lorde Reveals Why She Won't Explain Her Song Lyrics Anymore
By Emily Lee
July 29, 2021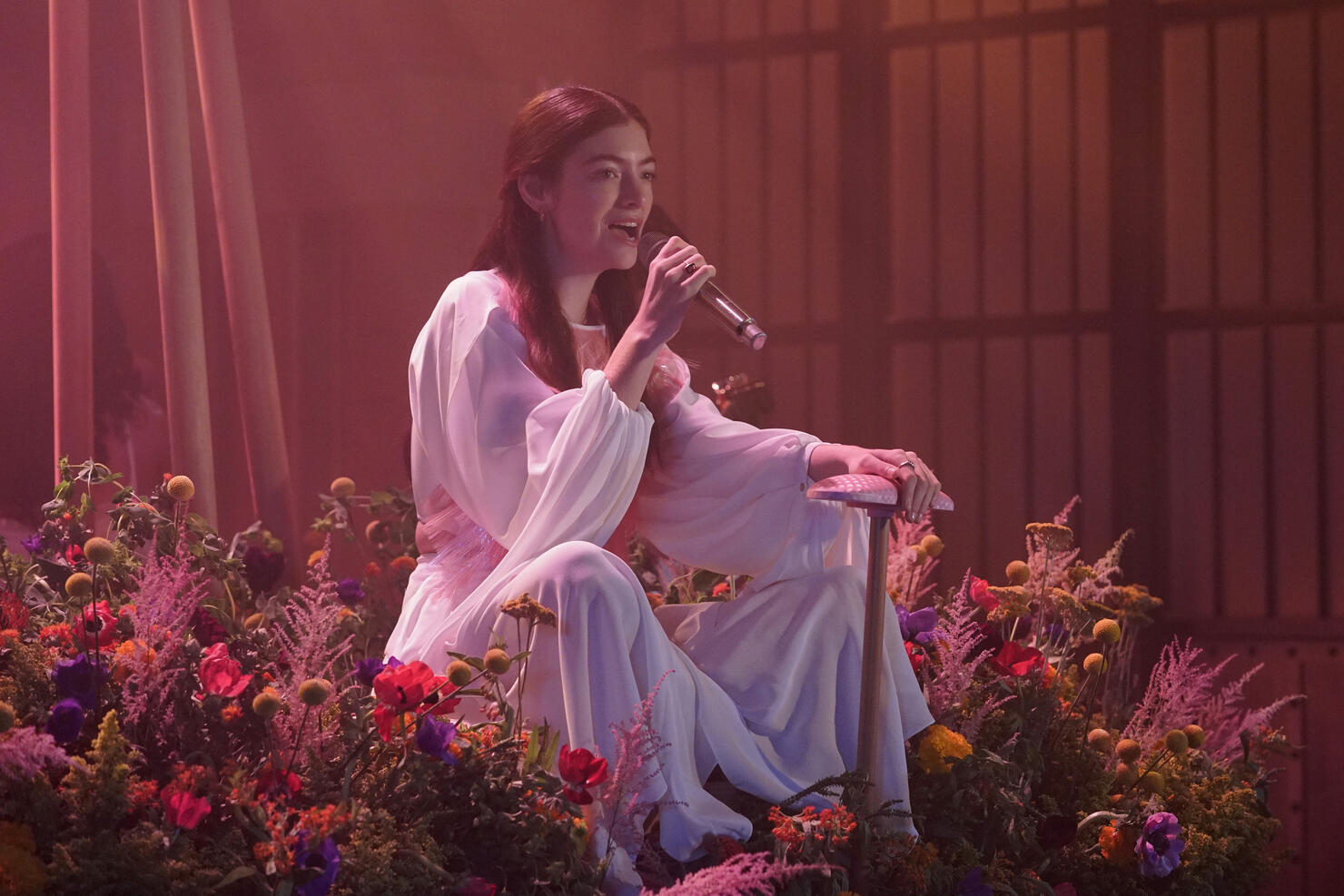 On Thursday (July 29), Lorde made her debut appearance on the popular web series Hot Ones. She described the experience as "being inside the internet" before she started digging into the wings.
Though the New Zealand native admits "you're not smashing wings that often" when you're a pop star, she still spoke with reverence about creating pop music itself. "Ever since I was a kid even before I made anything, I had a sneaking suspicion it was more difficult to speak to a lot of people than it was to speak to a small amount," she began. "There's something really special about that."
"And I love writing a pop melody, there's nothing better," she continued. "For it to be simple but secretly complex and to kind of trick the brain. You can't fake it, it's a real experience. That's kind of what it is for me, that feeling of being able to talk to a lot of people, and to make something that's kind of highbrow but can be enjoyed in really simple ways."
The 'Solar Power' singer also addressed the claims she's a "lyric nut" when it comes to her music, as well as how that part of her has changed since she released her debut album Pure Heroine. "As I get older, I find myself saying, 'No actually I'm not gonna explain that song'," Lorde said. "Not because I necessarily need it left to interpretation, but because it's about something that's very precious to me."
Perhaps most importantly, though, Lorde broke down the recipe for a perfect onion ring. Her most diehard fans will remember her anonymous Instagram account from a few years back where she rated onion rings. "I want an onion that has been cut thickly," she divulged. "I want a pretty crisp yet thick crust – I want it to have some substance. I guess I'd probably more be into a battered [onion ring] than a crumbed. I like a white onion, although I've had a few red onion rings that have caught my eye."