Meghan Markle Gives First Look At Lilibet In Honor Of Her 40th Birthday
By Emily Lee
August 4, 2021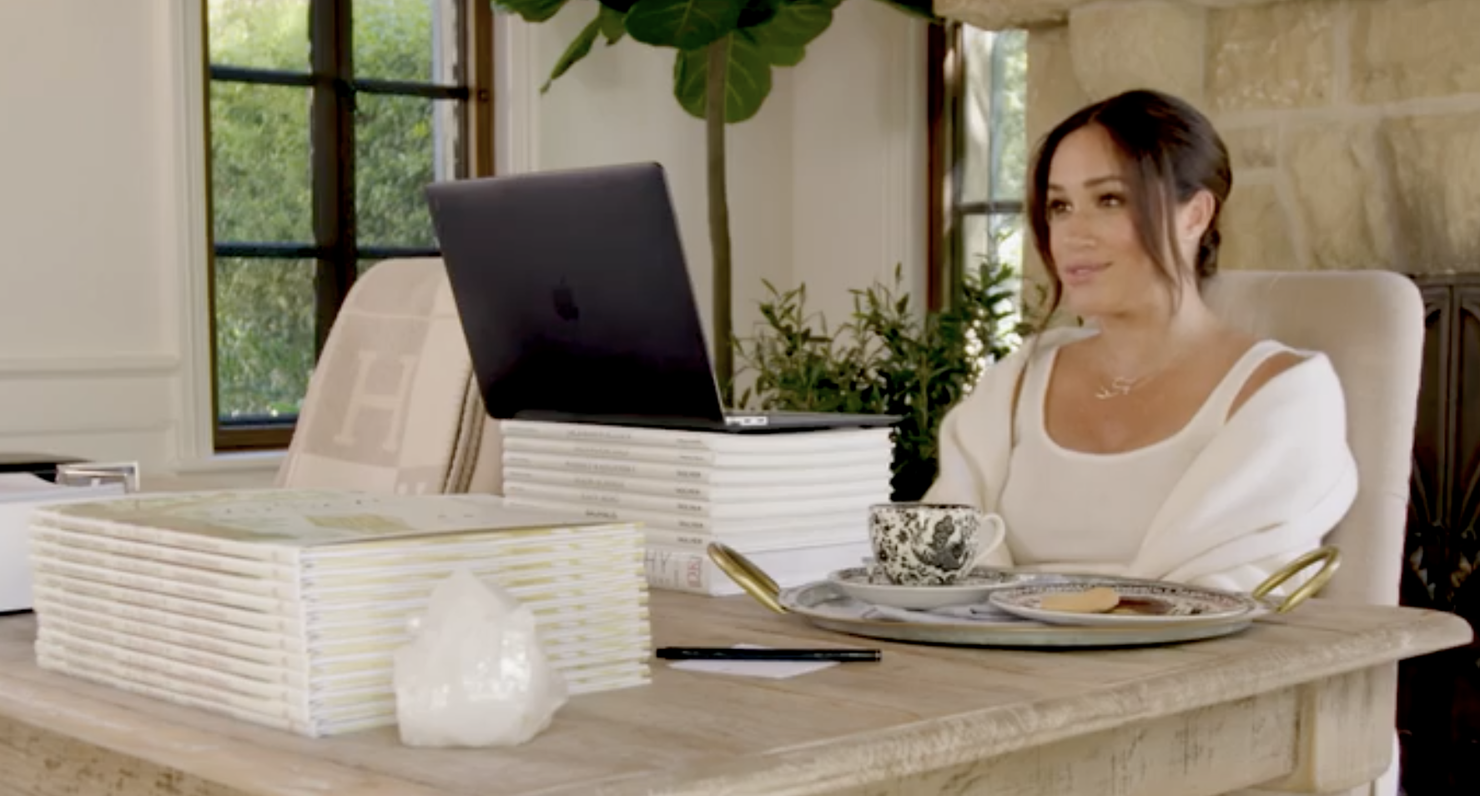 Meghan Markle celebrated her 40th birthday on Wednesday (August 4). In honor of the special milestone, the Duchess of Sussex announced an exciting new project with a little help from her friend Melissa McCarthy.
In a hilarious video chat, Meghan and Melissa announced the 40x40 initiative, which encourages people to commit 40 minutes of their time to mentor women getting back into the workforce. Meghan tells Melissa that many women were disproportionately driven out of the workforce amid the COVID-19 pandemic. Now that many of them are getting back to work, Meghan believes "mentorship is one way to help women regain confidence and rebuild their economic strength."
Though Meghan's new initiative is addressing a serious matter, the announcement video was filled with some lighthearted moments. Not only did Melissa keep Meghan giggling throughout with her many gags, but the Duchess of Sussex subtly revealed a first look at baby Lilibet, who was born on June 4th. While it's not a super clear image, you can just make out a framed photo of Prince Harry holding his baby girl and giving her a kiss on Meghan's desk.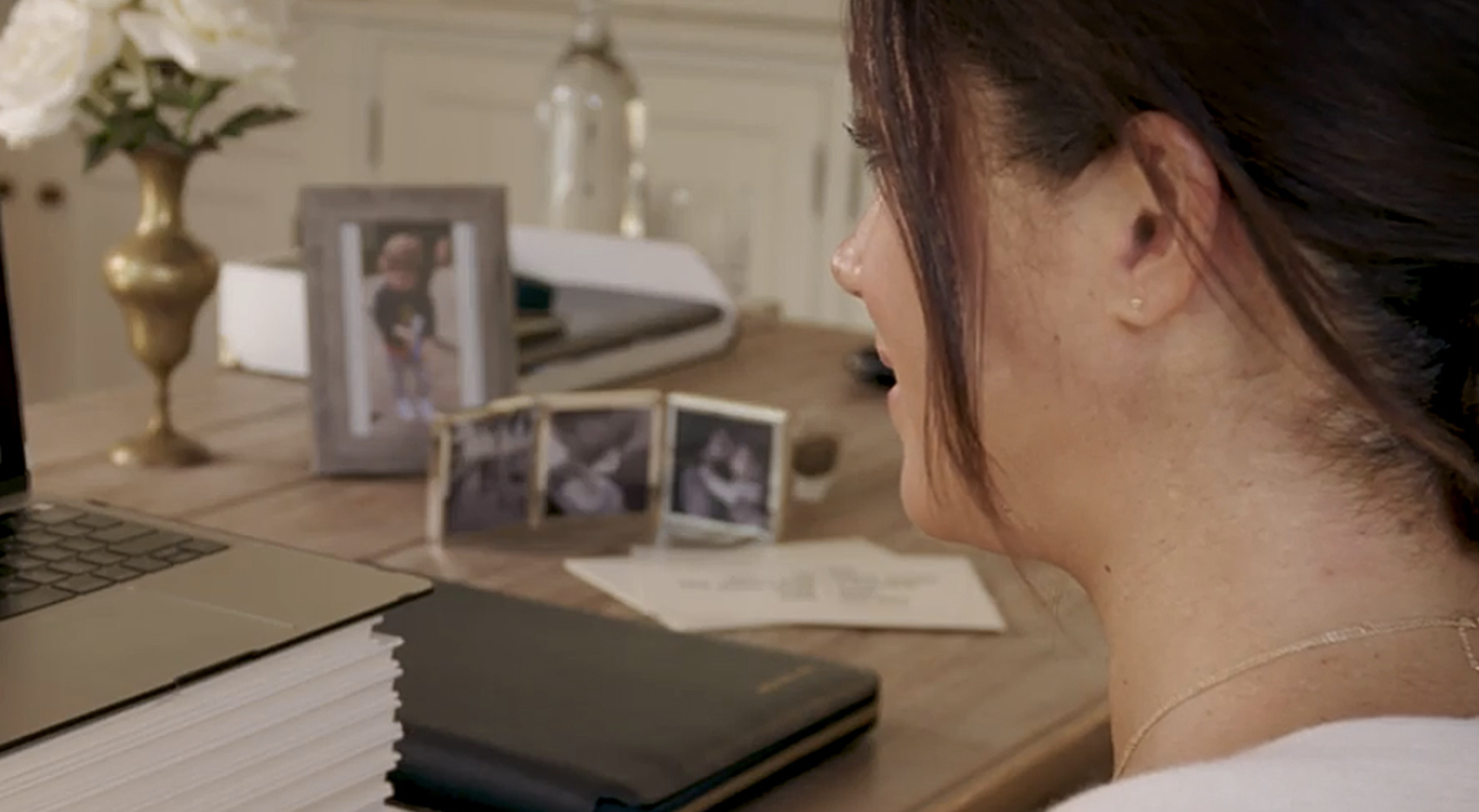 Another lighthearted moment came at the end of the video, which featured a few outtakes. In one of them, Melissa begins cracking up when she spots the Duke of Sussex Zoom bombing the shoot. He can be seen juggling right outside Meghan's office window.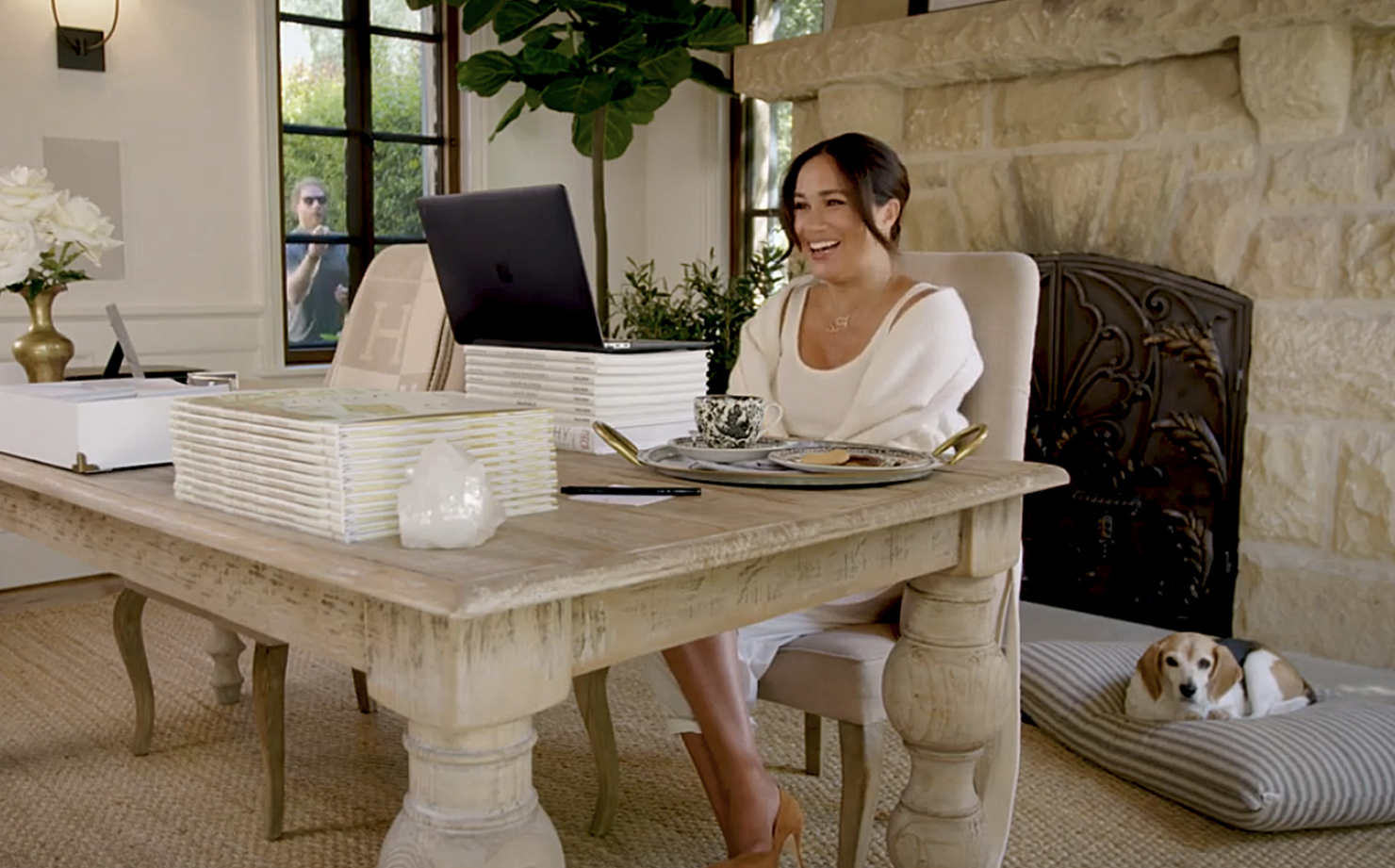 In addition to the entertaining video announcement, Meghan opened up about her latest charitable initiative on the Archewell website. "In reflecting on my 40th birthday and the many things I am grateful for, I'm struck that TIME IS AMONG OUR GREATEST AND MOST ESSENTIAL GIFTS: Time with our loved ones, time doing the things we love, time spent learning, laughing, growing, and the sacred time we have on this earth," the Duchess wrote.
"Amongst the most valuable gifts of time is also time spent in service to others knowing that it can contribute to incredible change," she continued. "To that last point, and with my 40th lap around the sun in mind, it made me wonder: what would happen if we all committed 40 minutes to helping someone else or to mentoring someone in need? And then what would happen if we asked our friends to do the same?"
After reflecting on these questions, Meghan went ahead and asked 40 friends, including Melissa, to "help kickoff a global effort by contributing 40 minutes of mentorship to support women re-entering the workforce. With this time, I hope they each help someone advance a professional life on her own terms, and, I hope that they inspire countless others to give 40 minutes of their time as well."
Some of the other people donating 40 minutes of their time include Adele, Dr. Ibram X. Kendi, Amanda Gorman,Deepak Chopra, Amanda Nguyen, Gloria Steinem, José Andrés, Dr. Nadine Burke Harris, Sophie Grégoire Trudeau, and Stella McCartney.