Dio Never Considered His Version Of Black Sabbath 'Better' Than Ozzy's
By Andrew Magnotta @AndrewMagnotta
August 5, 2021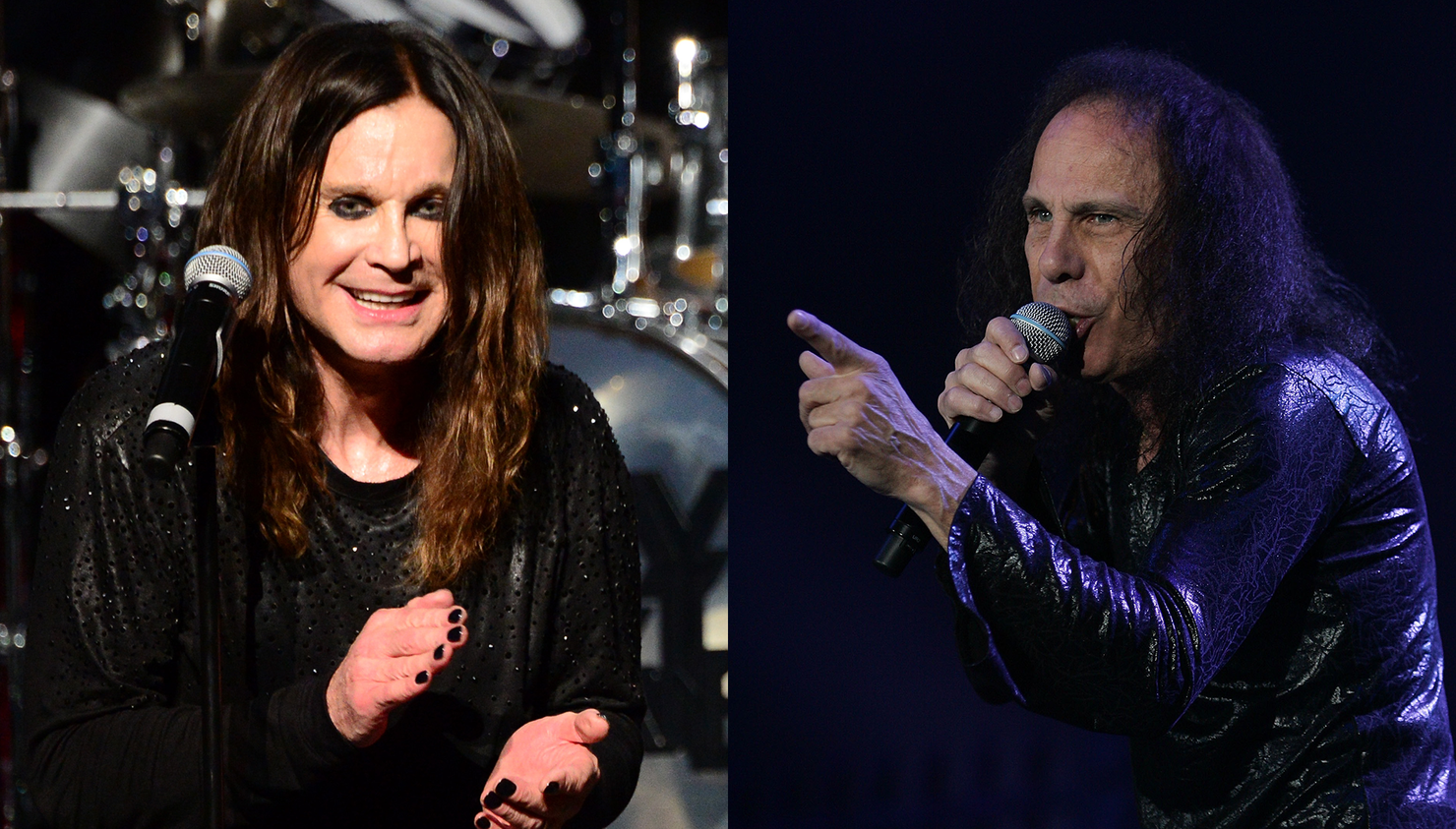 Ronnie James Dio was understandably nervous about stepping into Black Sabbath, replacing one of heavy metal's first icons, Ozzy Osbourne, in a groundbreaking band.
By the late-'70s, with Ozzy, Black Sabbath had run its course. The band was rundown from touring, ripped off from management and creatively on fumes. Sabbath needed direction, inspiration and change. Ozzy was cut loose and Ronnie, then-best known for his time in Rainbow, was installed as lead singer.
"Ronnie was very nervous about taking [Ozzy's] place, which he never intended to do," recalls Ronnie's widow Wendy Dio in a recent conversation with Ultimate Classic Rock. "I never ever think that Ronnie took Ozzy's place. I always think that there's two Sabbaths, and I think they were both really good."
While fans often positioned 'Dio Sabbath' as being in opposition to the band's co-founding lineup, there was only respect between the two camps.
"Obviously, Ozzy was the innovator, and he was a great showman in his day," Wendy continued. "He was a fantastic showman. That was part of the Sabbath sound. But then Ronnie came in and he made it a bit more melodic or more modern. He made Sabbath modern, and he made it more listenable. I think that was the difference between the two bands. But I wouldn't say that one was better than the other, and Ronnie never did either. But he was very nervous in the beginning, coming in there and having to fill Ozzy's shoes. He got a few people booing him, and a few people spitting and stuff. But after a few shows, I think people really realized, This is great music, let's listen to this."
Ronnie's career comes into focus in his newly-revealed memoir, Rainbow in the Dark. While Ronnie died before he could complete the autobiography, Wendy (who married Ronnie in 1974) completed it recently with the help of journalist Mick Wall.
Black Sabbath recently celebrated its Dio years with the Heaven and Hell and Mob Rules deluxe reissues via Rhino.
Wendy tells UCR that there's much more unreleased material to come in the next few years, including reissues of the first six Dio albums.