Taylor Swift Knows Exactly What She's Doing With New 'Red' Vault Teaser
By Hayden Brooks
August 5, 2021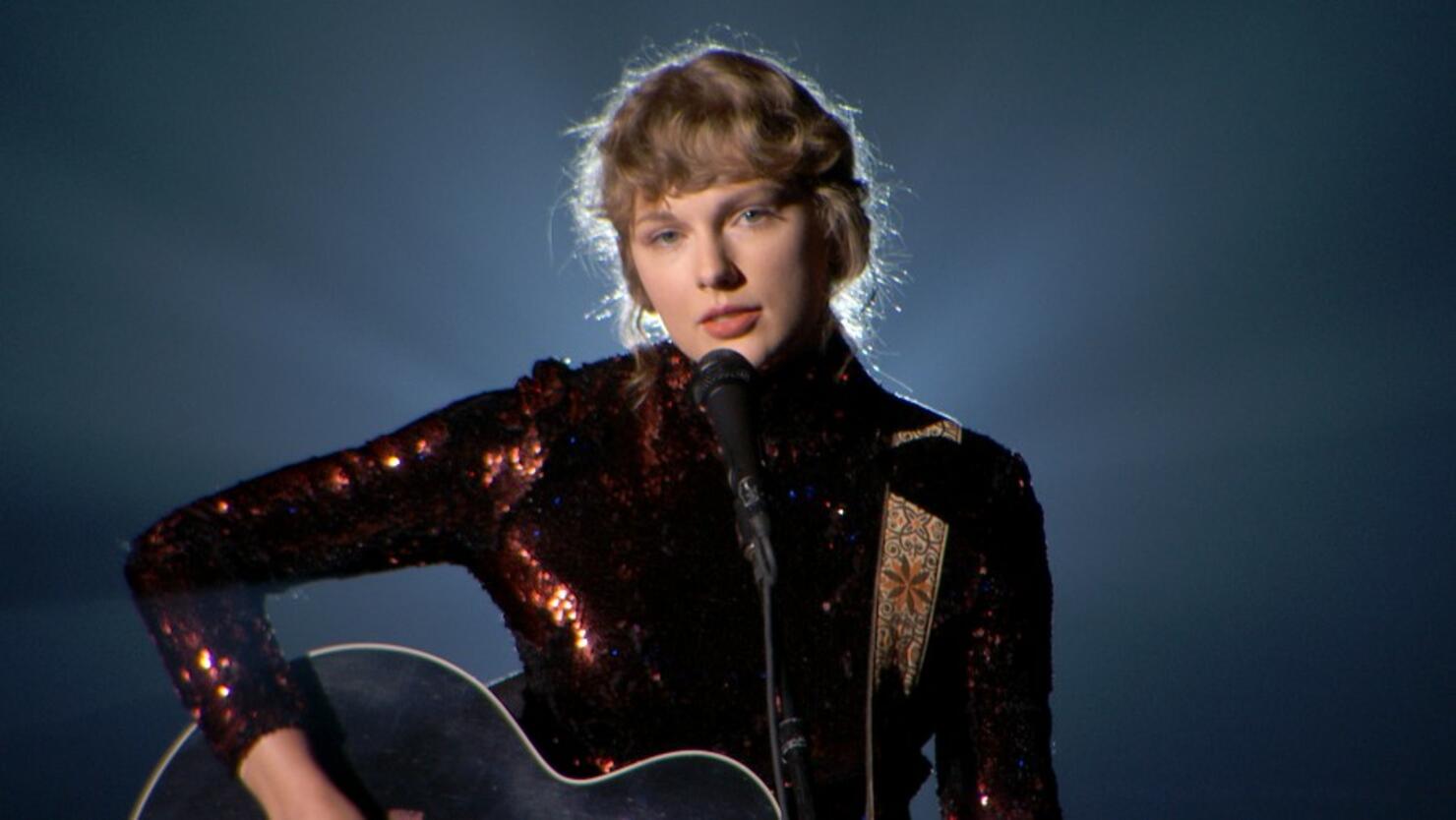 Taylor Swift has shared a post, teasing new songs from the vault, and Swifties have reacted accordingly.
On Thursday (August 5), the pop titan, 31, took to social media to share a brief video teaser, which shows leaves falling in front of a red vault housing a number of scrambled acronyms for as-yet-to-be released songs from her newly-recorded Red (Taylor's Version) album. The set is scheduled to drop on November 19. "Level: casually cruel in the name of being honest," she captioned the post, referencing lyrics from the collection's fan-favorite "All Too Well." As expected, Swifties put on their detective hats and have marched forward to decode the clues and the chaos is all over the Twitterverse.
Back in June, Swift announced that she would be dropping the re-recorded 2012 LP after releasing Fearless (Taylor's Version) in April. The upcoming set will feature all 30 tracks that were meant to appear on Red, including a 10-minute cut, which Swifties are guessing is the original version of "All Too Well."
"Musically and lyrically, Red resembled a heartbroken person. It was all over the place, a fractured mosaic of feelings that somehow all fit together in the end. Happy, free, confused, lonely, devastated, euphoric, wild, and tortured by memories past. Like trying on pieces of a new life, I went into the studio and experimented with different sounds and collaborators," the singer wrote in the project's announcement post. "And I'm not sure if it was pouring my thoughts into this album, hearing thousands of your voices sing the lyrics back to me in passionate solidarity, or if it was simply time, but something was healed along the way."
RONAN
BETTER MAN
BABE
FEAT. PHOEBE BRIDGERS
FEAT. ED SHEERAN
FEAT. CHRIS STAPLETON
ALL TOO WELL (TEN MINUTE VERSION)

FOREVER
NOTHING
MESSAGE
BOTTLE
NEW
YOU
NIGHTS
WINTER
FIRST
EVER
STONES
THINK
HOE
TALL
NOTE

So, these are all I got. 👀#REDTaylorsVersion

— febbie ☁ (@byebyebaybeh) August 5, 2021
These are the words that I have

1-phoebe
2-minute
3-feat
4-nothing
5-sheeran
6-about
7-sir
8-forever
9-man
10- well
11-new
12-first
13-winter
14-better
15-babe
16-run
17-think
18-version
19-message
20-you
21-nights
22-note
23-no pic.twitter.com/DkoFVnyCJt

— Manu Vázquez (@ManuVzquez4) August 5, 2021