King Crimson Is Touring The U.S. For 'The Last Time'
By Andrew Magnotta @AndrewMagnotta
August 6, 2021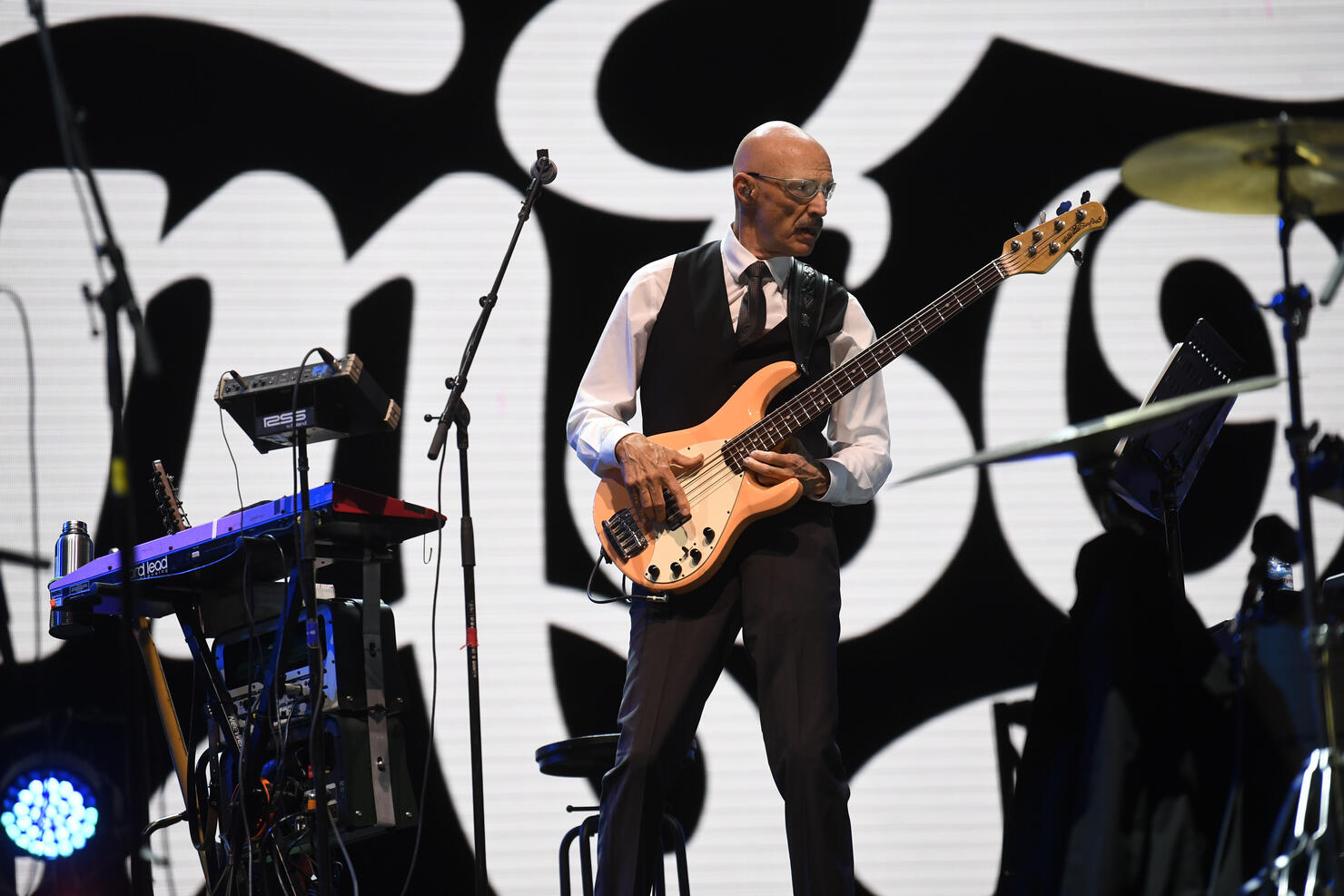 King Crimson may be on its last go-around, after more than 50 years.
Singer-guitarist Jakko Jakszyk revealed in a recent conversation with Ultimate Classic Rock that the beloved progressive rock collective has no plans to tour the U.S. again beyond its 'Music Is Our Friend' trek, which wraps up in North America in September.
"Management has said it's very unlikely we'll be back in America," Jaksyzk said. "I think they thought announcing it as a kind of farewell tour was a tacky device, and something you end up potentially regretting if you change your mind. But in essence, as I understand it, this'll be the last time we play here."
While the band isn't about to declare retirement, Jaksyzk says pandemic complications have forced King Crimson to take stock. It's unlikely the band will booked again in the U.S. for at least another two years. When you take into account the age of the principle members, you have to acknowledge that tomorrow isn't promised.
"Touring anywhere next year will be difficult," he continued. "All the bands that haven't toured last year or this year will be out next, so there's no venues. They're all kind of booked up already. That means the first available chance will be the year after (2023). I think Tony [Levin, bass] and Robert [Fripp, guitar] will be 77. I'm not sure they want to be on a tour bus for hours on end. Touring the way we do is tiring for a young man, much less people our age."
Known for its revolving door of boundary-pushing musicians, King Crimson's current lineup (established in 2014) is the longest continuing membership in the band's 53-year history, with Fripp and Levin joined by saxophonist Mel Collins, drummers Gavin Harrison, Pat Mastelotto and Jeremy Stacey and Jaksyzk.
While King Crimson has not released a studio album since 2003, the latest lineup has been recorded on at least seven live sets.
A studio album isn't out of the question, however. Jaksyzk revealed that there's "40 to 50 minutes worth of new stuff," and the band discussed making a new album during the pandemic shutdowns. It's uncertain if there will be an eventual release, but the band has "started this process," he said.