This Oregon Man Lives In An Airplane In The Woods -- And Made It Comfy
By Zuri Anderson
August 6, 2021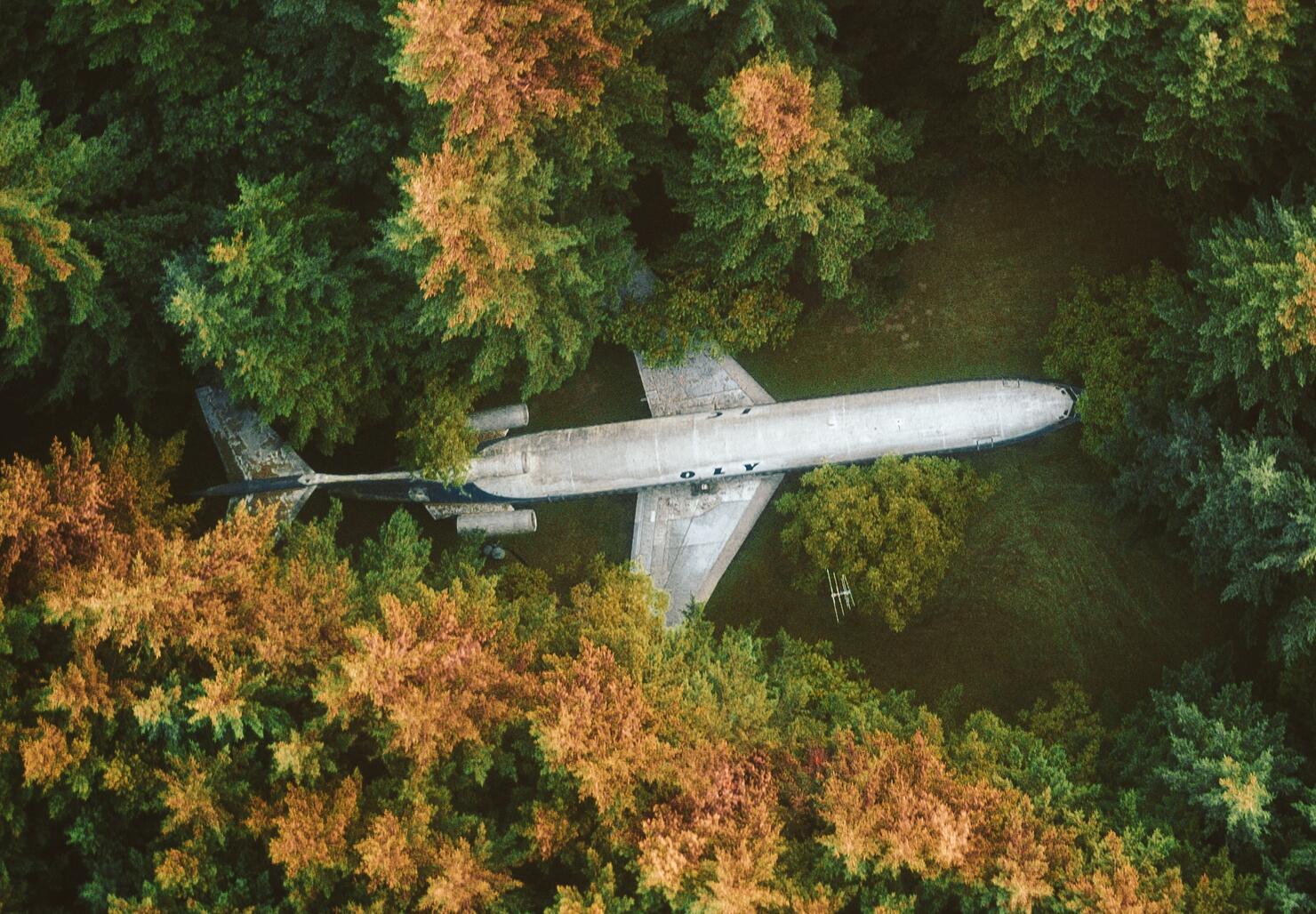 People have converted some interesting structures into homes, such as shipping containers, water towers, and warehouses. What's it like to live on an airplane?
Seattle Refined answered that question by spending the day with Bruce Campbell, a private pilot and engineering entrepreneur. Campbell spends his days showing people the home he made inside his fully intact Boeing 727-200 plane, which sits in the woods of Hillsboro, Oregon.
"While Bruce lives part of the year in Japan, he gladly opens up his airplane home to anyone interested in seeing just what it's like to live inside a slice of aeronautical history," reporters point out.
After Campbell purchased the plane, it was broken down into pieces, driven out to the woods, and then reassembled. He says the aircraft cost a fraction of the traditional home and mortgage concept.
As for the amenities, the plane is just over 153 feet inside, which is two times longer than a single-wide mobile home, according to Seattle Refined. Luggage space has been converted to storage areas for household goods.
"It's a sealed pressure canister - dust can't get in, let alone insects or rodents," Campbell explained. "There's no wood. It will last almost forever in non-corrosive environments as most environments are. With conventional homes, they last about 100 years."
What about water and electricity?
"Bruce's airplane home functions similarly to a massive RV, with a black water tank, gray water tank, and freshwater intake hooked up just like other commercial planes at the airport between flights," reporters said.
The three-seat cockpit was left intact, where visitors can see what it's like for pilots to sit in the seat. Campbell also said the plane's been commissioned for use in movies.
Not only does Campbell encourage people to camp around the property, but he also allows overnight stays in his plane.
To see a photo gallery of this amazing residence, click here. For more information on tours, overnight stays, and other details on Campbell's plane, check out his website.