Lynyrd Skynyrd Cancels 4 Shows As Rickey Medlocke Tests Positive For COVID
By Andrew Magnotta @AndrewMagnotta
August 9, 2021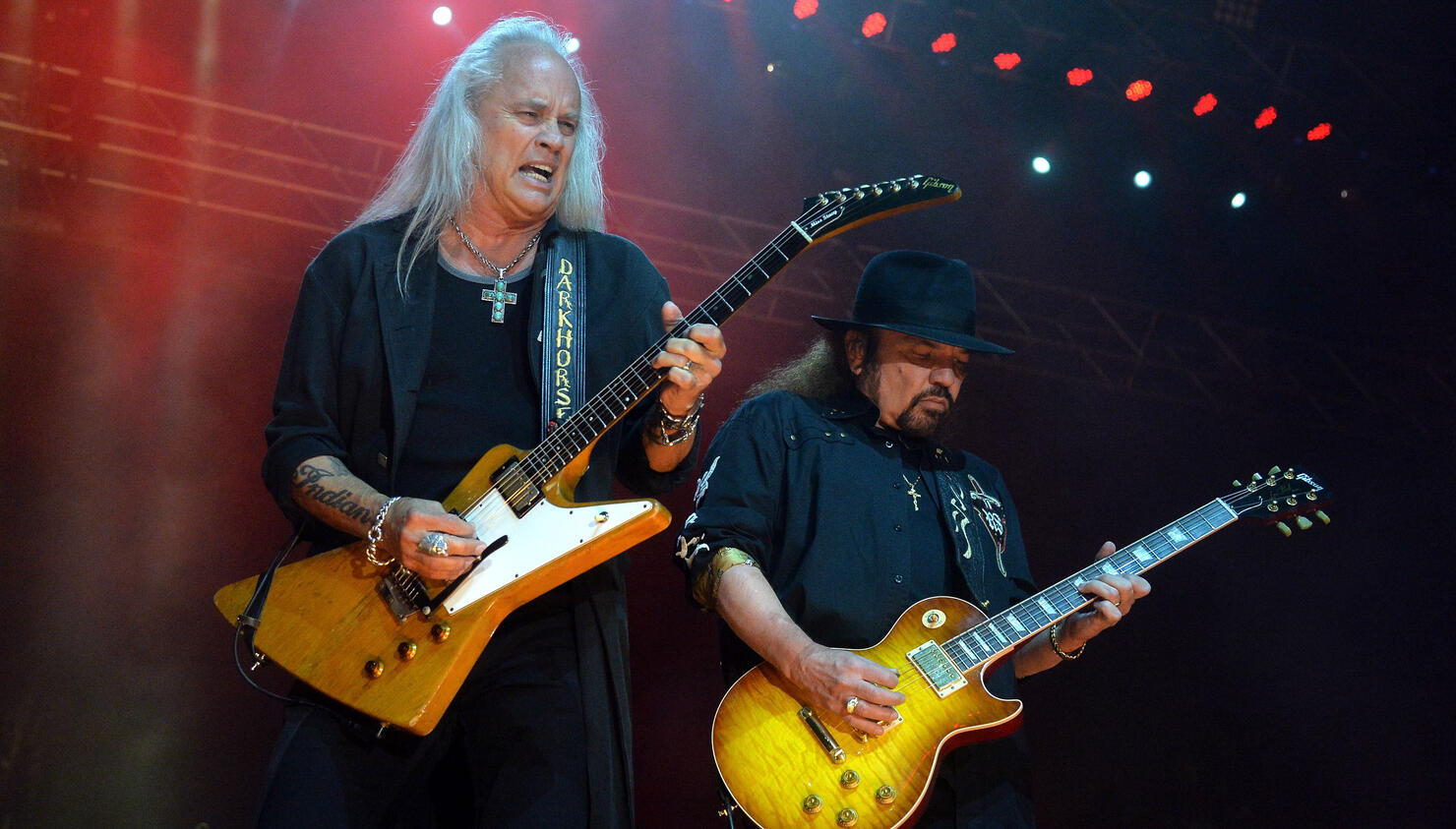 Photo: Getty Images North America
Lynyrd Skynyrd has canceled a handful of upcoming concerts because guitarist Rickey Medlocke is sick with COVID-19.
The iconic Southern rock band scrapped shows in Canton, Ohio; Jackson, Mississippi; Atlanta, Georgia; and Cullman, Alabama, due to Medlocke's illness.
"Rickey is home resting and responding well to treatment," the band wrote this weekend in a statement, informing fans of the cancellations. "We will continue to update you on his condition."
The band added that the Friday, August 13, gig in Atlanta would be rescheduled to Saturday, October 23. Lynyrd Skynyrd's next scheduled tour date is Aug. 19 in Canandaigua, New York.
Medlocke is at least the second member of the band to battle COVID-19 this year. Singer Johnny Van Zant tested positive for the virus this spring.
Van Zant, who was fully-vaccinated at the time, experienced mild symptoms but kicked himself for not getting tested for the virus when he first began feeling ill. As a result, Van Zant said he "spread [COVID] to everybody else" in his household because he wasn't more careful.
While Van Zant was ready for the 'Big Wheels Keep on Turnin'' by mid-June without issue, Skynyrd soon had to make do without the services of co-founder and guitarist Gary Rossington.
In July, Skynyrd announced that Rossington had to undergo an emergency heart procedure and the band would continue the tour without its longtime band leader. Rossington is expected to make a full recovery and plans to rejoin Lynyrd Skynyrd later this year.
Get all of Lynyrd Skynyrd's tour dates here.