94,000 Children Tested Positive For COVID Last Week Making Up 15% Of Cases
By Bill Galluccio
August 10, 2021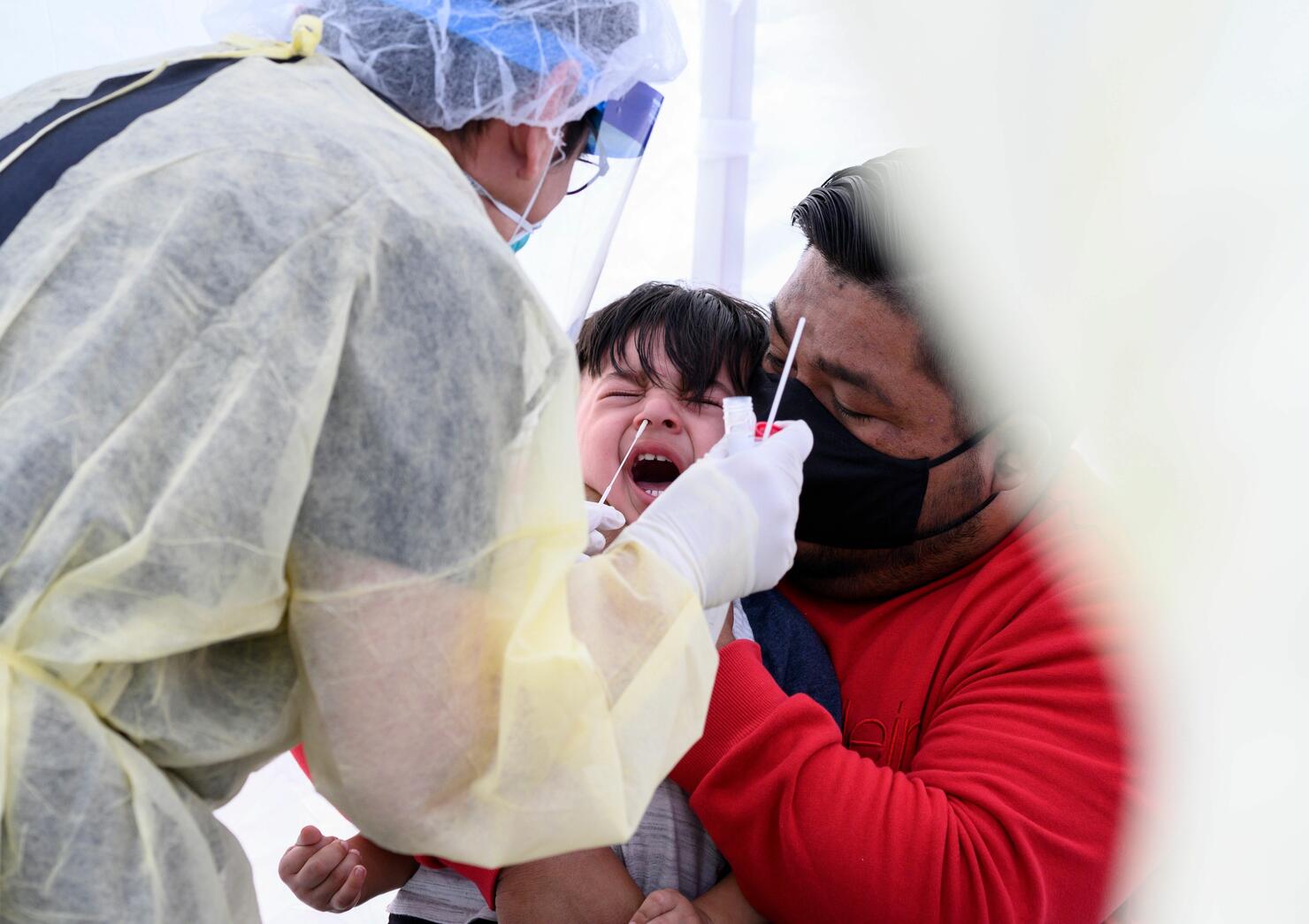 The Delta variant continues to surge across the United States and is infecting young adults and children at alarming rates. According to data analyzed by the American Academy of Pediatrics and the Children's Hospital Association, over 94,000 children tested positive for COVID-19 for the week ending on August 5.
The number of pediatric cases accounted for 15% of all new cases last week. The number marked a 31% increase from the week prior, which saw 72,000 new cases in children. The week before that, the number was 39,000.
While just two percent of children who test positive for COVID-19 end up hospitalized, health experts are concerned the sharp rise in cases could overwhelm hospitals as they struggle to find the beds to treat patients with COVID and those who come in with other health issues or need emergency care.
"We're also a trauma center, so we have to be available for kids that get in car accidents and things like that," Dr. Trey Dunbar, the president of Our Lady of the Lake Hospital, told NBC News. "My fear is that with our staffing crunch, if this surge continues, how do we keep caring for the kids that we need to have beds for?"
The vast majority of new cases are in people who are not vaccinated. Currently, none of the authorized vaccines in the United States have been cleared for use in children under the age of 12, leaving them vulnerable to infection.
"Absolutely, household infections are the beginning of this pandemic, that is a major driving force in the spread of infections. We see it often within households, parents to children," Dr. Jim Versalovic, the chief pathologist and interim chief pediatrician at Texas Children's Hospital in Houston, explained to NBC News. "We have certainly seen siblings — more than two at times — with an infection at the same time, so spread within households is certainly a very real phenomenon."