Experts Are Questioning San Diego Sheriff's Fentanyl Video
By Rebekah Gonzalez
August 10, 2021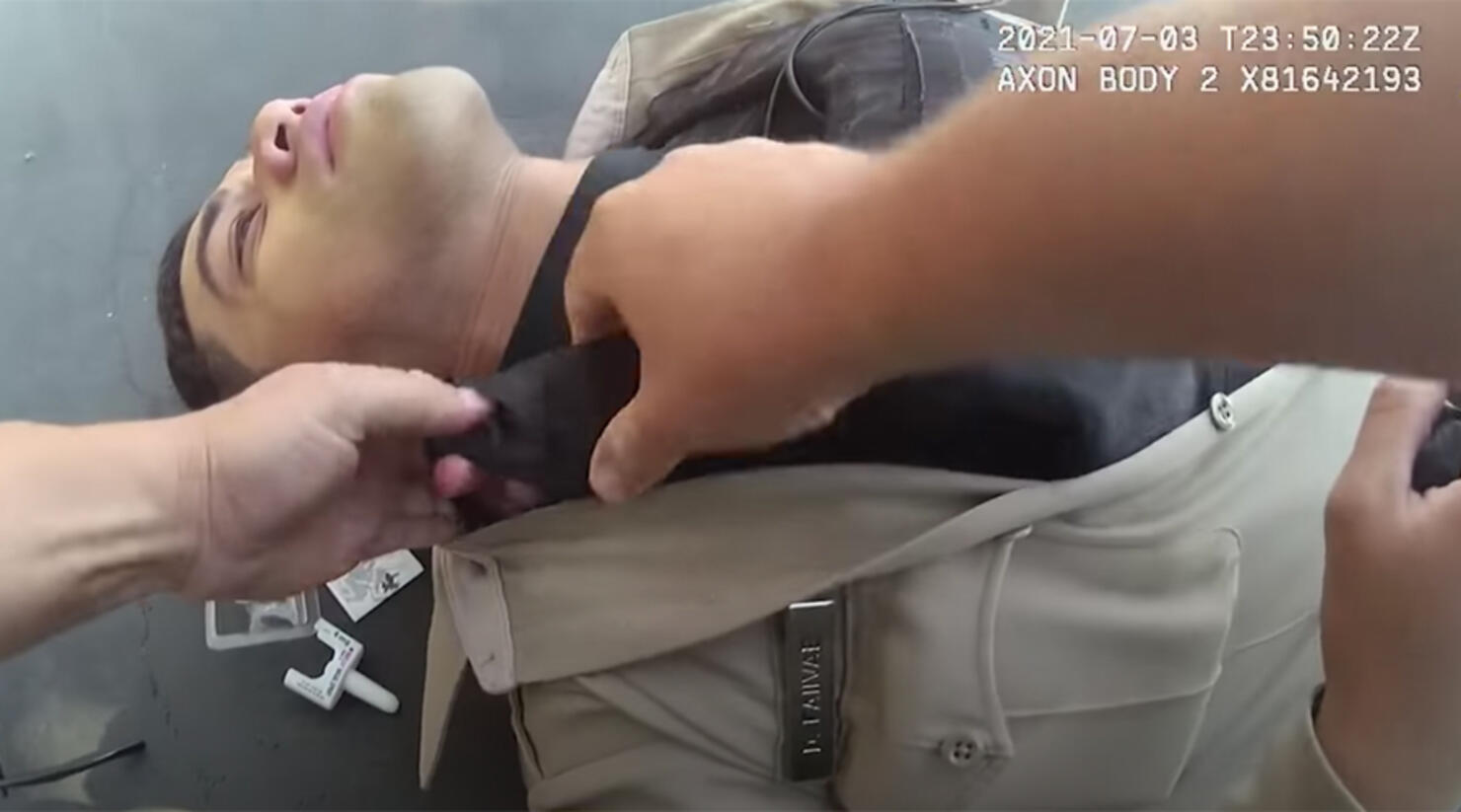 Photo: San Diego County Sheriff's County
A recent video of a San Diego County Sheriff's deputy's accidental exposure to fentanyl is drawing skepticism from experts, reports KGTV.
According to medical experts, the powerful opioid fentanyl is not transmitted through the air and even incidental contact with the skin in sufficient amounts would not have produced the reaction displayed in the now-viral body camera video.
"I would say there's zero chance that it was caused by fentanyl exposure, in this case," Professor Leo Beletsky with the UC San Diego School of Medicine told KGTV.
Beletsky says it's "biologically impossible" to overdose to the extent that the deputy did by touching the substance. He also says fentanyl would take much longer to overdose on either through the skin or by breathing it in.
"You would need to be in a room where lots of powder was constantly in the air for hours in order to start ingesting enough of it to experience these symptoms," he said.
Medical Toxicologist Dr. Ryan Marino with the University Hospitals of Cleveland concurs with Professor Beletsky.
"The symptoms being displayed are not consistent with an opioid overdose," he told KGTV.
KGTV reached out to the San Diego County Sheriff's Department and they sent back the following statement along with the incident report, lab results, and dispatch report:
On August 5, the San Diego County Sheriff's Department released a public safety video related to the dangers of Fentanyl. We have received inquiries into the authenticity and accuracy of the video message. The video was created from an actual incident involving our deputy as he processed a white powdery substance that tested positive for Fentanyl.