Guy Fieri Combines 2 Beloved Foods To Debut The 'Apple Pie Hot Dog'
By Kelly Fisher
August 10, 2021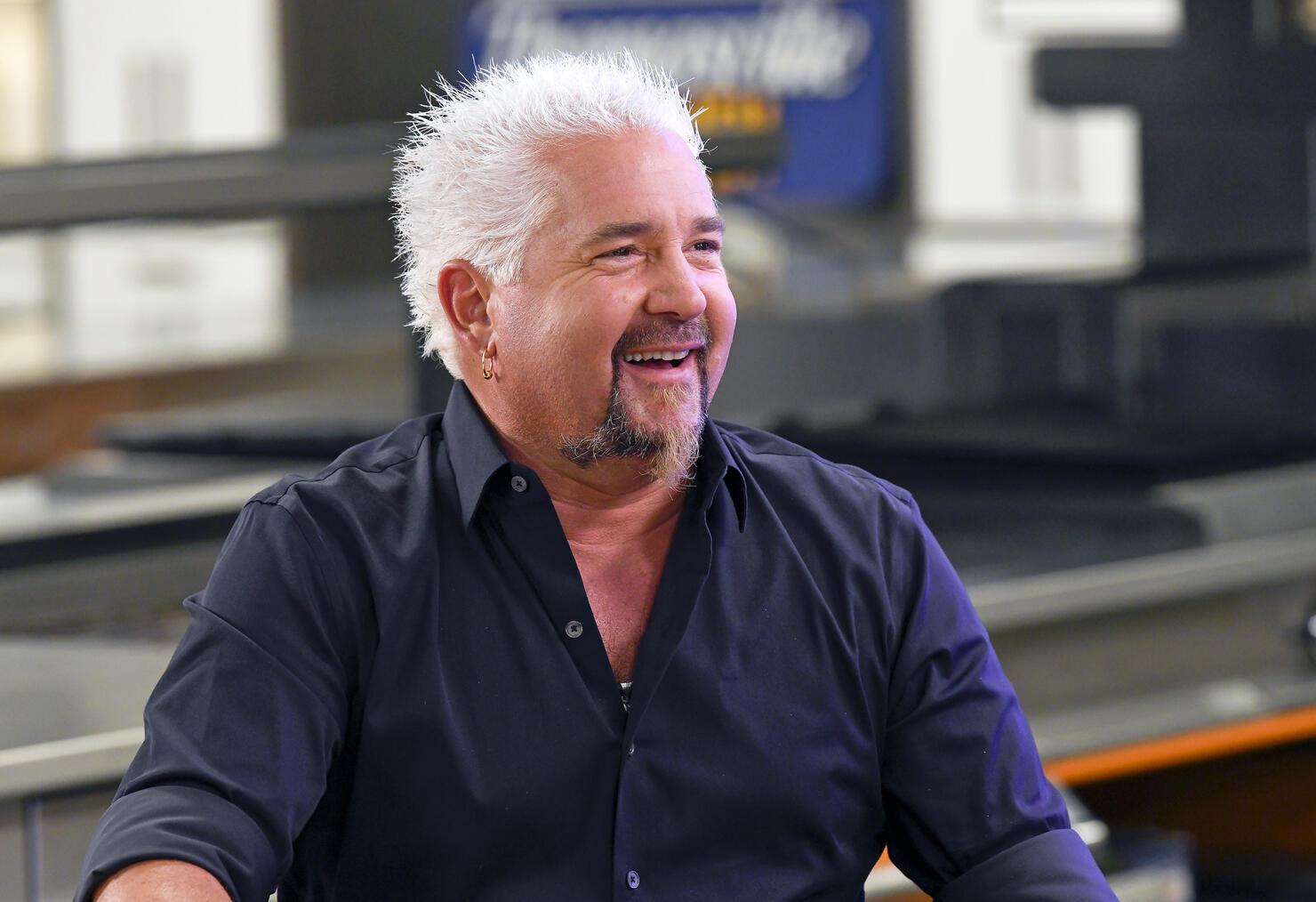 If anyone is going to find a way to fuse a hot dog and an apple pie into one snack, it's celeb chef Guy Fieri.
The "Diners, Drive-Ins and Dives" host unveiled his new "masterfeast" creation on his social media channels on Monday (August 9). It's the result of a partnership between Fieri and Chevrolet.
"So, what do you get when the Mayor of Flavortown hangs out with the cool kids from Motor City? You get yourself an Apple Pie Hot Dog," Fieri said.
Next, he walked his followers through the making of the "masterfeast," starting with rolling out a layer of pie crust into a rectangle. Next, Fieri added bacon jam, apple pie filling and the hot dog before topping it off with the next layer of pie crust. He baked it with pie spice and sugar sprinkled on top, and topped it off with mustard.
"There you have it — the Apple Pie Hot Dog," Fieri said, taking a bite. "You're gonna dig it!"
He closed his promotional video with the jingle from a 1975 Chevrolet commercial, hailing the all-American "baseball, hot dogs, apple pie, Chevrolet."
And if Fieri's video was too quick to catch some of the steps, Chevrolet added a Pinterest link to the recipe.
The fusion of two all-American staples will be served at the Field of Dreams Game on Thursday (August 12), Fox News reported Tuesday (August 10). the game will be held at the famous movie site in Iowa. Learn more about the game from the MLB here.