Matt Damon Plays Third Wheel During Ben Affleck & Jennifer Lopez Beach Date
By Hayden Brooks
August 10, 2021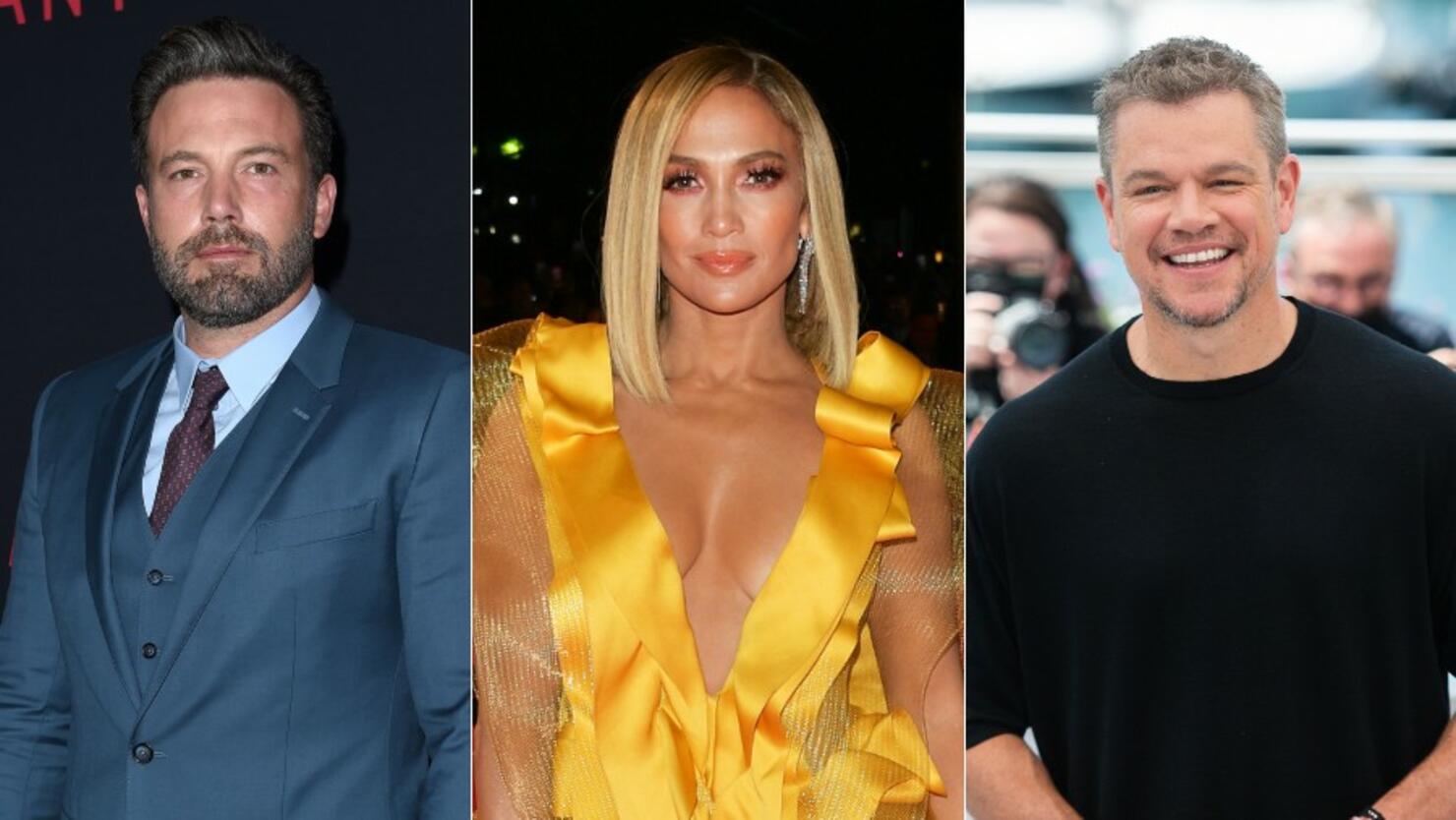 Matt Damon has co-signed Ben Affleck's romantic rekindling with Jennifer Lopez and even joined the pair on a beach outing.
As per photos obtained by TMZ, Damon joined his best friend, 48, and the entertainer, 52, for a stroll in Paradise Cove in Malibu, California on Sunday (August 8), where the trio stopped and chatted with fans along the way. As expected, Lopez brought the fashion, rocking a flowing white bathing suit cover-up.
Damon approves of Bennifer 2.0, but that doesn't mean that the Hollywood vet is interested in sharing much about their romance. When word spread that the two had reunited, Damon responded to the hot topic during his appearance on the Today show, saying, "There's not enough liquor in the world for you to get me to say something about that. I love them both. I hope it's true. That would be awesome."
Later on in July, Damon admitted that he was "just so happy for [Affleck]." He's the best. He deserves every happiness in the world," he said.
For now, Affleck and Lopez are spending as much time together before venturing into busy work schedules this fall. "They are back in L.A. now after the most special trip to Europe," a source recently told PEOPLE. "They are hanging out with their kids and friends. They are having an amazing summer. They are spending as much time together as possible before they have separate work projects in the fall. Ben will be filming in Texas and Jennifer in Canada."