Stimulus Checks Now Being Given Out By States - See If Yours Is One Of Them
By Dave Basner
August 10, 2021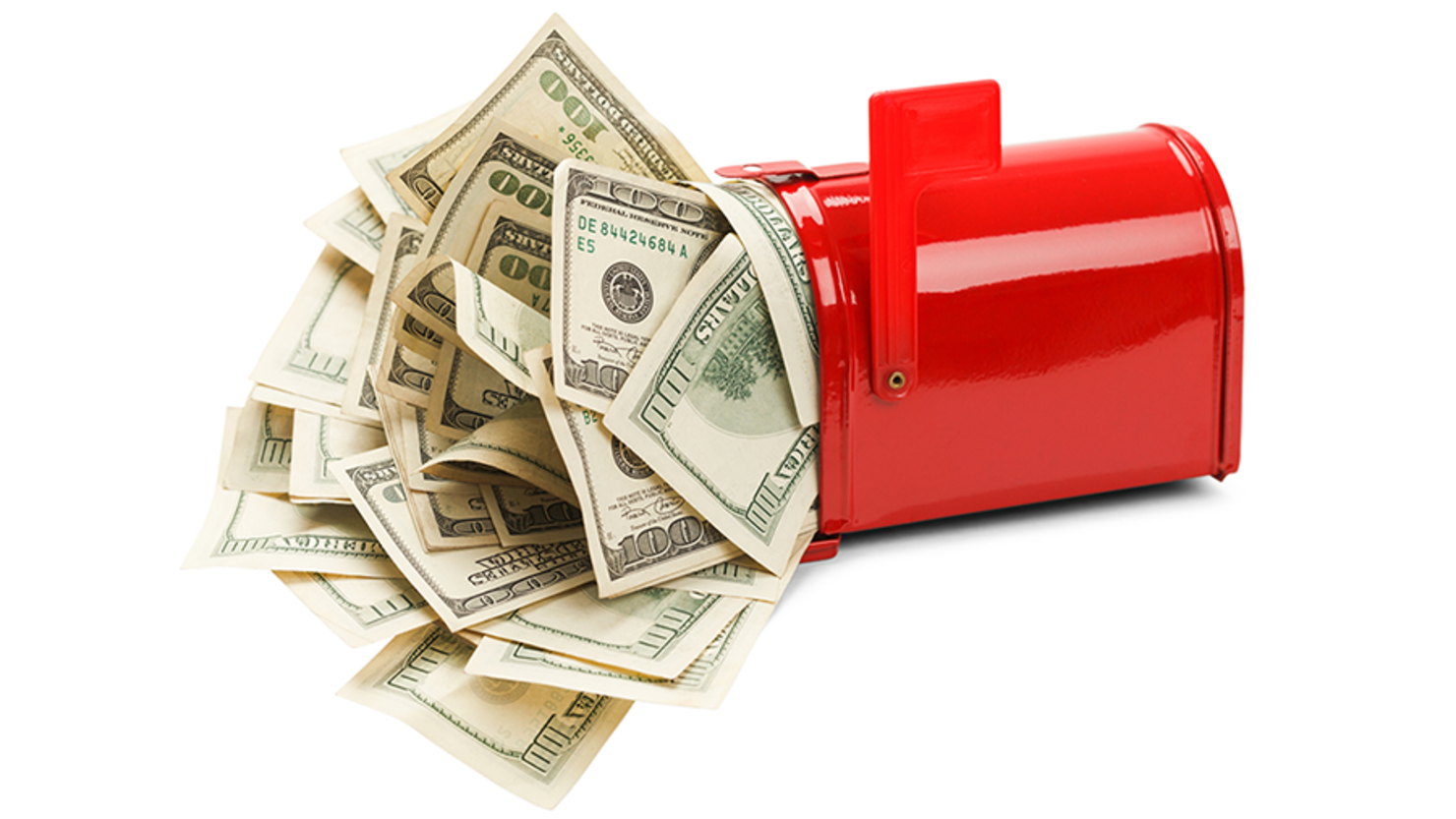 The American Rescue Plan, which included a third stimulus check, was approved back in March, and with each passing month, it seems less and less likely that there will be fourth stimulus check. However, just because the federal government might not be distributing any more direct payments, doesn't mean you won't get one. That's because as part of the American Rescue Plan, states were allotted over $200 billion to use towards economic recovery from the pandemic. Some states have decided to give out some of that money in their own stimulus checks. So can you expect more financial assistance? According to Yahoo Finance, these are the states offering stimuluses, and who will be getting one:
California
Residents of California earning between $30,000 and $75,000 per year can expect a stimulus check for between $500 and $600 from the state. If they have dependent children, they'll get another $500.
Colorado
If you live in Colorado and received at least one unemployment payment between March 15, 2020 and October 24, 2020, you'll also be receiving a $375 check. However, if you received more than $500 per week in base unemployment benefits, you will not be getting the payment.
Florida
Most teachers and administrators in the Sunshine State will be getting a $1,000 bonus from the state as a thank you for their efforts during the challenging 2020 school year.
Georgia
Full-time teachers and administrators in Georgia will be receiving a $1,000 bonus from the state for their work during the difficult 2020 school year. Part-time teachers will also get a bonus, but theirs is for $500.
Maryland
Anyone in Maryland who filed for the Earned Income Tax Credit will receive a stimulus payment of $500 if they filed as a family, or $300 if they filed as an individual. In addition, all state and local taxes on unemployment benefits have been repealed.
Michigan
Michigan has sent out $500 bonuses to teachers in the state as hazard pay.
New Mexico
Some New Mexico residents will be getting a stimulus check from the state, though the amount and eligibility requirements haven't yet been hashed out. However, $5 million has been set aside to send to New Mexicans in need.
Tennessee
Tennessee's teachers were expecting a 2% raise, but instead, the state government will send full-time teachers a $1,000 check as a hazard pay bonus. Part-time teachers will receive one in the amount of $500.
Texas
While Texas hasn't announced a teacher bonus, individual school districts have revealed ways they plan to reward teachers. Forth Worth and Arlington district employees will see a 4% pay raise, while teachers in Denton and Mansfile will get a 2% raise, plus the Denton teachers will be given a $500 bonus. Meanwhile, in Irving, staff members who return to the classroom in September will be handed a $2,000 payment.
States have until the end of the year to give out the money earmarked for them in the American Rescue Plan, so if yours isn't listed above, it doesn't mean your state won't be distributing stimulus checks - they just might not have figured out who it will go to yet. Either way, you can check out your state's Treasury website for more information.
Meanwhile, there are other ways to get financial assistance thanks to the American Rescue Plan. Among them are mortgage assistance, rental assistance, the extension of the Federal Child Tax Credit, and more.