Dan + Shay's iHeartRadio Album Release Party: How To Watch
By Taylor Fields
August 13, 2021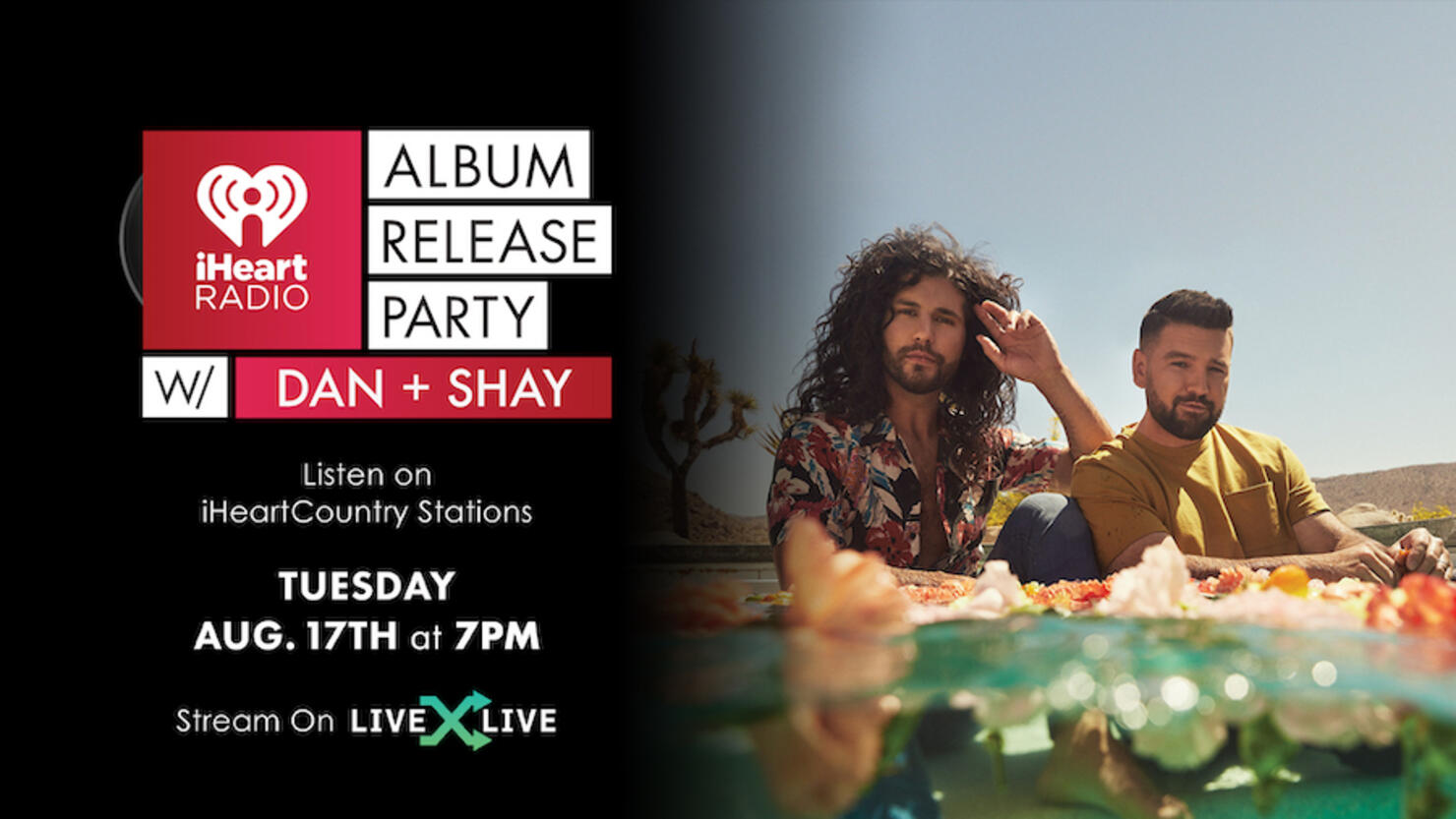 Dan + Shay have officially released their new album, Good Things, and are celebrating during their exclusive iHeartRadio Album Release Party on August 17th.
Good Things is Dan + Shay's fourth full-length album following the duo's 2018 self-titled project. The new album showcases 12 new songs, including previously released tracks like "Glad You Exist," "10,000 Hours" featuring Justin Bieber, "I Should Probably Go To Bed," "Lying" and title track "Good Things." In a statement on social media, the guys said of their new album, "We poured every bit of our hearts into this project and have never been more excited for anything in our entire lives."
During their iHeartRadio Album Release Party, Dan + Shay will perform songs from their new album, in addition to fan favorites from previous albums, and talk about Good Things and more during a special Q&A hosted by Bobby Bones.
How to Watch
Fans can listen and tune in free for a stream of the exclusive iHeartRadio Album Release Party with Dan + Shay on Tuesday, August 17th at 7pm local time via an exclusive stream on LiveXLive, on LiveXLive.com or the LiveXLive app. Fans can also listen to the show via iHeartRadio's iHeartCountry Radio station.
Get pumped for the exclusive iHeartRadio Album Release Party with Dan + Shay by listening to some of their Good Things songs below.