Dave Grohl Says This Foo Fighters Song Will Always Make The Setlist
By Katrina Nattress
August 11, 2021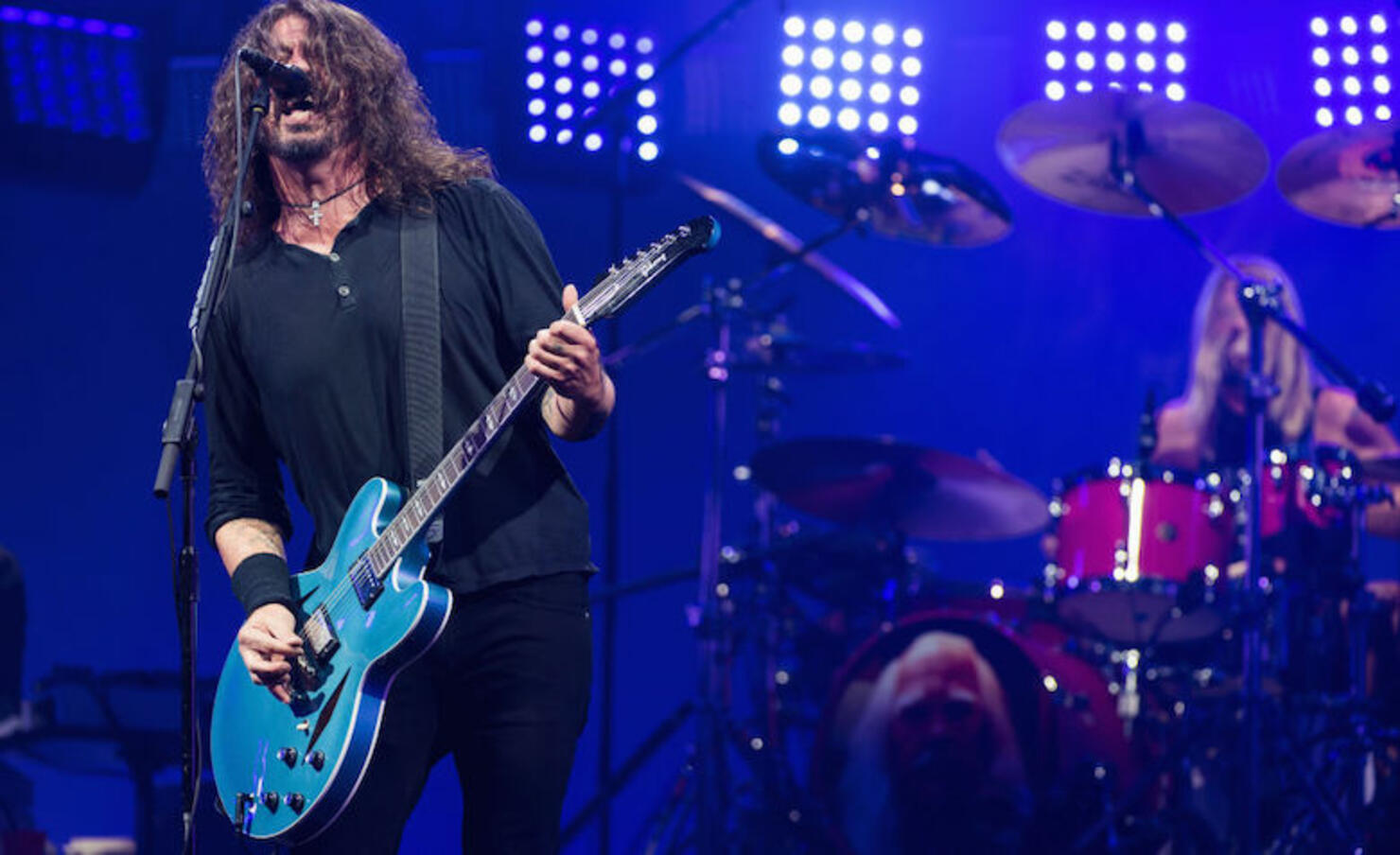 With a band as prolific as Foo Fighters, writing a setlist can't be easy (especially with the addition of their 10th studio album Medicine at Midnight. And according to Dave Grohl, it's not. But no matter what, there's one song that always makes the cut: "Everlong."
Grohl recently visited Mark Hoppus' radio show to chat about the Foo's return to the road and how they narrow down their extensive discography into a setlist.
"It's just hard to write a setlist because…" he told the blink-182 bandleader.​"Actually, when we were rehearsing, we had these dry erase boards and charts and like,​'Here's these songs, these are the singles, and these are the deep cuts, and these are the new ones, and these are the covers.' It was hard to put it all together. You want to represent every era of the band, because there's more than a few, but you want to make a setlist that's like a rollercoaster, goes up and down. And it's hard."
​"I know that we have to play "Everlong," that's it," he added. "Everything else is like,​ 'Whatever.'"
Foo Fighters are currently on their 26th anniversary tour. Their next stop is Alaska — a state they've never played before.