David Schwimmer Responds To Rumors He's Dating Jennifer Aniston
By Emily Lee
August 11, 2021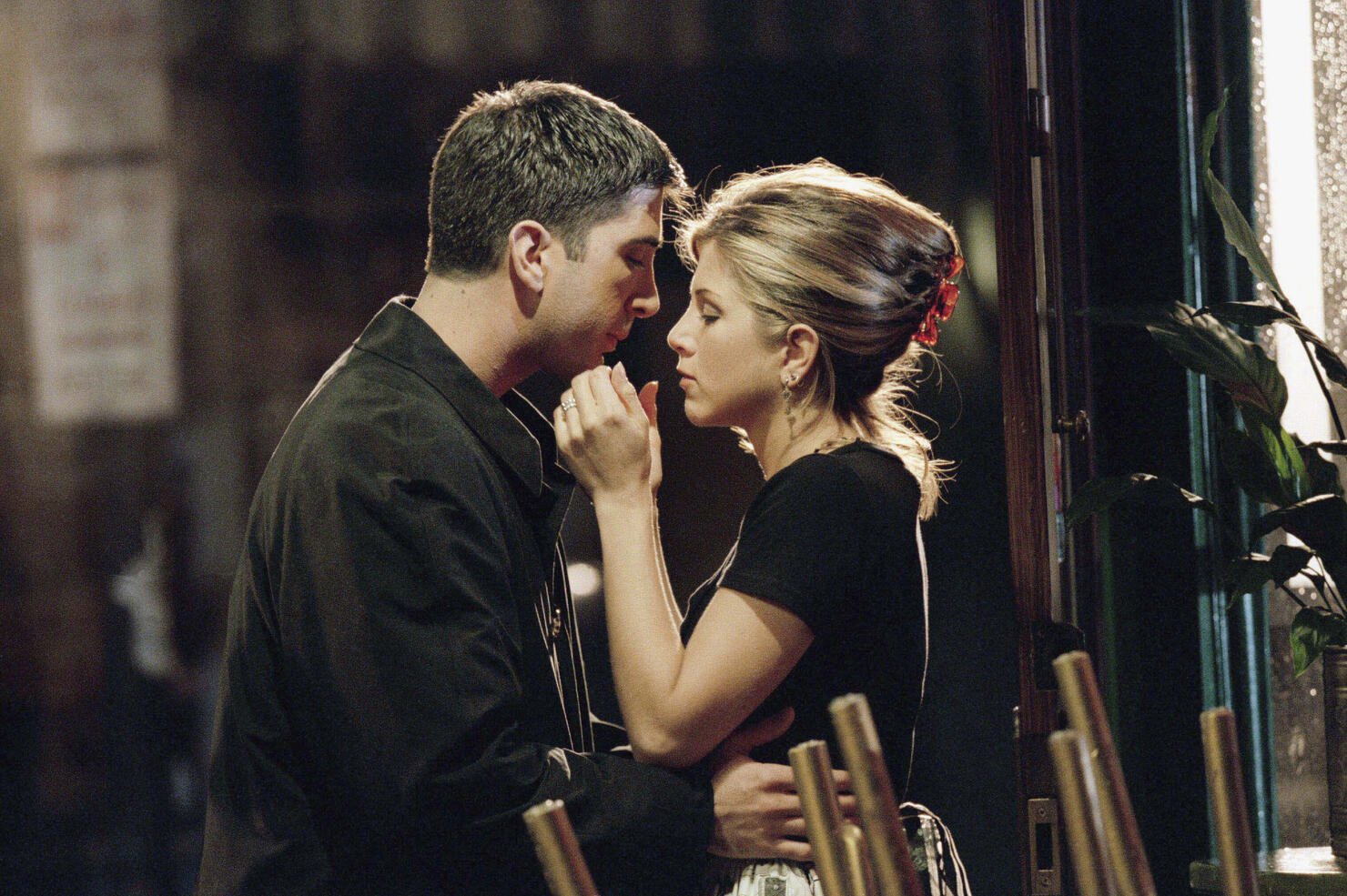 On Tuesday (August 10), Closer magazine reported Jennifer Aniston and David Schwimmer struck up a romance after filming the HBO Max Friends reunion earlier this year. Fans will recall that the on-screen love interests both admitted to having "major crushes" on each other during the early days of filming Friends.
"The first season I had a major crush on Jen," Schwimmer said during the reunion special. "And I think we both, at some point, were crushing hard on each other," he continued. "But it was like two ships passing because one of us was always in a relationship and we never crossed that boundary."
Their recent reunion "stirred up feelings" between the former co-stars, according to an "insider" close to the actors. "After the reunion, it became clear that reminiscing over the past had stirred up feelings for both of them and that chemistry they'd always had to bury was still there," the source told Closer. "They began texting immediately after filming and, just last month, David flew from his home in New York to see Jen in LA."
It didn't take long before the story went viral, with many Friends fans enthusiastically expressing their support for the rumored couple on social media. Unfortunately for those fans, however, a rep for Schwimmer has denied there's a romance between the two.
Aniston recently reminisced about her feelings for Schwimmer in an interview following the special's airing. "We were in relationships, it was always never the right time, and it wouldn't have worked," she said of why the two never got together. "The beauty of that was that whatever feelings we had we just literally channeled everything into Ross and Rachel. And I think that's maybe why it resonated the way it did."