Halsey Revealed The Full 'If I Can't Have Love, I Want Power' Track List
By Emily Lee
August 11, 2021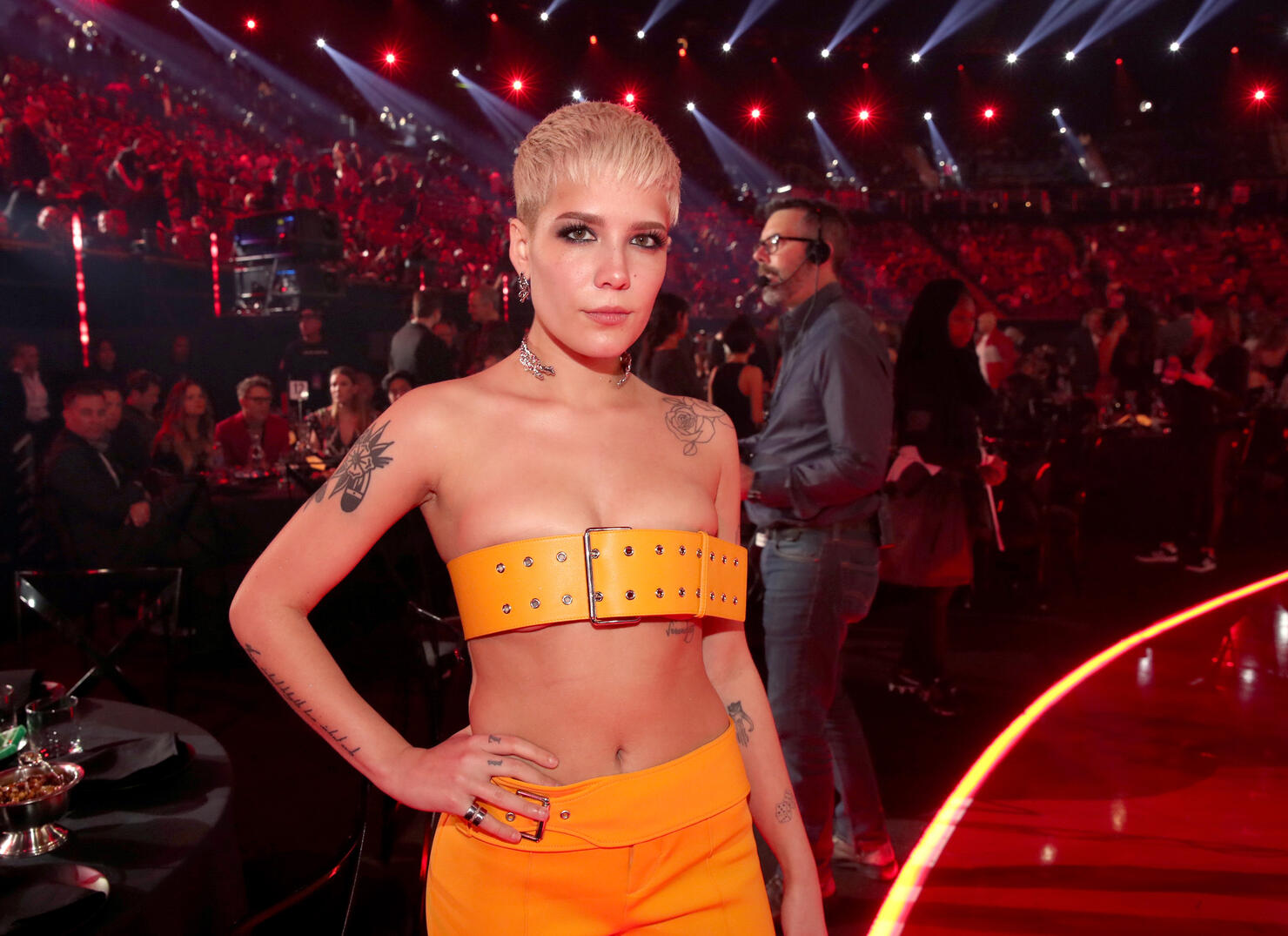 Everybody remain calm—Halsey just dropped some major intel on their upcoming album.
On Tuesday (August 10), Halsey took to Instagram to reveal every song that will appear on If I Can't Have Love, I Want Power. This will be Halsey's fourth studio album.
According to Halsey's post, the album will consist of thirteen tracks, which she detailed in the caption. Here's the full tracklist for If I Can't Have Love, I Want Power:
1. The Tradition
2. Bells in Santa Fe
3. Easier than Lying
4. Lilith
5. Girl is a Gun
6. You asked for this
7. Darling
8. 1121
9. honey
10. Whispers
11. I am not a woman, I'm a god
12. The Lighthouse
13. Ya'aburnee
The post also revealed new artwork for the album. The imagery appears to depict an antique locket or frame with each track handwritten on the right-hand side. On the left, a faded photo of Halsey in the same regal attire they've appeared in for previously shared album artwork. A red stamp with H4 in the middle sits next to the photo.
Halsey has previously shared details of what fans can expect from this project. "This album is a concept album about the joys and horrors of pregnancy and childbirth. It was very important to me that the cover art conveyed the sentiment of my journey over the past few months," Halsey wrote on Instagram last month. "The dichotomy of the Madonna and the Whore. The idea that me as a sexual being and my body as a vessel and gift to my child are two concepts that can co-exist peacefully and powerfully. My body has belonged to the world in many different ways the past few years, and this image is my means of reclaiming my autonomy and establishing my pride and strength as a life force for my human being."
After they dropped the track list, Halsey shared a few interesting tidbits about the album with fans on Twitter. "It feels very cool to have an album with no features again," Halsey gushed. "It felt like this had to be entirely from my voice, similarly to Badlands. I can't wait for you to hear everything."
One fan asked Halsey if If I Can't Have Love, I Want Power was always meant to be a concept album, or if that changed once they learned they were pregnant. "Weirdly enough it was always supposed to be about mortality and everlasting love and our place/permanence," Halsey replied. "It was just amplified by me being pregnant. Introduced new themes of control and body horror and autonomy and conceit."
Though Halsey definitely shared a ton of exciting information about the upcoming album, the popstar also teased much more to come. When a fan asked if all the secrets are out in the open, Halsey simply responded: "nope!"
If I Can't Have Love, I Want Power debuts on August 27th.