Thomas Rhett Shares Daughter Willa Gray's First Song & It's Too Cute
By Taylor Fields
August 11, 2021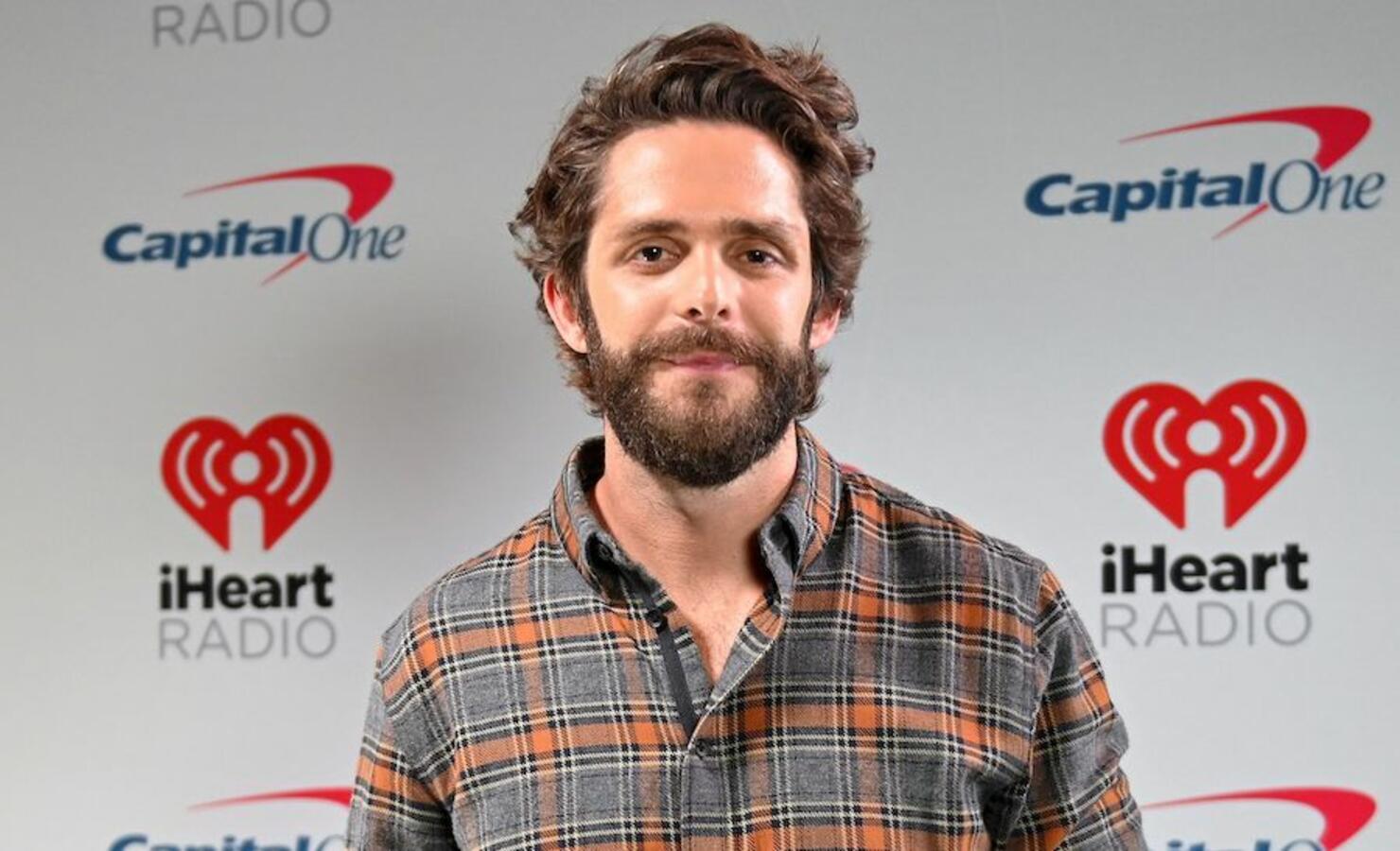 Looks like Thomas Rhett's 5-year-old daughter, Willa Gray, is following in her father's musical footsteps!
On Instagram, the country star shared a video of Willa Gray's first song, and it's too cute. In the video, Thomas says, "Willa Gray wanted to share with y'all the very first song she ever wrote," then asked her what she wanted to call it and finally decided on "Willa Gray's First Song."
In the song, the little one sings, "You don't have to do nothing for yourself," then continuing on, "Your name is Willa Gray/ I wanna come to play/ With Liv and Luca/ Lennon, Everleigh and Adeline/ Anybody doesn't have to go home/ You can spend the night with us."
Sounds like a hit! Listen to "Willa Gray's First Song" below.
Thomas and wife Lauren Akins share three daughters together — Willa Gray, Ada James (3) and Lennon Love (1) — and have one more baby girl on the way! The couple is expecting the newest addition to their family in just a few months this November.
Rhett announced the exciting news that Lauren was pregnant back in May. In a message posted to social media, he shared, "Well... we are pregnant again! Tonight when I was on stage in Fort Worth about to play 'to the guys that date my girls' my wife talked to me in my (ear monitors) and said 'you can tell them if you want' so anyways, now you know. We are pumped to be having our 4th girl feel free to buy all the merch you want, knowing that all the proceeds are going straight to all these weddings I'll be paying for one day! Love you so much @laur_akins we always wanted a big thanksgiving table."