Watch Thomas Rhett's First TikTok Dance To His New Song 'Redneck Be Like'
By Kelly Fisher
August 11, 2021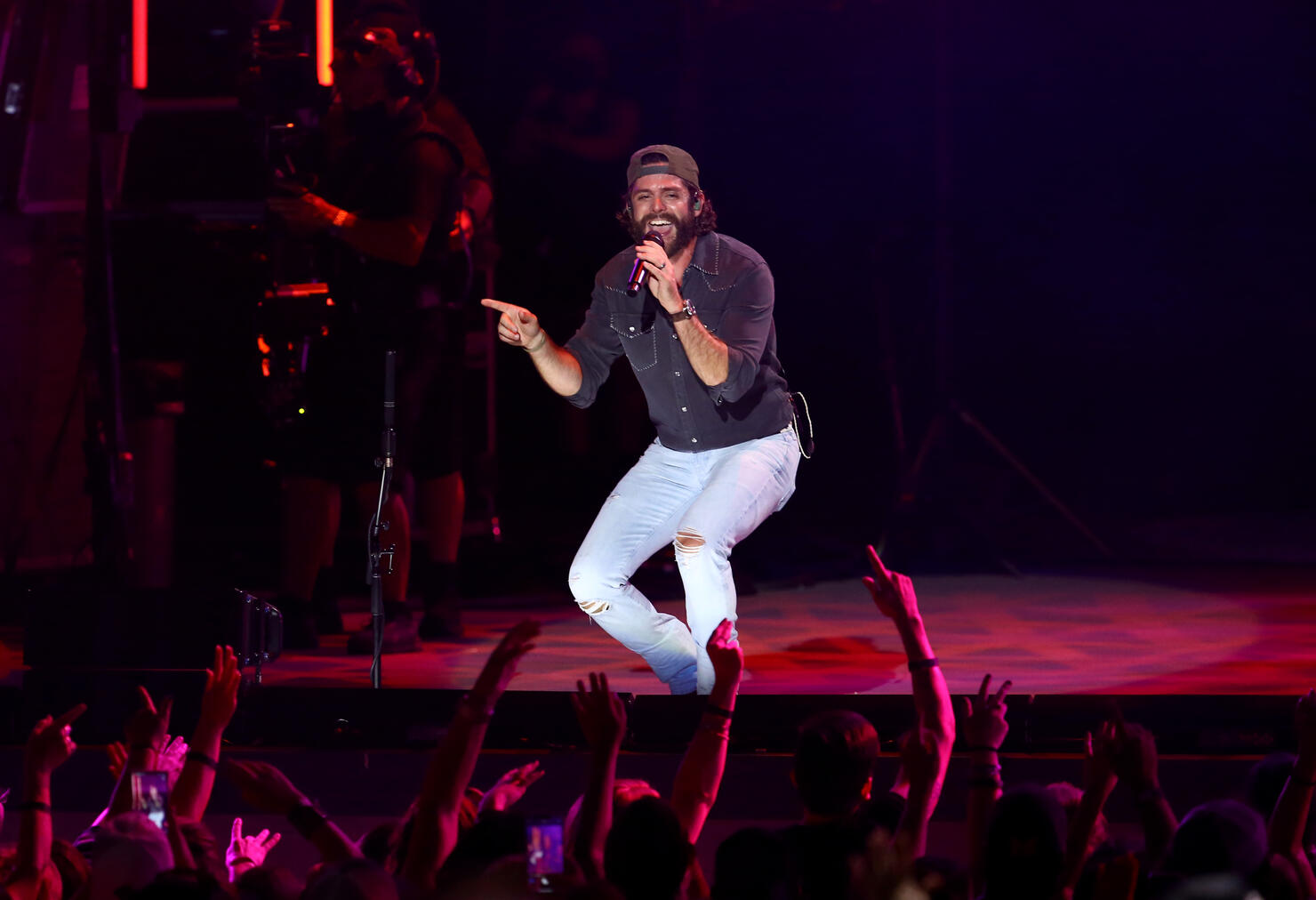 Thomas Rhett is having so much fun with his new song "Redneck Be Like" that he did something he never thought he'd do.
He posted a TikTok dance.
Rhett rounded up a group of friends — all wearing cowboy hats, of course — to join him. "Never thought I'd see the day where I'd be doing a TikTok dance but here we are… tag me when you do it," he captioned the video on TikTok. Later, the "What's Your Country Song" crooner also shared the video to his other social media accounts, though he didn't seem sold on posting any more dances:
"First and last dance you'll see me do… maybe… should probably stick to singing 🤠#RBL"
But friends and fans had fun with Rhett's first TikTok dance, whether it turns out to be his last or not. He even garnered support from fellow country artist Kane Brown, who wrote in the comments on Instagram: "Dude dance all u want 🔥 your fans love to see ya having fun 🙌" (fans replied to Brown's comment in agreement, of course). Other fans cheered him on, and said they "better see this on tour."
Watch the TikTok dance to "Redneck Be Like" here: