This Is Where To Get The Best Fried Chicken In Massachusetts
By Jason Hall
August 12, 2021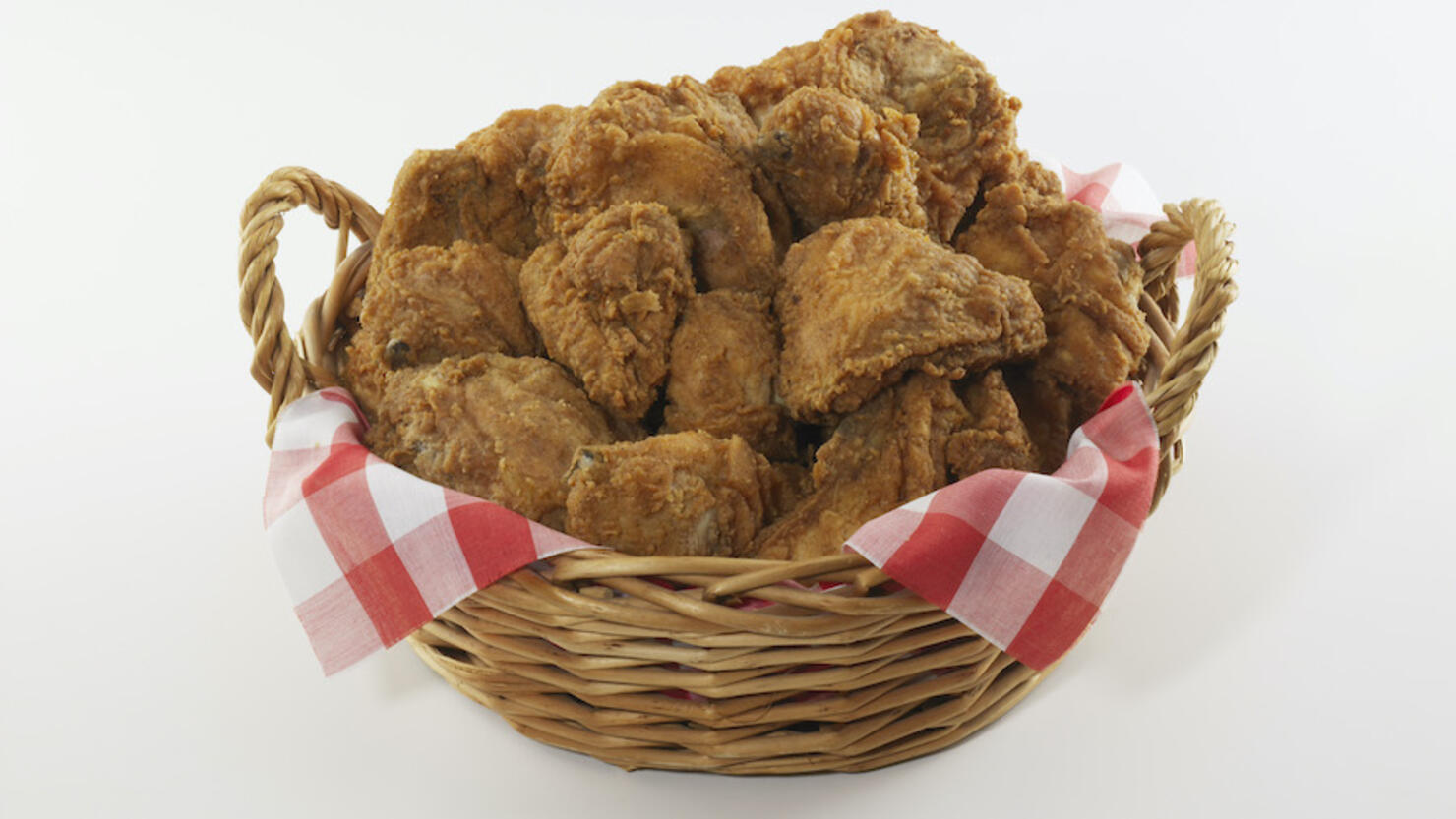 A local favorite has been named as the best fried chicken spot in Massachusetts.
Brassica Kitchen + Café was included among Mashed's list of the best fried chicken in every state, which was published earlier this year.
Brassica Kitchen + Café is located at 3710 Washington Street, Jamaica Plain, Massachusetts. The restaurant offers brunch and dinner options, closing in the mid-afternoon and reopening at around 5:00 p.m, serving as a Brassica Café by day and a Brassica Kitchen by night.
"Brassica Kitchen + Cafe is the premier spot in Boston or anywhere in Massachusetts to go for spectacular fried chicken," Mashed's Kori Ellis writes. "What exactly you should order from the menu depends on the time of day. For brunch, the Chicken & Waffles with hot sauce is absolutely glorious. If you go during lunch, the Crispy Chicken Sandwich can't be beat. These sandwiches feature fried chicken, pickled green tomato, and honey. If you visit Brassica Kitchen + Cafe for dinner, go with the B.K. Fried Chicken that gets glowing reviews."
Here is Mashed's full list of the best fried chicken in every state:
Alabama- Martin's Restaurant
Alaska- Lucky Wishbone
Arizona- Bobby-Q
Arkansas- Monte Ne Inn Chicken Restaurant
California- South
Colorado- Juniper Valley Ranch
Connecticut- Black-Eyed Sally's Southern Kitchen & Bar
Delaware- Kick n' Chicken
Florida- The Regional
Georgia- Mrs. Wilkes' Dining Room
Hawaii- Shiro's Saimin Haven
Idaho- Honey Eatery and Social Club
Illinois- Evanston Chicken Shack
Indiana- Fireside Inn
Iowa- Bubba
Kansas- Hays House Restaurant
Kentucky- Merrick Inn Restaurant
Louisiana- Willie Mae's Scotch House
Maine- Figgy's Takeout
Maryland- The Food Market
Massachusetts- Brassica Kitchen + Café
Michigan- Green Dot Stables
Minnesota- Brass Rail
Mississippi- Old Country Store
Missouri- Grace Meat + Three
Montana- Roost Fried Chicken
Nebraska- Jack & Mary's Restaurant
Nevada- The Black Sheep
New Hampshire- Puritan Backroom
New Jersey- Treesy's Soul Food Café
New Mexico- Loyal Hound
New York- Bobwhite Counter
North Carolina- Dame's Chicken and Waffles
North Dakota- Brew Bird
Ohio- Boomtown Biscuits & Whiskey
Oklahoma- Eischen's Bar
Oregon- FOMO Chicken
Pennsylvania- Bud & Marilyn's
Rhode Island- Winner Winner
South Carolina- Edmund's Oast
South Dakota- The Keg
Tennessee- Prince's Hot Chicken
Texas- Frenchy's Chicekn
Utah- Pretty Bird
Vermont- Nectar's
Virginia- Mama J's
Washington- King's Hardware
West Virginia- Olde Country Diner
Wisconsin- Bassett Street Brunch Club
Wyoming- Pitchfork Fondue