Lizzo Calls 'Rumors' With Cardi B Her 'Opportunity to Address Everything'
By Sierra Marquina
August 13, 2021
Lizzo is shutting down critics and online trolls in new track with Cardi B, "Rumors." The Grammy-winning artist joined Ryan Seacrest on-air fresh off the release of her single and joked she could either go on a Twitter rant or write a hit song.
"First of all, I screamed when you announced this," Lizzo shared. "'Lizzo and Cardi B!' This is so freakin' surreal. … I've been a fan of Cardi B's since Instagram when she was just an Instagram personality. I was like, 'She's hilarious. She's a star.' And as soon as she got signed to Atlantic I was like I want to do a song with her and, finally, we're having our moment so I'm like this is a dream."
Lizzo added the track came about while chilling in the studio.
"We were just kind of rockin' out … and we just decided to air out everything. You know I don't talk about the rumors or the backlash," Lizzo explained. "I don't go on Twitter rants about it. I kind of keep it in so this is my opportunity to address everything. I was like I can go on a Twitter rant or I can make a hit song."
In the track, Lizzo sings: "Last year, I thought I would losе it/ Readin' sh-- on the internеt / My smoothie cleanse and my diet/ No, I ain't f--- Drake yet."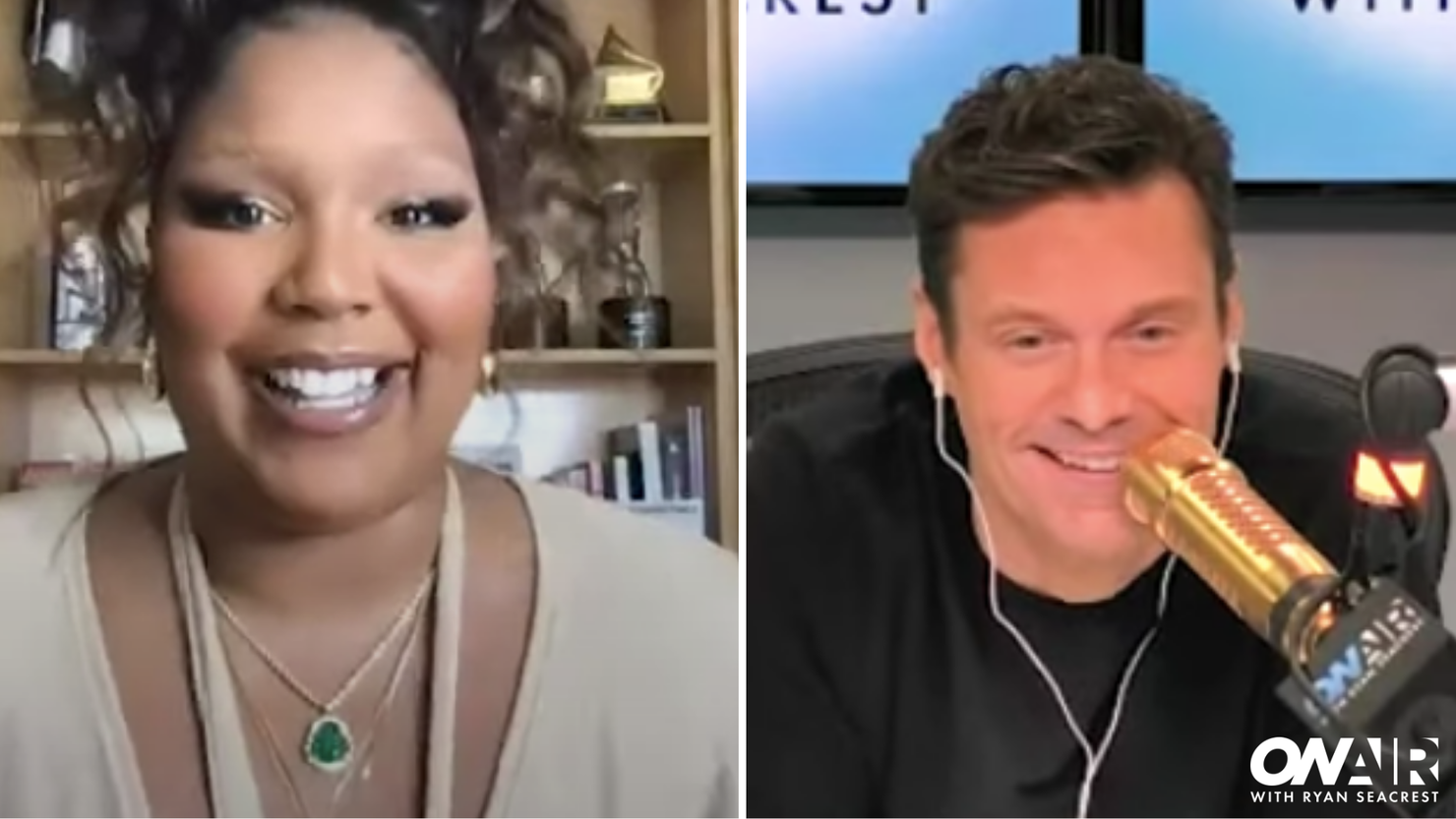 Photo: Credit: OAWRS Zoom
Lizzo jokingly confirmed "all the rumors are true" and confirmed "nothing" is ever off-limits.
"You see with my social media presence, how I am as a person … I really don't hide anything," Lizzo said. "… I'm not ashamed of who I am … so I kind of put everything out there."
Watch back the full interview with Lizzo and Seacrest for more, including to hear what's next, how she's written over 1,000 songs and what her next album is looking like.