The Offspring Recall Wild Fan Story During Exclusive LA Concert
By Taylor Fields
August 13, 2021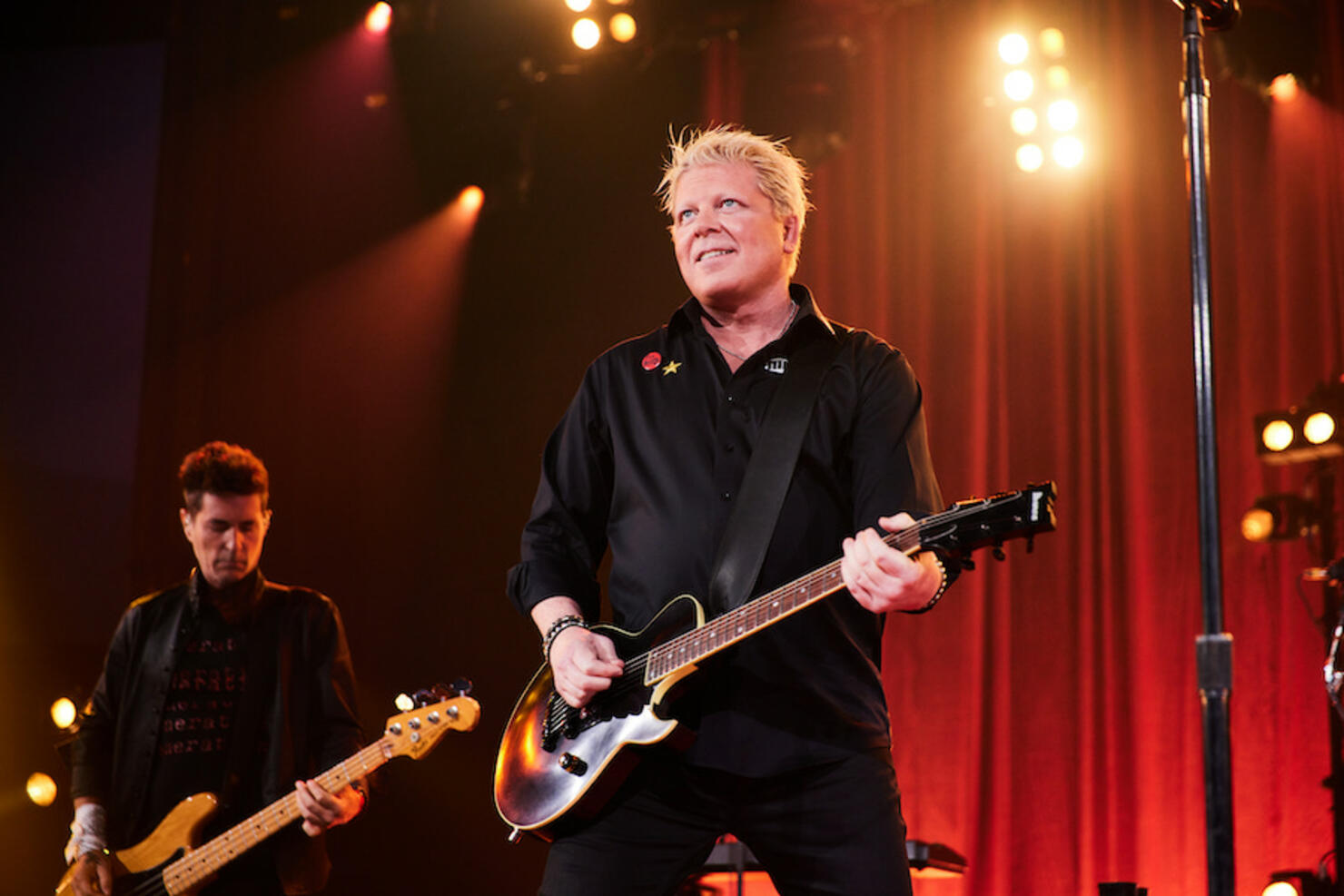 Photo: Wes and Alex for iHeartRadio
The Offspring released their latest album Let The Bad Times Roll earlier this year in April, and while the band is hitting the road on tour this September, they made a stop at the iHeartRadio Theater LA to perform during their exclusive iHeartRadio LIVE show.
Let The Bad Times Roll is The Offspring's tenth full-length studio album, and first in nine years since 2012's Days Go By. The new project, which was written and recorded over the last few years, features 12 new songs, including the title track and songs like "Coming For You" and "This Is Not Utopia."
During their iHeartRadio LIVE Show, in front of a live audience, The Offspring performed some of their Let The Bad Times Roll songs live, including the title track "Let The Bad Times Roll," "We Never Have Sex Anymore" and "The Opioid Diaries," in addition to fan favorites from previous albums, including "Pretty Fly (for a White Guy)," "Why Don't You Get A Job?," "The Kids Aren't Alright," "Self Esteem," "Come Out and Play (Keep 'Em Separated)," "Want You Bad," "Bad Habit" and "You're Gonna Go Far, Kid."
The band's Dexter Holland and Kevin Wasserman also opened up about their new music and more during a special Q&A with iHeartRadio's Booker, and took questions from fans who joined the band virtually.
Of their new album, the guys explained that they put a lot of it together before the COVID-19 pandemic, but continued to work on it before officially releasing it since they couldn't tour. They explained, "A lot of the album came together in the last couple of years, and yeah, there was a lot of stuff going on before the pandemic, of course. But somehow, this kind of seemed to just wrap it all up all nicely. And, you know, things are crazy, obviously. That title does seem like the right title."
The band added, "Right before we put it out, we were ready to put the record out and the pandemic hit, and then we just kept working on it, because we didn't want to put out a record when we couldn't tour on it. A couple of things are older. 'We Never Have Sex Anymore' has been around for a while. But, a lot of this came together, like, 'This Is Not Utopia' was one of the last songs that we did for the record."
As for their optimism with the pandemic still going on, the guys said, "You got to address the tough times, but you also have to have some kind of hope at the end of it. We're a hopeful people, and I think in terms of the pandemic, we see ourselves coming through the end of this." They added, "The end of the end times is near, I think, we'll get to the 'before times' soon enough. We're very optimistic," while also thanking fans in the audience for wearing masks.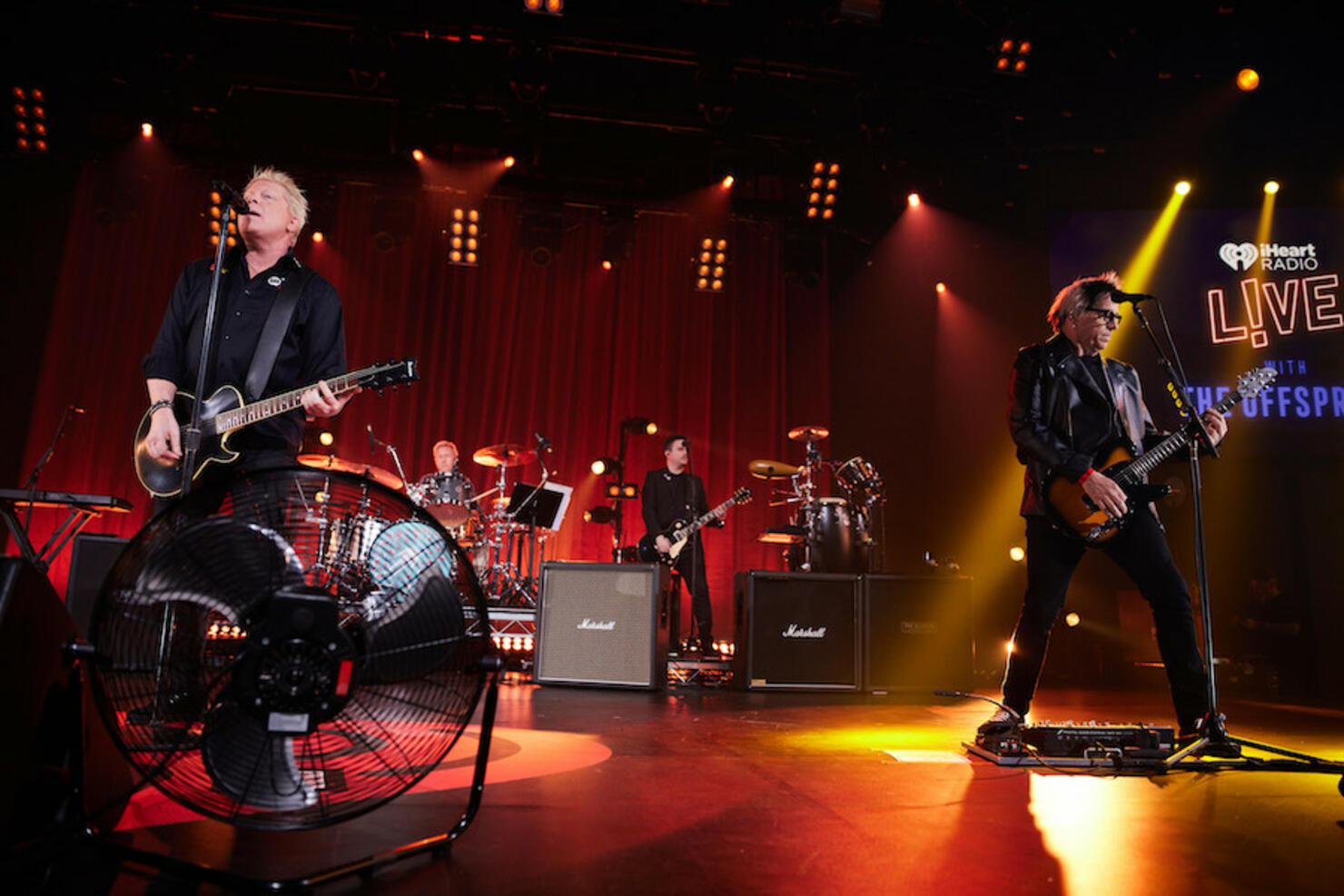 Photo: Wes and Alex for iHeartRadio
Aside from the Let The Bad Times Roll, The Offspring has been up to a lot more than just music — Dexter Holland got his PhD from University Of Southern California in Molecular Biology after writing a 175-page dissertation. When asked what made him want to pursue the degree, he jokingly replied, "I wanted to have a backup plan in case the band didn't work out."
The band also took questions from a few fans who joined them virtually, and after one fan asked what the weirdest thing any fan has done for them, they shared a truly shocking answer. The guys recalled, "Probably the guy who lit himself on fire and did a stage dive. We don't recommend you do that. I mean, we love our fans and we love when they express their enthusiasm for what we do, but don't light yourselves on fire for us. Lighting on fire, jumping off the balconies has happened a couple of times."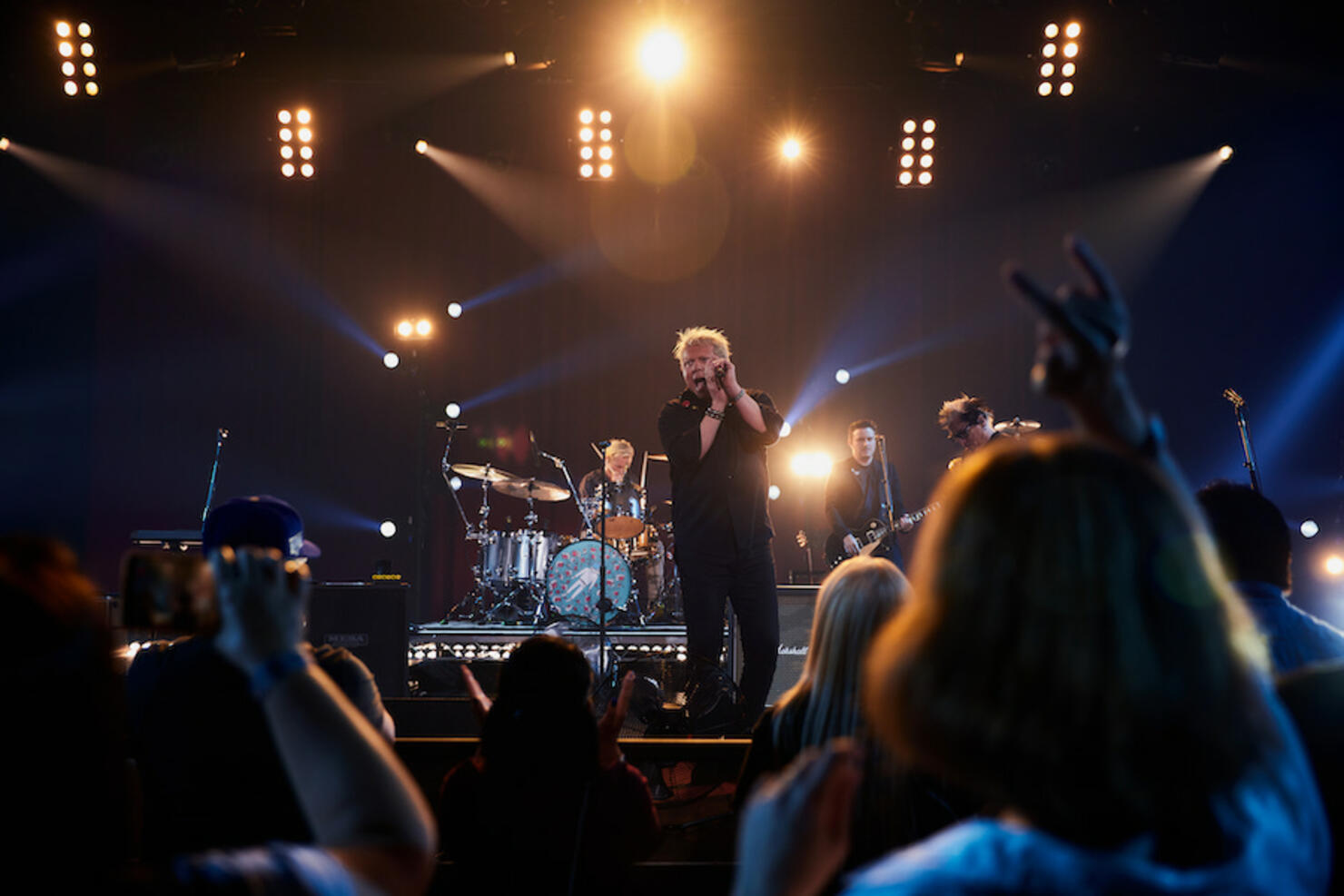 Photo: Wes and Alex for iHeartRadio