TikTokers Reveal How They Live In A Real Life Haunted House
By Allie Gold
August 13, 2021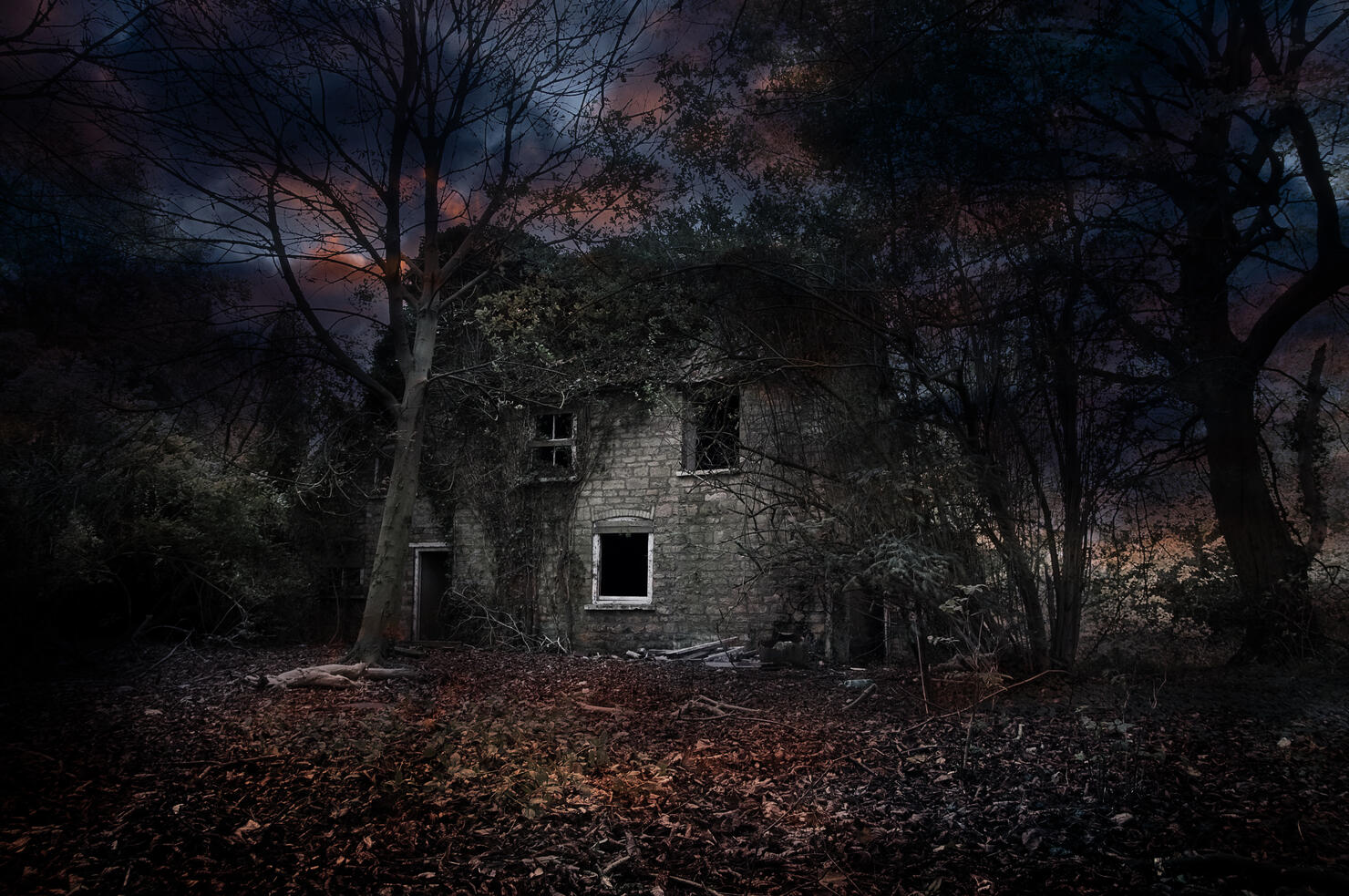 Lainey and Ben moved into a house just North of London 3 years ago, they had no idea what was coming to them....
On the latest episode of Paranormalish with JoJo Wright, the couple sat down with him to talk about the paranormal activity they have discovered in their home and how it all began. Lainey and Ben were looking for their first home to rent outside of London. After looking at 20 different houses they found this one which according to Lainey they "loved straight away."
Without telling the other, both Lainey and Ben found themselves in strange situations around their home. Both were too nervous to tell the other. When Ben was home alone he would see "shadows out of the corner of my eyes and footsteps going up the stairs." He said he "thought it was just house noises." Then Lainey was in the house alone on the third floor taking a bath. This is when she heard her name being called by a "really rough man's voice." She really thought it was someone in the house at first. Both Lainey and Ben didn't believe in paranormal at all.... Of course now that's not the case.
"Things would go missing" or be place in rooms that neither of them had gone into. "Ben's wallet would go missing," Lainey laughed while Ben explained that it would go missing whenever he went to leave the house or to pay for something. Then the two would see legit "shadows walking past" them.
One day out of desperation and lack of sleep and "with great British rage," as Lainey put it, she had enough and got out her phone and actually was able to capture footage right on her TikTok app. This was at the start of the pandemic when TikTok was just always open for everyone! Now Lainey and Ben have set cameras up where you can actually see the paranormal activity happening in their home!
Now Lainey says to JoJo that they have "become desensitized from the situation." Watch some of the security footage below as well as listen to JoJo's interview with the couple above! The two explain who these ghosts may be as well as a story of the time Lainey had a staring contest with an old lady in a coat....