Travis Barker Takes First Flight Since Deadly Plane Crash
By Regina Park
August 15, 2021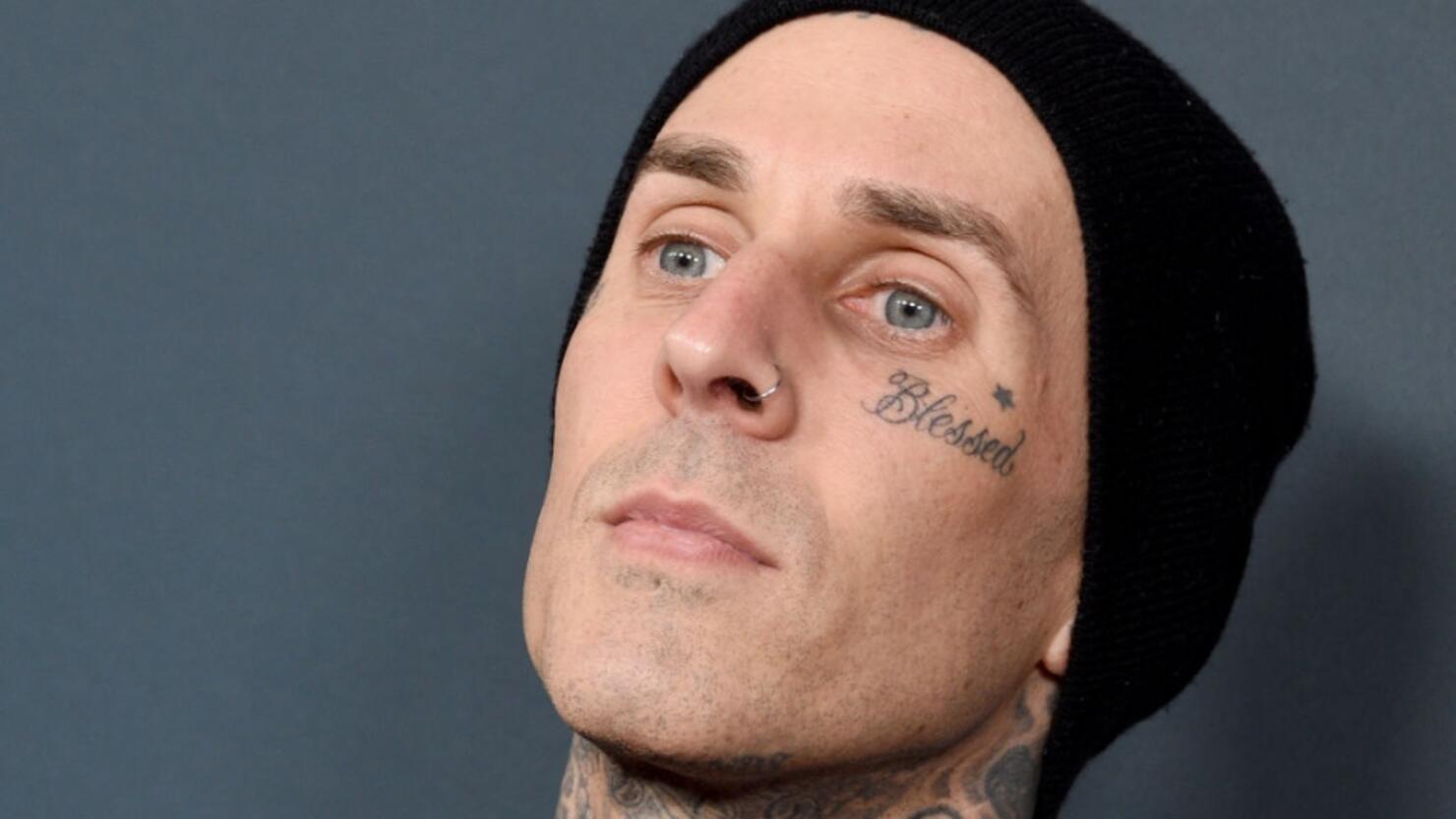 Travis Barker marked a major milestone on Saturday (August 14), boarding a plane for the first time in over a decade after surviving a crash that killed four people and left him with third-degree burns on over half of his body. 
According to TMZ, the Blink-182 drummer boarded the flight in Los Angeles alongside girlfriend Kourtney Kardashian. After losing his two close friends, Charles "Che" Still and Chris Barker, in the crash 13 years ago, the drummer vowed never to fly again. DJ AM survived the crash, but died of an overdose a year later. 
The outlet reported Travis was over an hour late getting to the flight. It's unclear if he was running behind schedule or had second thoughts, but he eventually made it on to Kylie Jenner's private jet though. He along with Kourtney, Kris Jenner and Cory Gamble set out for a vacation in Cabo, Mexico.
Travis had to undergo a series of surgeries and spent months in a burn unit recovering after the crash in 2008. Even before the crash, Travis was reportedly afraid of flying, so the experience this weekend must have been particularly scary and emotional. 
The drummer told Billboard earlier this year that he "might fly again" and he did. The group thankfully landed safely in Cabo and got their vacation started.