Korn Confirms Jonathan Davis Has COVID-19, Postpones More Tour Dates
By Andrew Magnotta @AndrewMagnotta
August 17, 2021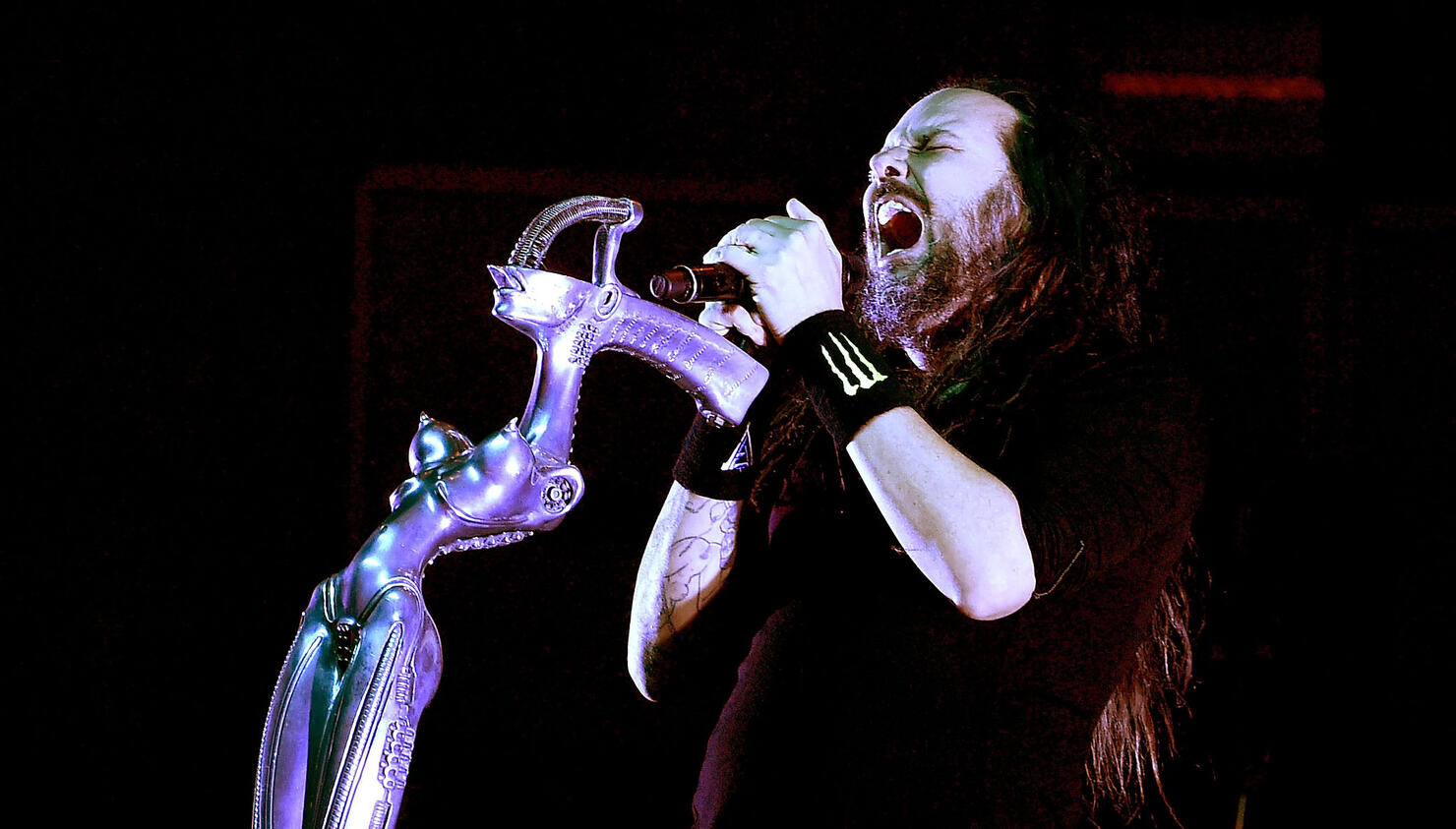 Photo: Getty Images North America
Days after postponing a show in Scranton, Pennsylvania, because a person "within the Korn camp" tested positive for COVID-19, Korn has cancelled two dates altogether and rescheduled five more.
The band revealed Monday that frontman Jonathan Davis is now battling the disease. Korn hopes to resume its tour when Davis recovers, hopefully in a couple of weeks.
"As always, our primary goal is to ensure the safety of everyone involved, so this is something that has to be done," read the band's statement. "Jonathan's spirits are high, and he's resting and recovering now.
"We're as disappointed as you are about the circumstances, but we'll get through it though, and we can't wait to see you once we're back, firing on all cylinders once again"
The band added its thanks for the "love and support."
Korn has canceled its August 24 concert in Darien Center, New York, and its Aug. 25 concert in Syracuse.
Korn hopes to reschedule the following dates:
Aug. 14 - Scranton, PA moving to Sep. 25
Aug. 17 - Wantagh, NY moving to Sep. 28
Aug. 18 - Holmdel, NJ moving to Sep. 26
Aug. 20 - Hartford, CT moving to Oct. 2
Aug. 21 - Mansfield, MA moving to Oct. 1
Aug. 22 - Gilford, NH moving to Oct. 3
Korn joins a growing list of high profile rock acts whose summer touring plans have been interrupted by COVID concerns.