How 'The Voice' Coaches Actually Feel About Ariana Grande Joining The Show
By Hayden Brooks
August 18, 2021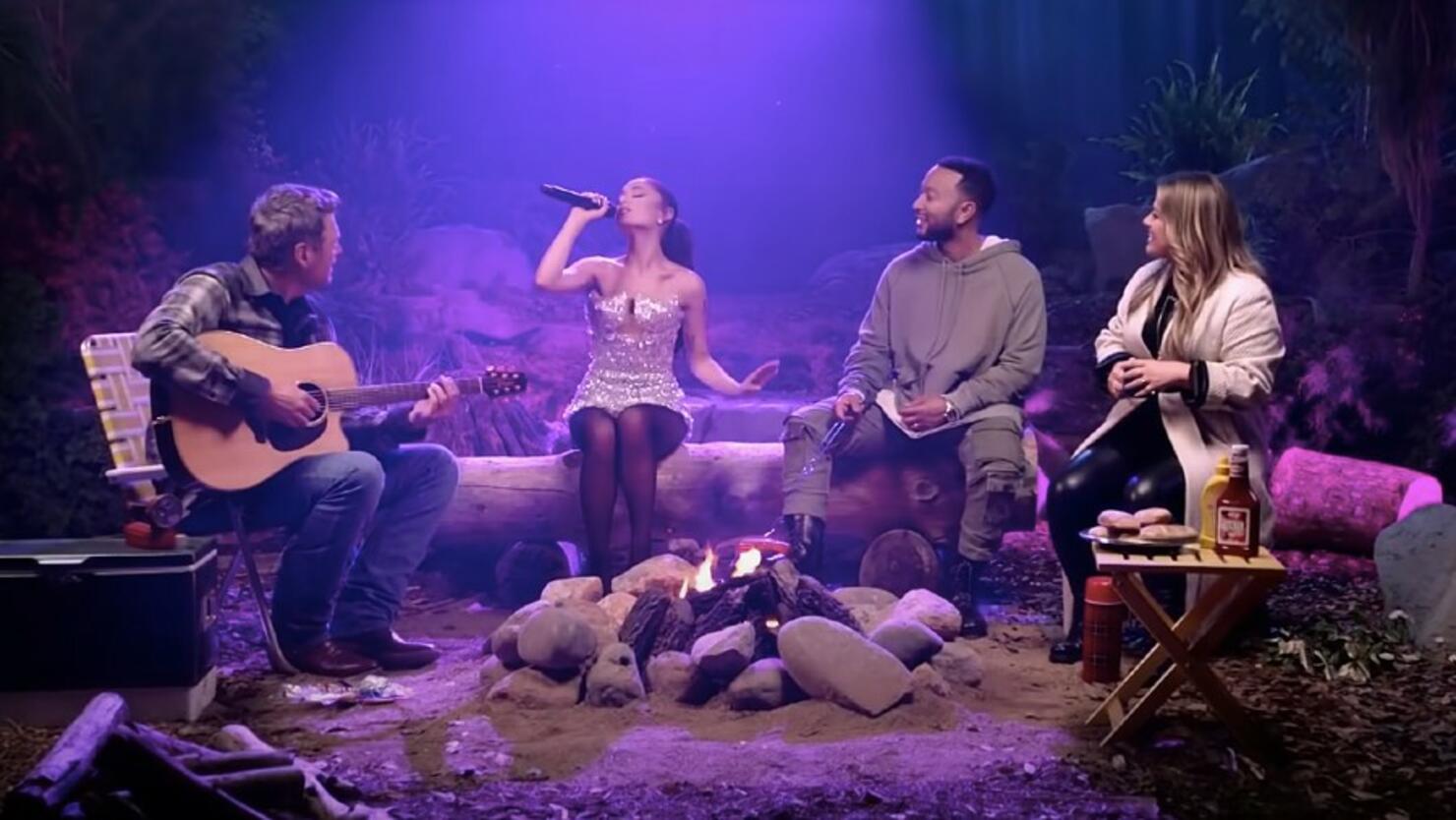 Ariana Grande is about to show off her skills as a new coach on the upcoming season of The Voice and her co-stars have some thoughts.
In a clip, which was shared on Monday (August 16), Kelly Clarkson hosted Nick Jonas, John Legend and Blake Shelton on The Kelly Clarkson Show, where she asked Jonas if he had any tips for the pop superstar before she takes over his position on the show. "Ariana, as we all know, is one of the best singers in the game, and she's gonna be an incredible coach. I think the only advice I would give is just not to trust any one of you, any word you say," he said with sarcasm, before Legend chimed in. "We've been feeding her lots of useful advice," he said.
Afterward, Legend and Clarkson admitted that they're interested to learn who she will be sitting next to, hinting that she might be placed near Shelton, who has won the show a record of eight times. "What do you mean?" he asked. "I just hope I don't step on her. Look at her, she looks so tiny."
As for dealing with Arianators, Legend admitted he was scared, while Clarkson said she was "terrified." "Ariana has a huge fanbase and they are fervent, and if they show up to vote, then we're all in trouble," Legend said of the pop fanbase.
You can catch Grande, Legend, Clarkson and Shelton on the season 21 premiere of The Voice, which airs September 20 on NBC.