Selena Gomez Walks Back Comments That She Plans To Quit Music
By Emily Lee
August 19, 2021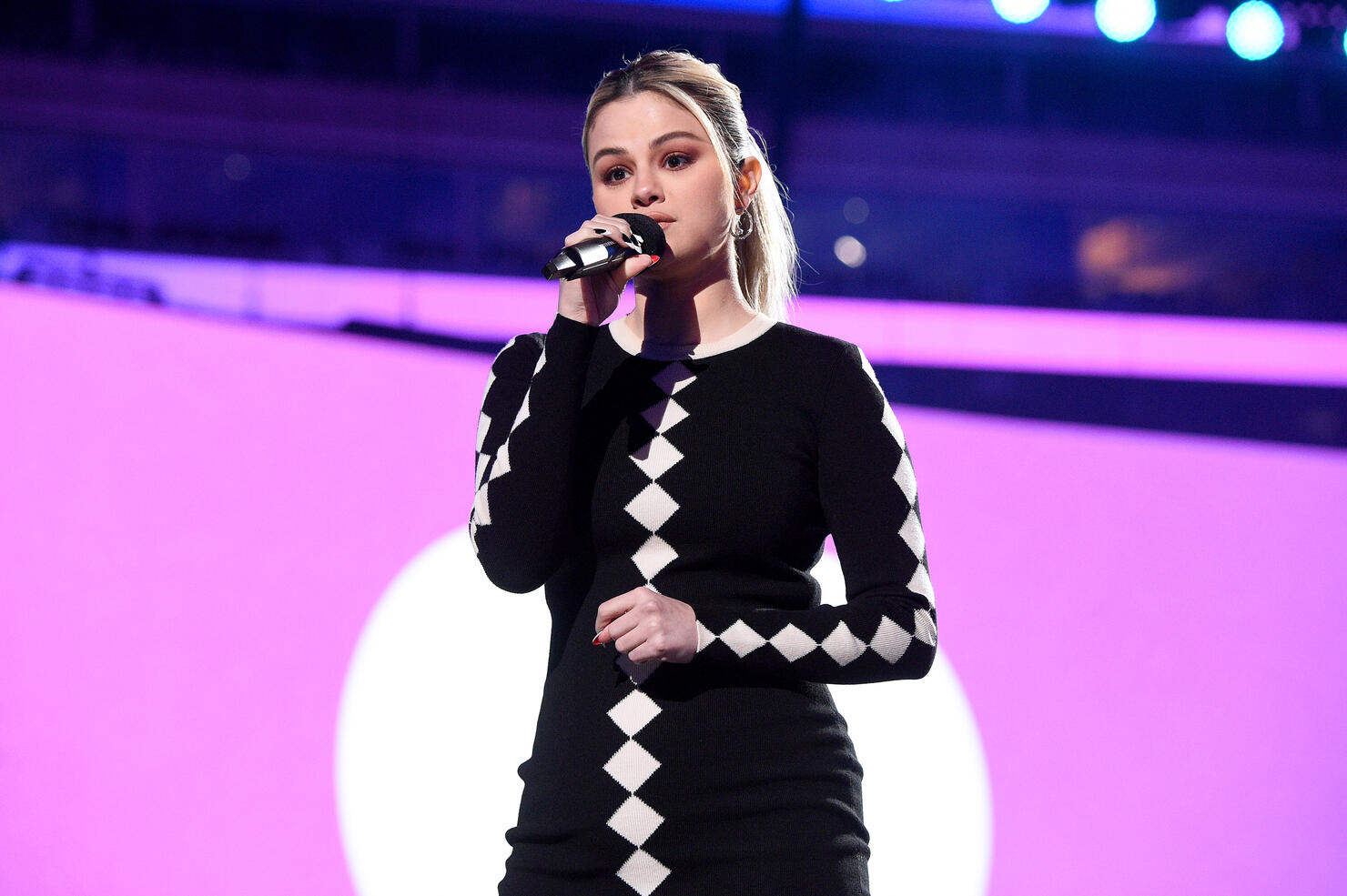 Earlier this year, Selena Gomez hinted she was planning on quitting music. She told Vogue she wanted to give her music career "one last try" before retiring.
Five months later, however, Gomez is walking back those comments in a new interview with Elle. While she didn't go so far as to announce a future album, the 29-year-old pop star denied that she'll ever really be able to quit.
"I don't think I'll ever quit making music," she told the outlet, before echoing some of the same frustrations from earlier this year—Gomez feels like her music isn't taken seriously within the industry or by critics. "I'm not saying I want a Grammy," she continued. "I just feel like I'm doing the best I can, and it's all about me. Sometimes, that can really get to me."
Unlike her acting career, Gomez's music is deeply personal to her. "You're pouring yourself out," she said, which makes it more challenging to accept being overlooked.
Though she still struggles with wanting to prove herself, Gomez says one thing has helped her deal with her dissatisfaction—getting off social media. "This tiny little phone that had 150 million people on it–I just put it down," she shared. "That was such a relief for me."
Though Gomez may not be releasing a new song any time soon, she's still staying busy. Fans will be able to see her in her first series regular role since Wizards of Waverly Place later this month when Only Murders In The Building premieres on Hulu. Gomez stars as Mabel, a lonely woman living alone in an Upper West Side apartment building, alongside Martin Short and Steve Martin in the murder mystery dramedy.