Kylie Jenner & Travis Scott Are Expecting Their Second Child Together
By Emily Lee
August 20, 2021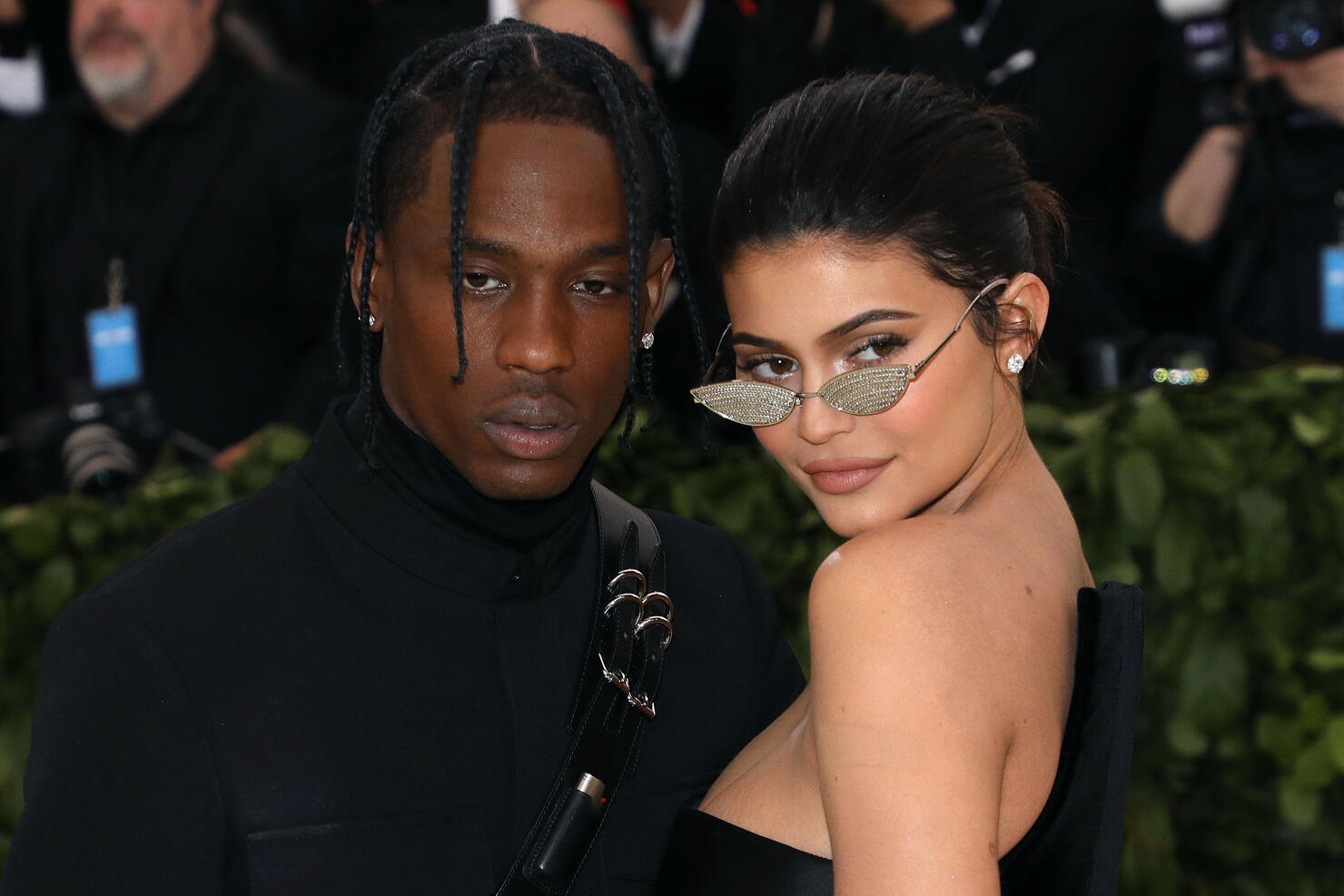 Baby on the way!
According to a new report from Page Six, Kylie Jenner and Travis Scott are expecting their second child together. The on-again-off-again couple welcomed their daughter, Stormi Webster, back in 2018.
Speculation about a possible pregnancy began earlier this week when Caitlyn Jenner shared that she was expecting another grandchild, however, she did not reveal which of her children was growing their family.
Following Caitlyn's comments, a source close to the Kardashian-Jenner family confirmed to Page Six that it's 24-year-old Kylie. The insider added that her family is, unsurprisingly, "thrilled" for Kylie, Travis, and Stormi.
Neither Kylie nor Travis has publicly commented on the pregnancy yet. This will come as no surprise to Kylie's legions of fans. When news of Kylie's pregnancy broke in 2017, the makeup mogul stayed mum until after Stormi's February birth. "I shared so much of my life. I was also really young when I got pregnant, and it was just a lot for me personally," Kylie told Andy Cohen of her decision to keep her pregnancy completely private. "I didn't know how I would bring that to the public too and have everyone's opinion. I think it was just something that I needed to go through by myself."
Some of Kylie's fans began suspecting she was pregnant recently, as well, when she began using some of the same Instagram tactics from her last pregnancy. The reality star began sharing a number of bathing suit photos, however, fans noticed that Kylie had the same manicure in every photo, leading them to believe they were all throwback photos.
As of now, it's unclear how far along Kylie is. Fans will just have to wait and see if she addresses the reports this time around.