Lady A's New Album 'What A Song Can Do' Will Release This Fall
By Kelly Fisher
August 20, 2021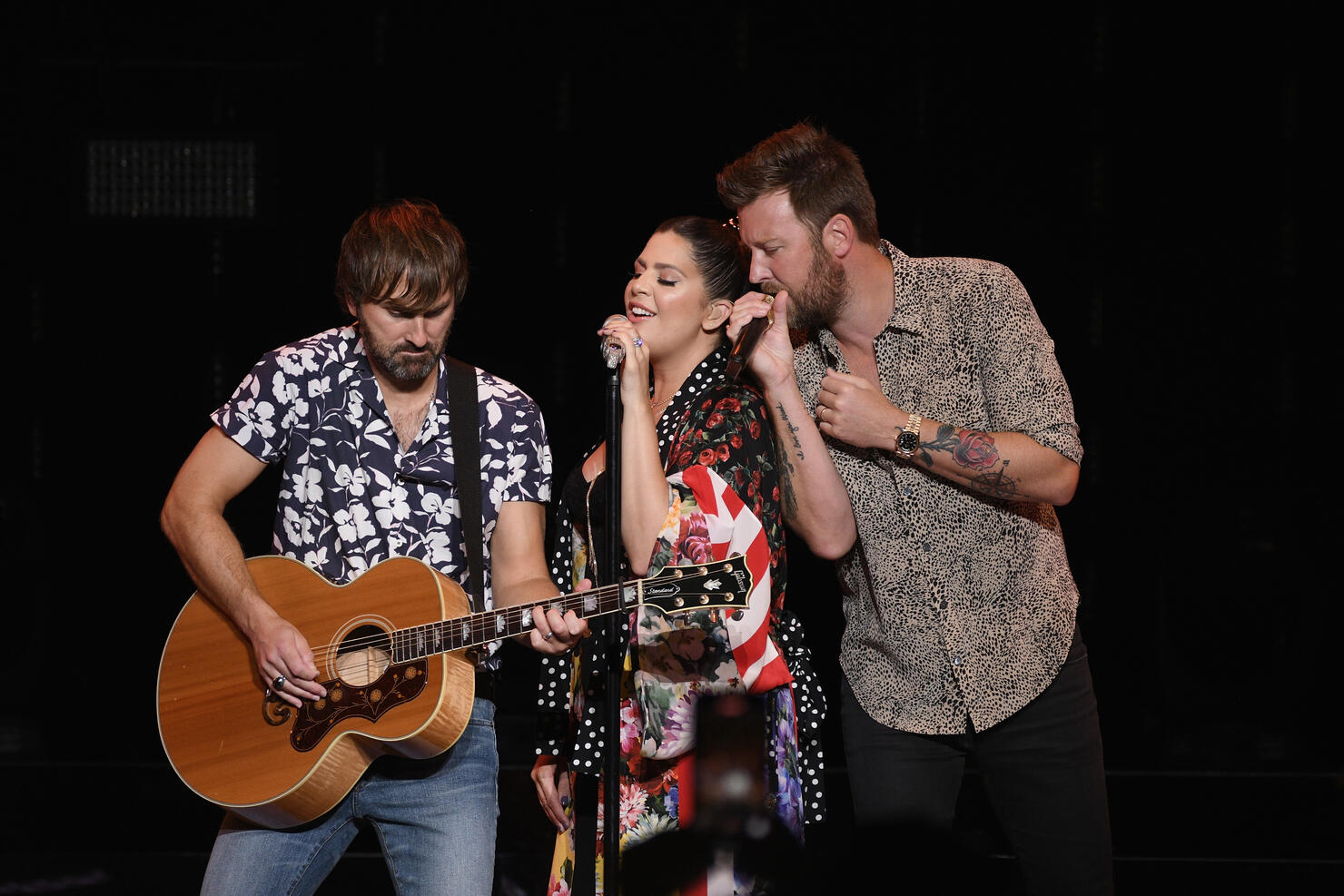 New music from Lady A is on the way!
The country trio announced Friday morning (August 20) that their eighth studio album would be available this fall. What A Song Can Do follows previous hit albums Ocean, Own The Night, Need You Now, and others. Lady A — made up of Hillary Scott, Charles Kelley and Dave Haywood — opened up about the vulnerability that came with making this album:
"As we set out to make this record, we can't help but look back and see how much this past year has transformed us. The good and the bad; this record comes straight from the most vulnerable places in our hearts and has felt like a love letter to our fans from the very start…There's so much more to come down the line so stay tuned."
Lady A will go live on Instagram at 5 p.m. CT on Friday to "tell y'all more about the upcoming album," the trio included in their announcement.
News of the upcoming album release comes as Lady A hits the road on the "What A Song Can Do" Tour. When they performed at Hollywood Casino Amphitheatre in St. Louis earlier this month, Scott introduced her 8-year-old daughter, Eisele Kaye Terrell, to the crowd. The mother-daughter duo sang a cover of Amy Grant's 1991 song "Baby, Baby," and "Eisele definitely stole the show," Lady A exclaimed on Instagram.
Lady A's upcoming album "What A Song Can Do" is available to pre-order. It's slated to release October 22.