Lorde Returns With Mellow, Self-Assured Third Album 'Solar Power'
By Emily Lee
August 20, 2021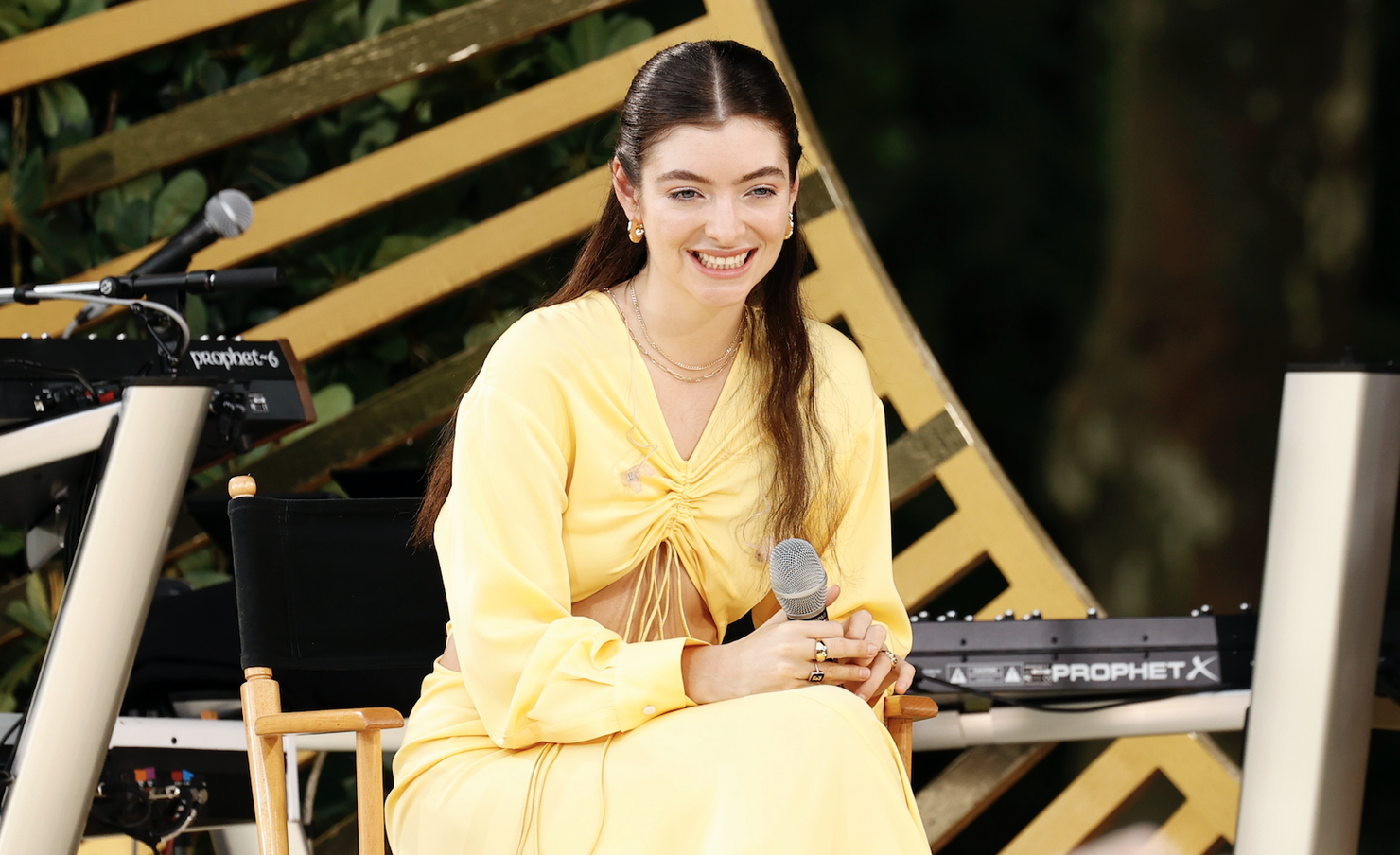 Four long years after the release of Melodrama, Lorde is back with her third studio album Solar Power. The album, which consists of twelve self-assured tracks, takes its lead from the three lead singles, 'Solar Power,' 'Stoned At The Nail Salon,' and 'Mood Ring,' with a mellow, folksy sound throughout.
Lorde teamed up once again with longtime collaborator Jack Antonoff for Solar Power. She's previously cited her eclectic influences for the venture as TLC, Natasha Beddingfield, The Mamas & The Papas, All Saints, and The Eagles.
Compared to her two previous efforts, Solar Power is a much quieter album for Lorde. While speaking with the New York Times, she confirmed that's no accident. "There's definitely not a smash," Lorde said of Solar Power's tracklist. "It makes sense that there wouldn't be a smash, because I don't even know really what the smashes are now."
Over the past four years, Lorde essentially disappeared from the public eye. She spent that time back home in New Zealand, ignoring her phone and spending time in nature with her friends and family.
Though Lorde admitted she definitely felt pressure to be successful while working on her debut album Pure Heroine's followup, her sophomore effort Melodrama, she found herself in a totally different place when crafting Solar Power. "I felt like I could just chill out and flex a little bit," she told the Times. "I think I'm still giving something that's really digestible," Lorde added. "But it's my pleasure to confound. I'm down to be that for people."
After spending much of Melodrama's long promotional run, which included a Grammy win, in Los Angeles, it was a relief for Lorde to step out of the spotlight. "If you told me the thing that's going to be really inspiring is going for a walk in the park by your house every day for a year, I would have been like 'No, no, no, I'm not gonna write an album about that,' " Lorde told USA Today. "But I did. So [Solar Power] sort of comes from places that are difficult to pinpoint. I didn't really feel any pressure to make it happen."
"I had a specific kind of epiphany around the natural world, and with that came the realization that people in my position are not going to be the ones to save us all spiritually," Lorde continued. "A lot of people look to people like me for spiritual guidance, and starting the album like that [with 'The Path'] was my way of saying, 'I'm just as [messed] up as you are. Don't look at me. But if we all look up here, maybe we'll find out something interesting about ourselves.' " 
Despite not setting out to write any smash hits, Lorde does have certain hopes for her album now that it's out in the world. "I would almost value people not understanding it at first," she shared with the Times. "It sort of depresses me when an album comes out and I click through it really fast and I look at the Genius and read all the lyrics in three minutes and I realize I know exactly what it is and it isn't going to grow."
Here's the full Solar Power tracklist:
The Path
Solar Power
California
Stoned in the Nail Salon
Fallen Fruit
Secrets From a Girl (Who's Seen It All)
The Man with An Axe
Dominoes
Big Star
Leader of a New Regime
Mood Ring
Oceanic Feeling