Shawn Mendes Opens Up About Writing 'Summer Of Love' For Camila Cabello
By Regina Park
August 21, 2021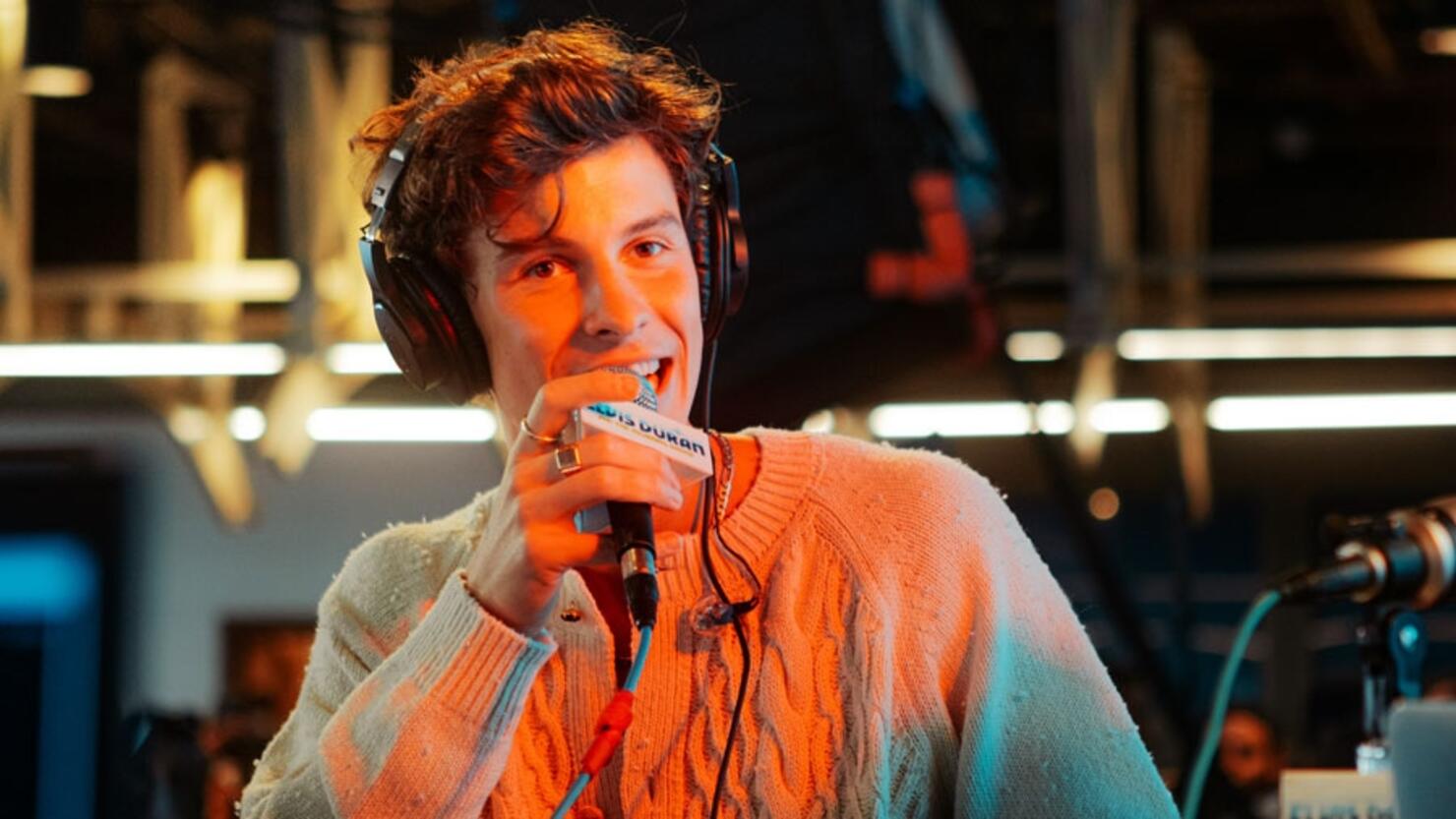 Shawn Mendes appeared on the Elvis Duran Show Friday (August 20) and opened up about his latest single, the possibility of touring, and what it feels like seeing fans for the first time in two years. 
"This is the first time I've seen a crowd in two years," the "In My Blood" singer said, revealing that he had "butterflies" seeing his devoted fans cheering in the audience. "This is an amazing feeling being in front of you guys," he gushed, much to the crowd's delight. 
On the topic of his latest song, "Summer of Love," which features reggaeton artist Tainy, the 23-year-old heartthrob shared the inspiration behind the track and why it didn't come out sooner. 
"I was writing kind of about spending a couple months with [Camila Cabello] in Miami and just like time stopped," he revealed. "It was this beautiful moment of feeling like we were kids again," he said of their time shared together amid the pandemic lockdown.
The Canadian native said the song didn't come out at the beginning of summer simply because it wasn't written yet. "We didn't have it [written] then," he laughingly said, later mentioning that he ate tons of banana bread while spending time with girlfriend Camila. 
While the singer didn't give any specifics about tour dates or a timeline for when he might take the stage again, he did reveal who he'd love to perform alongside. 
"I've been pretty absolutely blown away with Lil Nas X lately" he said. "I've been so amazed by his courage and bravery and everything he's doing is so incredibly captivating." Shawn also shared he'd hop in the studio with Lorde after finishing her new "gorgeous" album, Solar Power. 
Check out the full interview above or on YouTube here.