Kacey Musgraves Shares Heartbreaking Lyrics Of New Song Inspired By Divorce
By Regina Park
August 22, 2021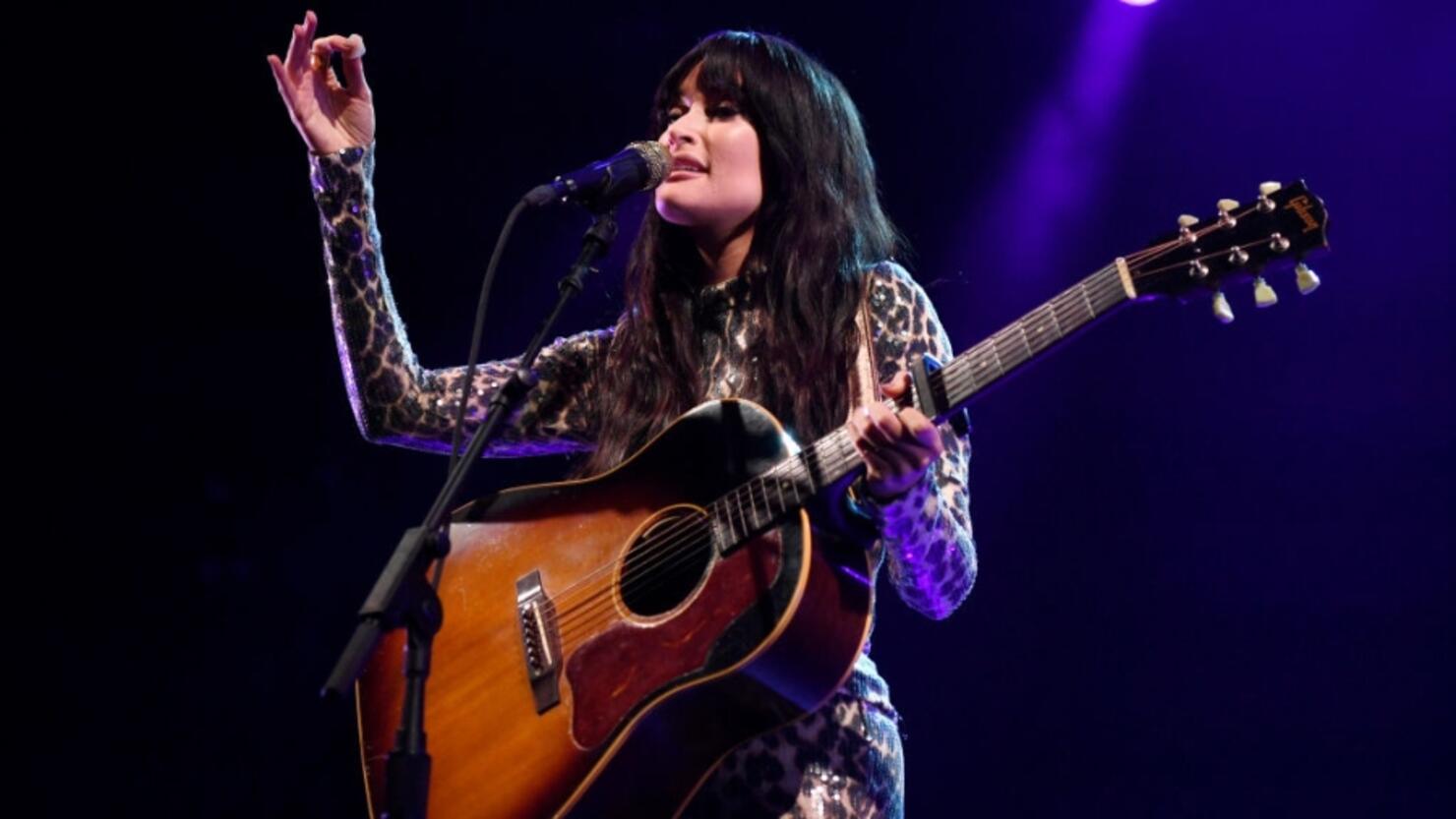 Country singer Kacey Musgraves gave fans a preview of a new heartbreaking song inspired by her divorce. 
The six-time Grammy Award-winning singer took to Instagram on Saturday (August 21) to share a snippet of the song, then followed it up with a series of posts, one chilling lyric after the other. 
The 21-second clip begins with an a cappella guitar intro, followed by Musgraves singing one line of the new song, "let me set the scene." 
"Two lovers ripped at the seams," the second lyric video reads. All of the posts include a background with clouds and a blue sky. 
Put together, all of the revealed lyrics read:
"Let me set the scene/ Two lovers ripped right at the seams/ They woke up from the perfect dream / And then the darkness came/ I signed the papers yesterday/ You came and took your things away/ Moved out of the home we made/ And gave you back your name/ What have we done?/ Did we fly too high?/ Just to get burned by the sun?/ No one's to blame/ 'Cause we called the angels to save us / But I guess they got lost ..."
Musgraves divorced husband Rushton Kelly last year after three years of marriage.
Earlier this year, the 33-year-old Texas native, opened up about the relationship, telling Elle that she was "dying inside" before the divorce. 
"I felt, in many ways, on top of the world in my career," the "Keep It To Yourself" singer said at the time. "But in my personal life, I felt like I was dying inside. I was crumbling. I was sad. I felt lonely. I felt broken."
Fans left tears and sad faces emojis under the lyric posts, showing support for the new song and for the singer.