Dozens Of US Air Force Planes Head To Kabul As 20,000 Await Evacuation
By Jason Hall
August 23, 2021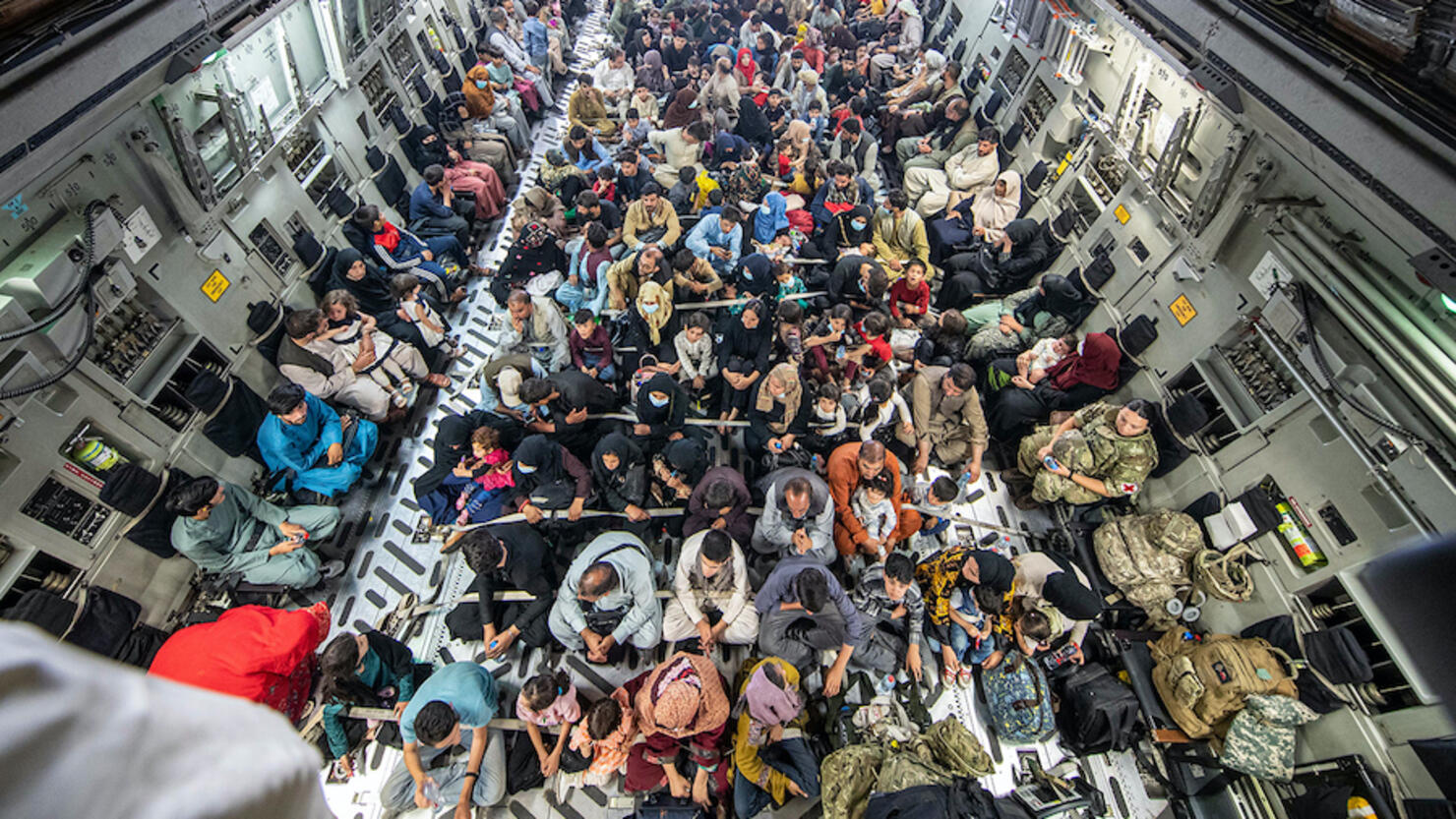 Dozens of U.S. military transport jets are expected to land at Kabul's international airport Monday (August 23) as around 20,000 individuals await evacuation from the facility.
Sources close to the situation told CNN the U.S. called for 33 Air Force C-17s to be sent to Hamid Karzai International Airport during the next 24 hours, each of which can carry 400 passengers at a time.
The source said that "should make a decent dent" in the 20,000 individuals who are attempting to evacuate the country amid the Taliban's takeover of Afghanistan last week and are stuck at the airport.
However, the source told CNN the U.S. government was changing its policy on who would be admitted into the airport and, as of Monday, would only allow American citizens, green card holders or citizens of NATO countries to be granted access through the airport's gates.
Individuals who applied for the United States' Special Immigrant Visa (SIV) program, which is being offered to those who helped U.S. government forces and agencies evacuate the country, will not be allowed into the airport, according to the source, who said the Taliban was now helping filter candidates attempting to enter the airport by checking their documentation.
As of Monday, only immediate family members of U.S. of NATO citizens -- including spouses and children -- can gain access to the base.
Still, thousands of Afghans, reported to be mostly military aged with "no documentation" managed to gain access to the airport grounds despite the new restrictions, arriving on the second day amid the "everyone gets in" timeframe of entrants arriving at the facility, the source said.
The source said there were "no plans to kick people off the airport," which may leave thousands of individuals stuck in limbo.