If You See This Invasive Insect, You Should Destroy It
By Bill Galluccio
August 23, 2021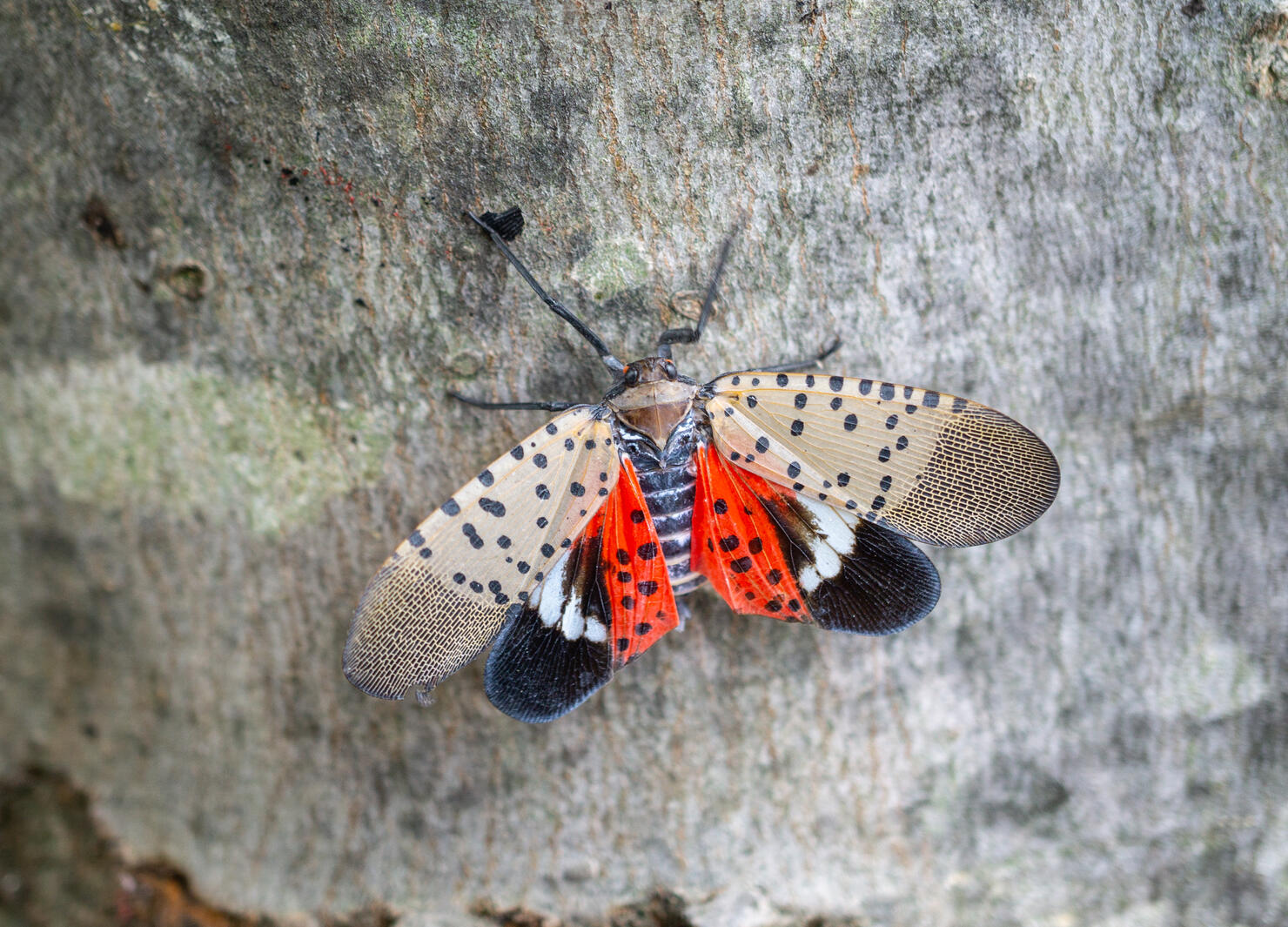 An invasive species of insect has been popping up in the Northeast, and local officials are concerned about the economic damage they can cause. The spotted lanternfly is an invasive species of insect from China that was first seen in the United States in 2014. The insects feast on a variety of crops, including grapes, apples, and hops.
While they are harmless to humans, they can cause severe damage to plants and trees.
An adult lanternfly is about one inch long and half an inch wide, with tan wings. They have black spots and develop strips of red bands as they mature. The adults start to emerge in July and lay eggs in the fall. An adult can lay up 50 eggs on tree trunks, firewood, and rocks.
Authorities have urged residents to kill the moth-like insects on sight and contact local officials so they can look for any signs of the bugs and eradicate them.
"Kill it! Squash it, smash it...just get rid of it," the Pennsylvania Department of Agriculture told residents.
In Pennsylvania, officials have made some progress in keeping the population of spotted lanternflies in check, but they are concerned they are losing the battle.
"To be honest, it's worrying," Daniel Strömbom, assistant professor of biology at Lafayette, told lehighvalleylive.com. "We are behind on this, and I fear that the bugs are likely going to just keep multiplying in this fashion unless some new and innovative management approach is found and adopted soon."
The flying insects have also been seen in New York City, prompting concern from local officials.
"Harming our city's wildlife is prohibited, but in an effort to slow the spread of this troublesome species, we are putting out a one-time call: if you see a spotted lanternfly, please squish and dispose of this invasive pest," the New York City Parks Department said.