Jimmie Allen Designs His Own Clothing
By Lauryn Snapp
August 23, 2021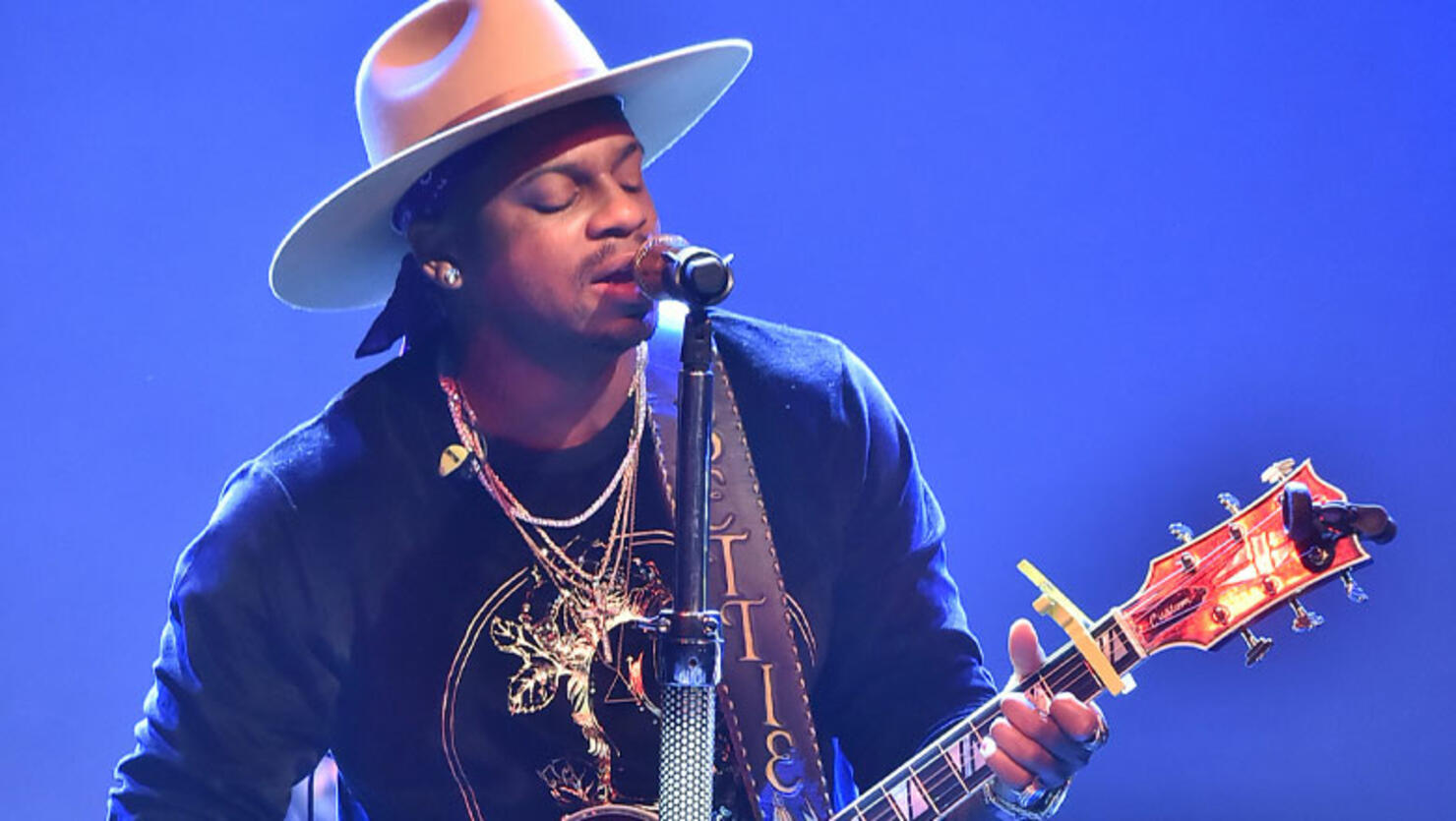 Jimmie Allen knows how to look sharp on a budget. Sometimes that means he is shopping at Sally's Beauty Supply, and other times, that means he is DIY'ing his own outfits!  
In an interview with Cody Alan, the "Best Shot" singer shared where he scoops up thrifty finds and says designing his own clothing allows him to "tell a story through his clothes." 
"I shop cheap," says Jimmie. "All the suits that I wear, I design them myself." 
"It's the first item that I have designed that is for sale," says the country singer referencing his cheetah print jogger set that hit shelves in April. 
"Every hat that you see me wear on award shows, every suit you see me wear, I designed them all." 
"Like, the suit I wore with Charlie at the CMA's, I designed that. The ACM suits, I've designed. The blue New Year's Rockin' Eve jacket that I wore with the feathers all over it, along with the blue cowboy boots…I couldn't find cowboy boots! So, I got a pair of my old brown ones and some blue spray paint, and spray painted them like two days before," laughs Jimmie. 
"The jacket that I wore on New Years Rockin' Eve had wings on it," reveals Jimmie. "One was for my dad. One was for my grandmom. Then, I had stones, like studs all over the jacket that represented every person who has helped me along in my musical journey."
"I try, and kind of tell a story through my clothes, even with the cheetah. You know?" explains the star. "Cause cheetahs they're are not really afraid of a lot of things. They will run faster. Cheetahs kind of know who they are. They are always on the hunt. They are always on the attack. So that's what I try and do with my career." 
"Never be afraid of moving forward. Be yourself," says Jimmie. 
Jimmie previously tells Cody he is "hitting up Forever 21, Zara, H&M, and Sally's Beauty Supply" to find fashionable additions to his style.
"Man, I have! I've gotten a bunch of earrings from Sally's," laughs Jimmie. "Hell yeah!"  
Peep some of our favorite looks from Jimmie by browsing the gallery below. Catch Jimmie honoring Charley Pride in 'The CMT GIANTS: Charley Pride'' special on Wednesday, August 25 at 9p/8c exclusively on CMT.
Do you enjoy country stories like these? Bookmark www.CMTCody.com and check back daily for exclusive interviews, trending topics, and the latest from country's hottest stars. Connect with Cody Alan on socials by following along on Twitter and Instagram @CodyAlan.
Photo Credit: Getty Images.