Kelsea Ballerini Covered Taylor Swift's 'Teardrops On My Guitar'
By Emily Lee
August 23, 2021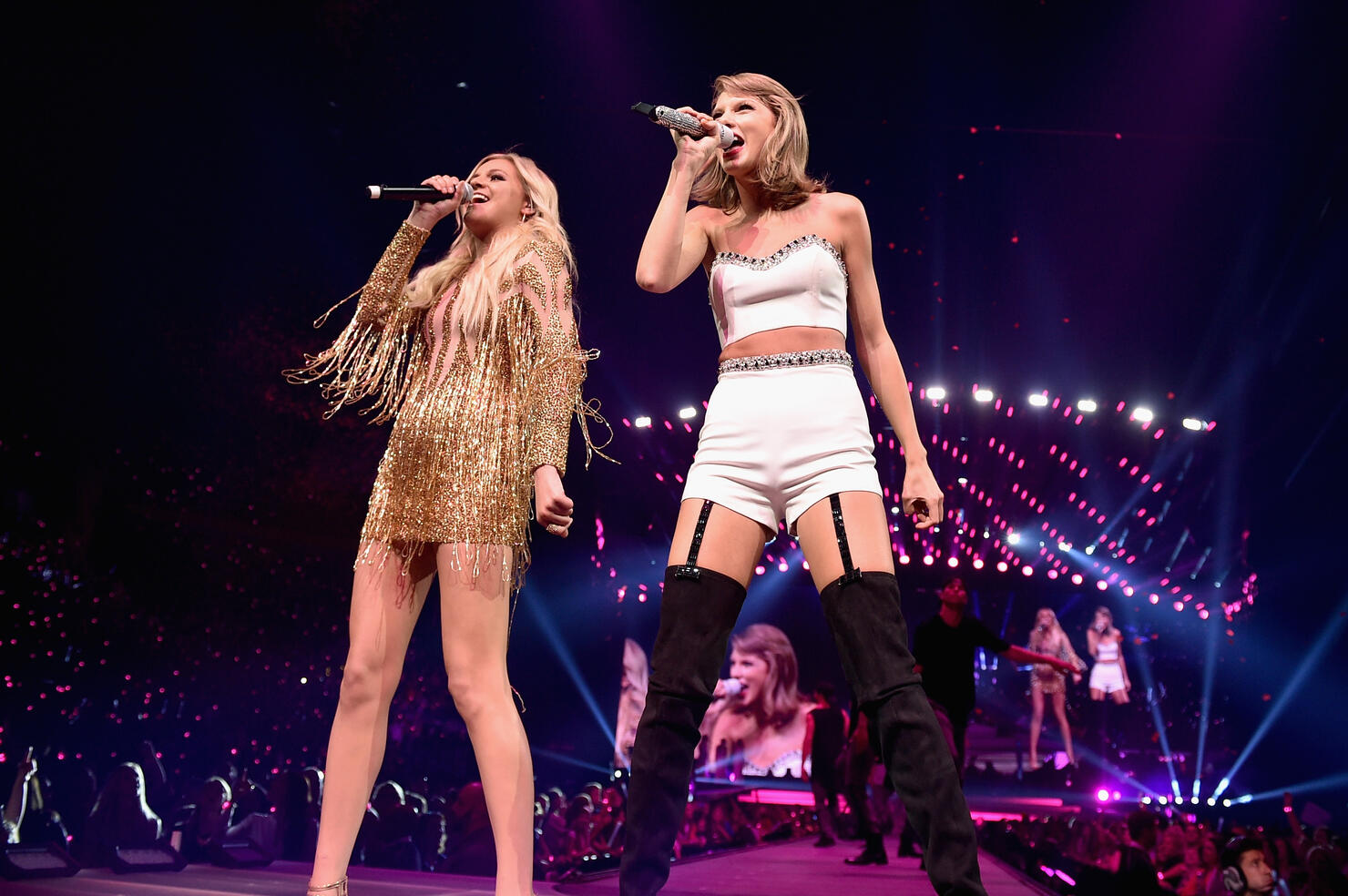 Over the weekend, the Jonas Brothers kicked off their Remember This tour at the Park Theater in Las Vegas. The trio will be joined by country music star Kelsea Ballerini throughout the tour, as well, as their opening act.
While performing for the crowd in Las Vegas, Ballerini paid tribute to one of her biggest inspirations—Taylor Swift. "There's one particular woman who really paved the way for people like me," Ballerini told the audience while strumming her guitar. "And she sings songs that sound like..." Ballerini added before breaking into the opening lines of one of Swift's earliest hits, 'Teardrops On My Guitar.'
Fans in the audience quickly took to social media to share clips of the cover with others who weren't lucky enough to be there that night. In one of those videos, the 27-year-old singer can be seen smiling throughout the first verse as the crowd cheers and sings along.
This is Ballerini's first time on the road since before the pandemic began. "Is this anyone else's first show back?" Ballerini asked the crowd at one point. "Well how about this...how about I promise for the next 15 minutes I will give you 110% of everything have if you'll do it back for me?"
She also took to Instagram ahead of opening night to share her excitement to perform live music again. "Feeling over-the-top joy to kick this tour off tonight," she captioned a series of rehearsal photos. "Praying for mindfulness and safety. ready for approximately 10461947 sing-alongs. gonna go roll around in glitter and see y'all on stage, Vegas."
Ballerini and the Jonas Brothers will be on tour for the next two months, stopping in major cities like Los Angeles, Boston, and Nashville along the way.