Man Shoots Arrow, Throws Rocks At King County Road Crew Over Bicycle
By Zuri Anderson
August 23, 2021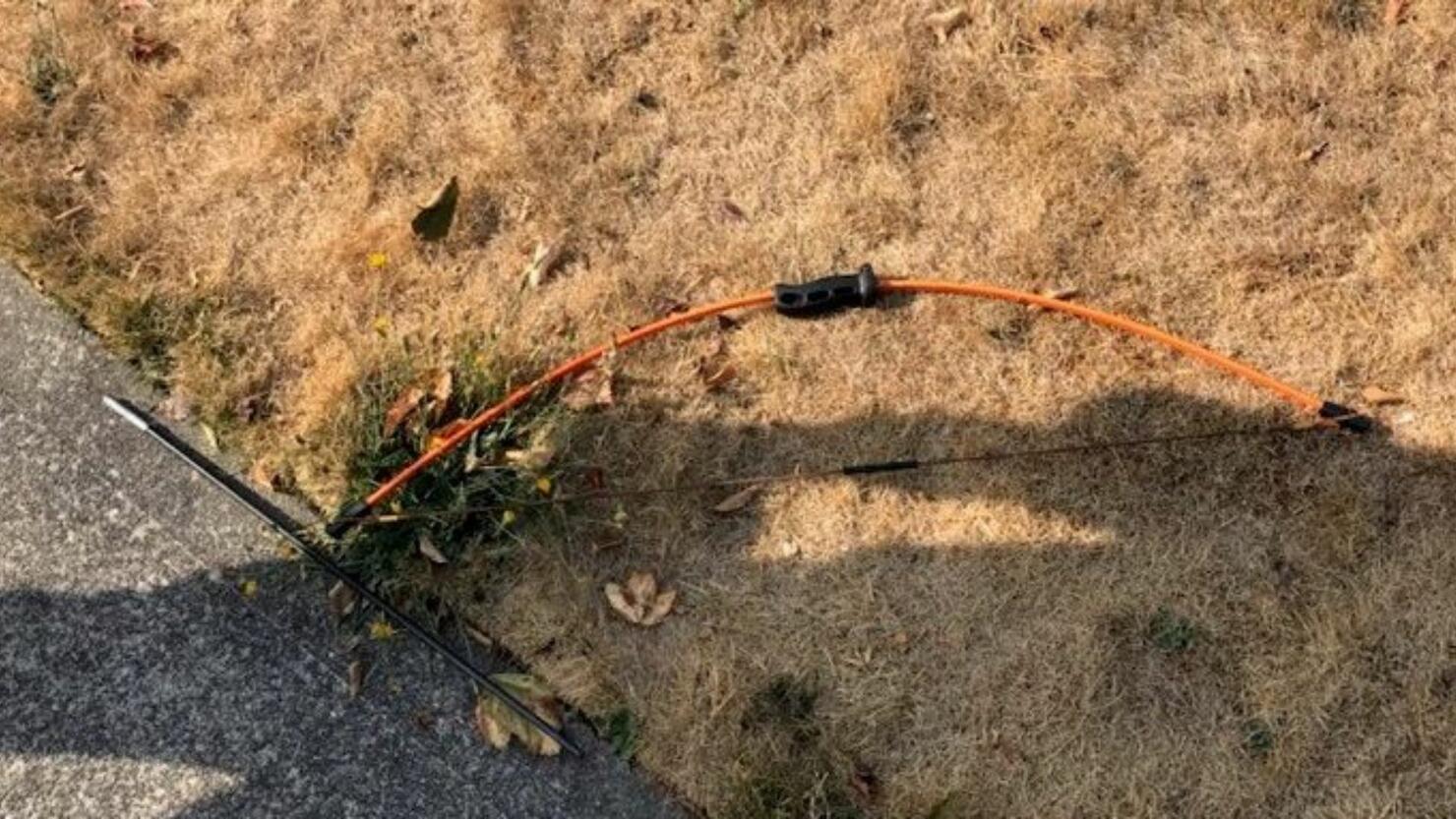 The bow and arrow seized after deputies learned a county road crew was attacked in Pierce County, Washington on August 18, 2021.
Photo: Pierce County Sheriff's Department
When road crews recently asked a man to move his bicycle, things turned ugly in Washington, according to the Pierce County Sheriff's Department.
Deputies responded to an incident the morning of August 18, where they got reports of a man attacking road workers in the area of 108th Street South and Ainsworth Ave South. Authorities learned the victims were part of a county road crew that was doing construction in the area.
Victims claim they told the suspect he needed to move his bicycle so they could continue their work. That's when the suspect allegedly got angry and chucked rocks at the workers. Deputies said one of the rocks struck a worker in the head, and another broke the windshield of a county-owned truck.

The situation became even more frightening when the suspect allegedly aimed his bow at the victims. The man shot an arrow at the victims, but it ended up hitting the truck instead, according to the sheriff's office. The suspect then fled the scene on his bike, they added.
"Deputies and Tacoma officers caught up with the suspect at 96th St S and Steele St," authorities wrote. "They arrested the 35-year-old suspect and booked him into jail for second-degree assault, fourth-degree assault, malicious mischief, and intimidation with a weapon."

Commentators on the sheriff's department's Facebook post said the arrows looked more like tent rods, but this hasn't been confirmed.